Giant sinkhole swallows seven homes in Ukraine leaving villagers terrified
The sinkhole was understood to have been caused by the collapse of an abandoned salt mine.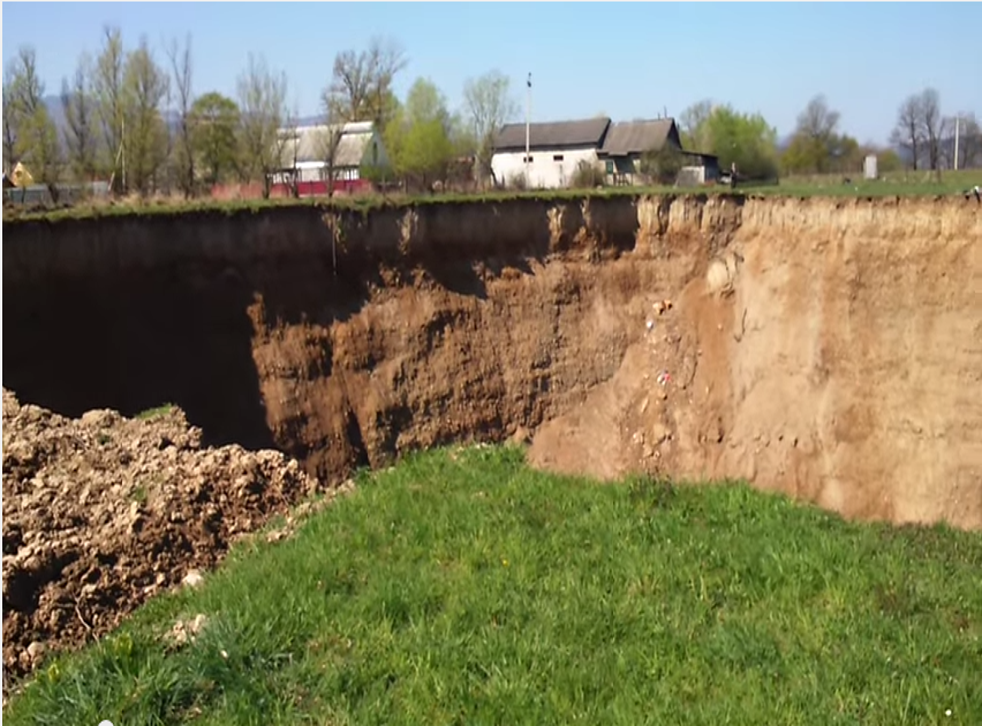 A gigantic sinkhole in western Ukraine has left villagers terrified after it reportedly swallowed seven houses.
The sinkhole, measuring 100m wide and 60m deep, suddenly opened up in the village of Solotvino in the Zakarpatska Oblast region of western Ukraine.
Villagers say that it formed in just one day.
Sinkholes in the region are caused by 220-year-old salt mines abandoned and left to collect water underground.
The collected water dissolves underground rock formations and leaves huge caverns when it eventually drains away.
The empty cavern eventually collapses under the weight of tonnes of earth, causing vast sinkholes like this one.
These cause what is known as a Karst landscape, a landscape formed from the dissolution of soluble rock.
Villagers have called on the Ukrainian government to either do something to stop the sinkhole from getting even bigger or else to relocate them to a safer location.
Ivan Prokop, 53, said, "the holes are getting closer to other houses all the time.
"At first, we thought it might just be one hole and it would stop, but it's clear the entire region will eventually sink."
Last year, six people died after their car fell into a huge sinkhole in the middle of the motorway, located near the Crimean capital Simferopol.
Join our new commenting forum
Join thought-provoking conversations, follow other Independent readers and see their replies