Greece crisis: Alexis Tsipras announces referendum on creditor's 'unbearable' austerity demands
Mr Tsipras described the terms of the bailout deal as 'blackmail'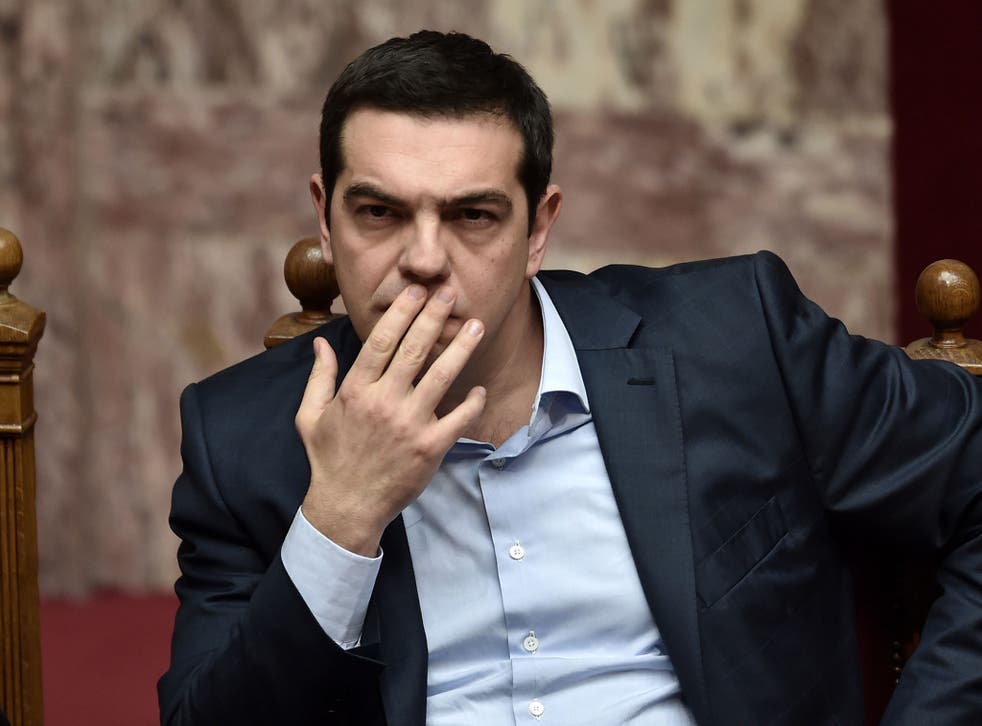 Greece is to hold a referendum on whether to accept austerity measures described as "unbearable" by the country's Prime Minister.
In a speech on national television after a late night cabinet meeting on Friday, Alexis Tsipras said the Greek people would vote on 5 July whether to accept conditions imposed by Greece's three main creditors, the European Union, the European Central Bank and the International Monetary fund, known collectively as the Troika.
German Chancellor Angela Merkel had earlier said the deal to extend the bailout by five months was "very generous".
However Mr Tsipras, who was elected in January on an anti-austerity platform, described the terms as "blackmail" and "unbearable".
He added the referendum was being held "for us, for future generations, for the history of the Greeks, for the sovereignty and dignity of our people".
Greece has seen its GDP fall by about 25 per cent, while unemployed soared to 25 per cent – or 50 per cent among young people. Suicide rates and homelessness have also increased.
The country's development minister, Panayiotis Lafazanis, urged Greeks to reject the bailout deal and predicted they would answer "with a resounding no" in the referendum.
The hated Troika insists austerity policies are necessary if Greece's vast debts - it received bailouts worth a total of €240bn (£170bn) - are to be repaid. And Athens' request for debt relief appears to have fallen on deaf ears, despite a warning in a Financial Times editorial earlier this year that servicing such a large debt would "require Greece to operate as a quasi-slave economy"
But without the continuation of loans from the Troika, the Government will default on its existing debts and Greece will almost certainly be forced out of the euro. Athens is due to repay just over £1bn to the IMF on 30 June.
If Greece agrees to the austerity package, the creditors would unfreeze £5.1bn in bailout money that would resolve the country's most immediate financial woes.
However Konstantinos Chrysogonos, a Syriza MEP, told BBC 2's Newsnight that the terms of the deal did not square with the promises that saw Syriza elected to power.
"It's obvious that the deal that creditors are proposing to the Greek government is beyond the popular mandate this government has," he said.
"There was probably no other way but to submit the demands of the creditors to a referendum."
Mr Chrysogonos said it was not clear yet what recommendation the government would make in the run up to the vote.
"I don't know what the suggestion of the government will be, whether it will be to accept or to withdraw or to refuse the demands of the creditors," he added.
"This remains to be seen. It remains to be seen what the verdict of the Greek people will be."
Join our new commenting forum
Join thought-provoking conversations, follow other Independent readers and see their replies