Greece referendum reaction: EU mulls next steps as vote threatens biggest crisis in its history
Angela Merkel is due to meet Francois Hollande in Paris on Monday night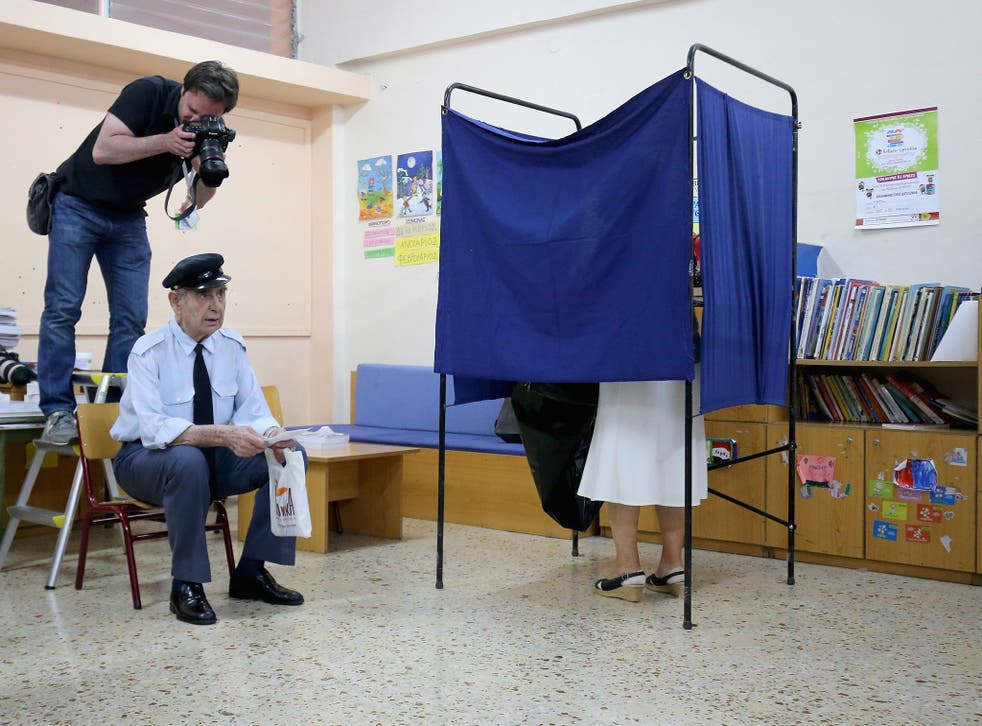 The European Union held out the chance of a fresh dialogue with Athens in the wake of crushing victory of the Greek government in Sunday's referendum on a bailout package, with officials in Brussels and elsewhere indicating they were still willing to discuss new bailout terms.
German Chancellor Angela Merkel is due to meet French President Francois Hollande in Paris on Monday night to discuss the situation, with sources suggesting an emergency EU summit could be held in Brussels on Wednesday. Already there are reports that Greek Prime Minister Alexis Tsipras had spoken with several European leaders, including Mr Hollande and European Central Bank (ECB) president Mario Draghi.
Martin Schulz, the European Parliament's president, said the eurozone summit on Tuesday should consider an immediate "humanitarian aid programme for Greece".
He blamed the Greek government for the current crisis but said ordinary people should not suffer as a result.
Mr Schulz urged Athens to make "meaningful and constructive proposals" in talks with the other eurozone countries. "If not, we are entering a very difficult and even dramatic time," he said.
In pictures: Greek referendum

Show all 28
In the UK, John Cridland, Director-General of the Confederation of British Industry, called for an agreement to be reached quickly.
"While the UK economy's direct exposure to Greece is minimal, we are not immune to wider eurozone risks," he said.
"We must now encourage all leaders, particularly those of the Troika [the EU, European Central Bank and International Monetary Fund], to act decisively to agree a deal, providing certainty for Greece and the wider eurozone.
"Europe's policymakers should not hesitate to use every tool at their disposal to preserve growth and stability throughout the eurozone."
No EU leader has officially commented on the result, but the mood was already softening before the vote, with European Council President Donald Tusk saying that the referendum was not about being in the euro zone or not. Spanish Prime Minister Mariano Rajoy was also offering to compromise, telling Spanish daily El Pais that he hoped Greece remained in the Eurozone, while underlining the solidarity of the single currency.
And European Parliament President Martin Schulz, who said last Thursday that a No vote would mean Greece would have to introduce another currency, had already adapted his message yesterday, telling Die Welt am Sonntag newspaper that "We won't abandon the Greek people."
The only top French government official to go on the record was Economy Minister Emmanuel Macron, who said Greece and its international creditors must work on a compromise, and that Europe could not "crush an entire people". He pointedly referred to one of Europe's biggest mistakes of the past century, saying, "If the No wins, it will be our responsibility not to create the Treaty of Versailles of the Eurozone."
With the Greek economy close to collapse, there was also a measure of relief from the ECB, with Executive Board member Benoit Coeure offering emergency assistance. "The ECB has been clear that if we need to do more we will do more. We will find the necessary instruments," Mr Coeure said. "Our will to act in this matter should not be doubted."
In Berlin, however, there were mixed messages. On Saturday, hardline Finance Minister Wolfgang Schauble made conciliatory noises, telling the Bild newspaper that the vote was between holding on to the euro and being "temporarily without it," adding, "it is clear that we will not leave the people in the lurch."
But Vice Chancellor Sigmar Gabriel, from the centre left SPD party responded with fury as the result came through, telling the Tagesspiegel daily that it was hard to imagine talks on a new bailout programme, and adding that Mr Tsipras had "torn down the last bridges on which Greece and Europe could have moved towards a compromise". And Hans Michelbach, a senior German Conservative MP, said: "Now one has to question whether Greece would not be better off outside the euro-zone."
Join our new commenting forum
Join thought-provoking conversations, follow other Independent readers and see their replies