Guy Verhofstadt: Former Belgian PM calls for postponement to British EU talks to focus on refugee crisis
Mr Verhofstadte says the EU 'remains firmly in reverse gear' in the face of a 'desperate humanitarian situation'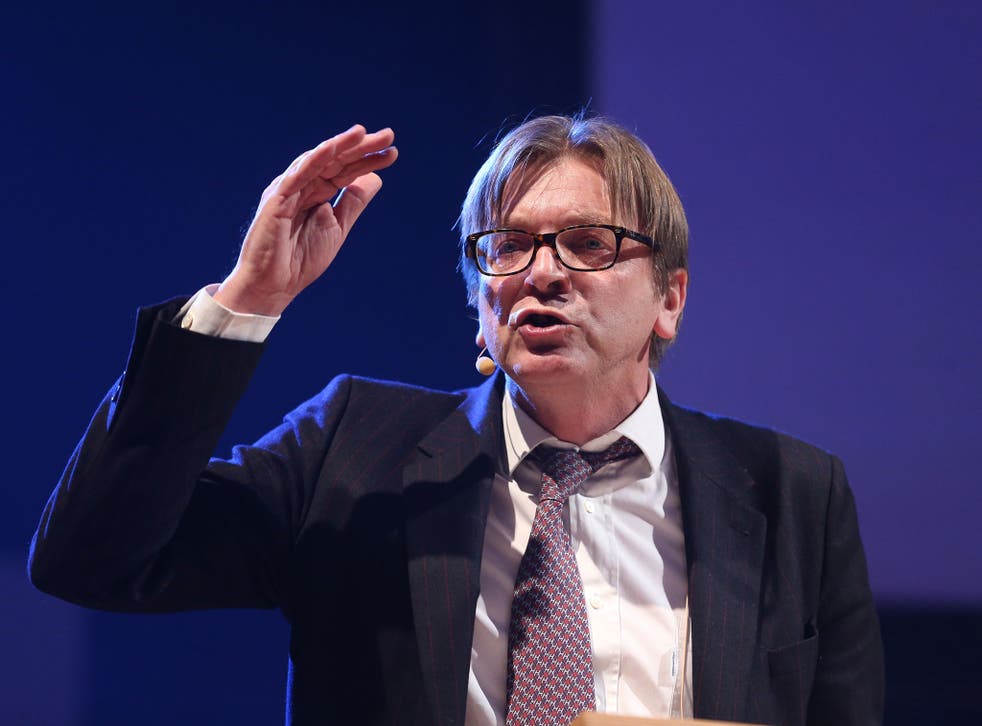 Guy Verhofstadt, former Prime Minister of Belgium and a leading European parliamentarian, has called on leaders to suspend negotiations on British membership of the EU and concentrate on the migration crisis.
Writing in The Independent on Sunday, he says the EU "remains firmly in reverse gear" in the face of a "desperate humanitarian situation" and that talks about British membership are a distraction.
He also says that nationalism is preventing the emergence of a resolution, and that "chaos" will result if Germany decides to close its borders.
"Those EU leaders who have not only refused to accept their fair share of the refugees but have gone out of their way to inflame tensions should hang their heads in shame.
"Mr Cameron reportedly wants an early referendum on Britain's EU membership in order to prevent images of drowning migrants this summer affecting the outcome," he adds.
"But isn't that putting the cart before the horse? Time-consuming negotiations with the UK should be postponed."
Join our new commenting forum
Join thought-provoking conversations, follow other Independent readers and see their replies