Hasna Aitboulahcen: Moment Europe's first female suicide bomber killed herself caught on video
The 26-year-old died alongside her cousin, Isis militant Abdelhamid Abaaoud, in a police raid in Saint-Denis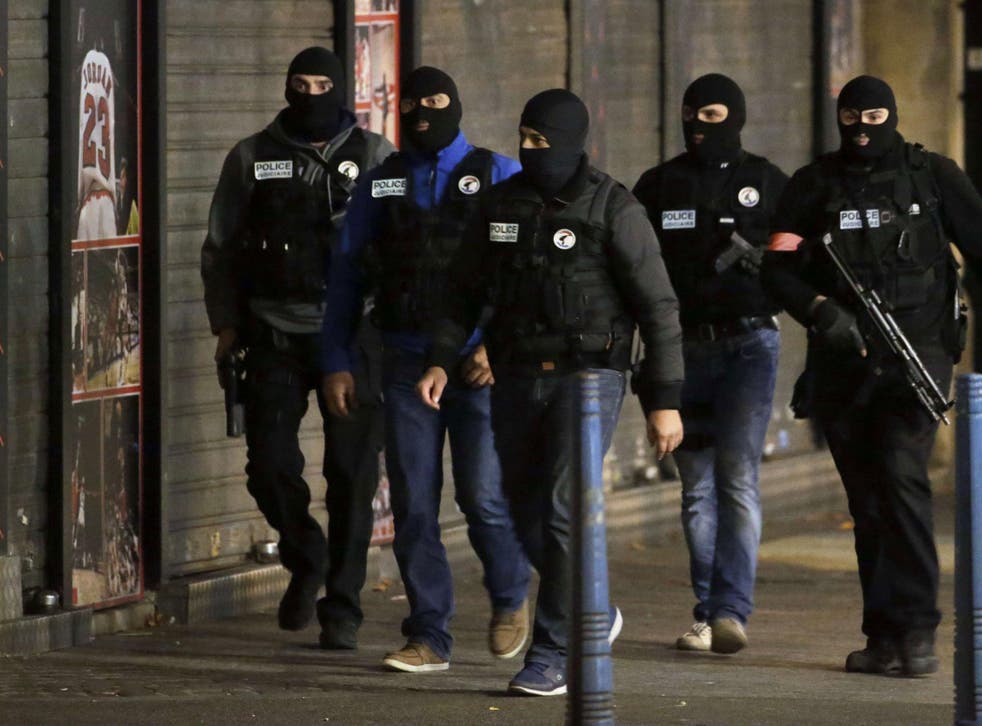 Shocking new footage has emerged of the moment the West's first female suicide bomber detonated her explosive device in the Saint-Denis flat raided by police.
The video, recorded on a mobile phone and obtained by ABC News, shows a huge explosion with flames blasting out of the top fourth-storey window as gunfire is heard throughout.
As debris rains down into the street below, French special forces and armed police can be seen running towards the apartment from both directions.
Sporadic gunfire is heard from within the flat as snipers' laser sights remain trained on the building from a roof opposite.
The suicide bomber was believed to be Hasna Aitboulahcen, the 26-year-old cousin of the suspected "mastermind" behind the Paris attacks, Abdelhamid Abaaoud.
In an audio recording of the raid, a woman believed to be Aitboulahcen can be heard shouting to police "he's not my boyfriend" before a loud explosion is heard.
Abaaoud also died in the raid in the early hours of Wednesday morning, along with an unidentified woman whose body was discovered overnight.
Jean-Michel Fauvergue, the head of the elite Raid unit that led the operation, described his officers "saturating the place with grenades" when firing continued after Aitboulahcen had blown herself up and a sniper had hit another man.
In pictures: Saint-Denis raid

Show all 33
The 56-year-old told Le Parisien newspaper that police came under fierce fire from what he described as "real professionals" during the lengthy gun battle.
Officers were eventually able to arrest three men from inside the building, and another man and woman found outside.
Authorities believe they were part of a terror cell set to carry out a second attack reportedly targeting Charles de Gaulle airport and Paris' financial district La Defense.
Francois Molins, the Paris prosecutor, said the operation neutralised a "new terrorist threat", and that "everything led us to believe that, considering their armaments, the structured organisation and their determination, they were ready to act".
Join our new commenting forum
Join thought-provoking conversations, follow other Independent readers and see their replies