High-ranking Vatican official Jozef Wesolowski set to stand trial for child abuse
He is the most important Vatican official to be accused of child abuse to date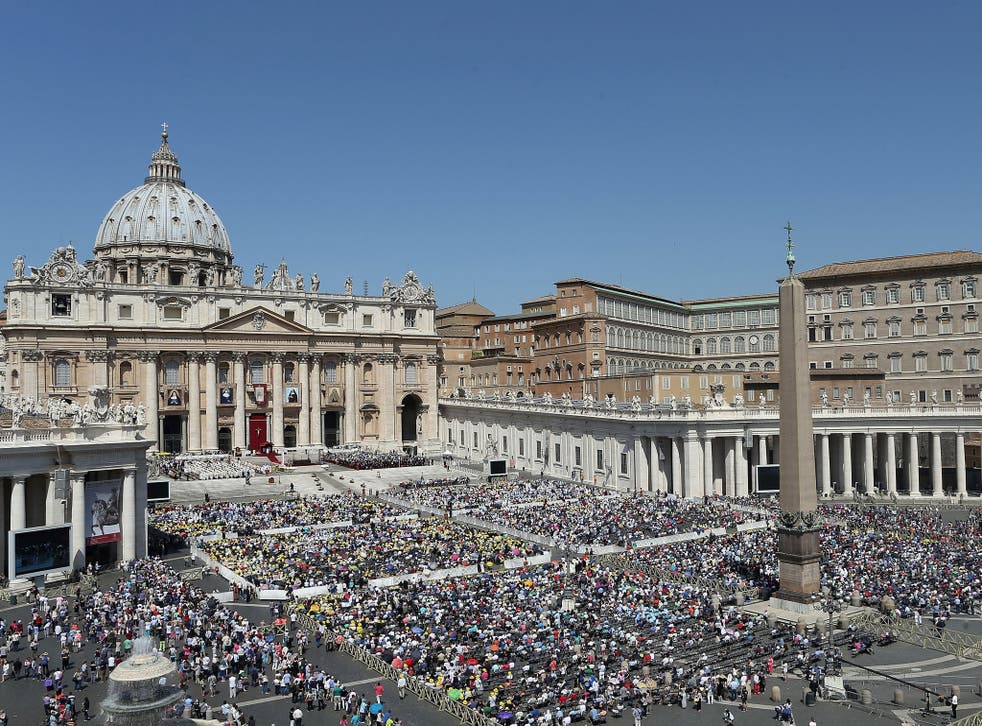 Jozef Wesolowski, the first important Vatican official to be charged with paedophilia, is set to stand trial in a Holy See court tomorrow.
The former Polish archbishop was the papal envoy to the Dominican Republic for five years. In 2013, accusations emerged that he was involved in child abuse there, and an investigation was launched by both Dominican and Vatican authorities.
A Vatican criminal hearing opened in September last year, shortly before which he had been laicised - the Catholic term for defrocking, that forbade him from doing his ministerial work.
He was indicted by a Vatican prosecutor last month, with the trial date set for tomorrow. Wesolowski denies all the charges.
Six million flock to see Pope in Philippines

Show all 10
His diplomatic immunity has also been revoked, which meant that he could potentially have been tried in the Domincan Republic - however, as a city-state, the Vatican has its own courts, and will try him there.
The maximum penalty Vatican courts could previously give was life imprisonment, but this was abolished by Pope Francis shortly after he became Pope. Wesolowski could now face the maximum penalty of 30 to 35 years in prison.
It is alleged that Wesolowski paid teenage boys for sex while living in the Dominican Republic. An alleged victim told the New York Times last year that he would trawl the streets, offering poor shoeshine boys large sums of money for sex.
Currently under house arrest in the Vatican, rather than in jail due to health reasons, he is also charged with possessing images of child abuse, a crime he allegedly committed after he came back to Rome.
His trial comes amidst a crackdown by Pope Francis, who upon his appointment, promised to take more effective action against paedophile priests and church employees.
Allegations of cover-ups and protection of paedophile priests have swirled in the Vatican for years, and with Wesolowski's trial, anti-child abuse campaigners hope that the relatively new Pope Francis, who became Pope in 2013, is finally beginning to crack down in seemingly endemic child abuse within his church.
The accusations against Wesolowski, however, are the first to be levelled against such a high-profile and important member of the church.
Previously, the Pope has has said that priests who have sex with children "betray God", and compared their actions to "a satanic mass".
Join our new commenting forum
Join thought-provoking conversations, follow other Independent readers and see their replies