How to spot a neo-Nazi – new guide helps German hoteliers avoid unwelcome guests
Brandenburg has been stung into action against the far right after a series of incidents at hotels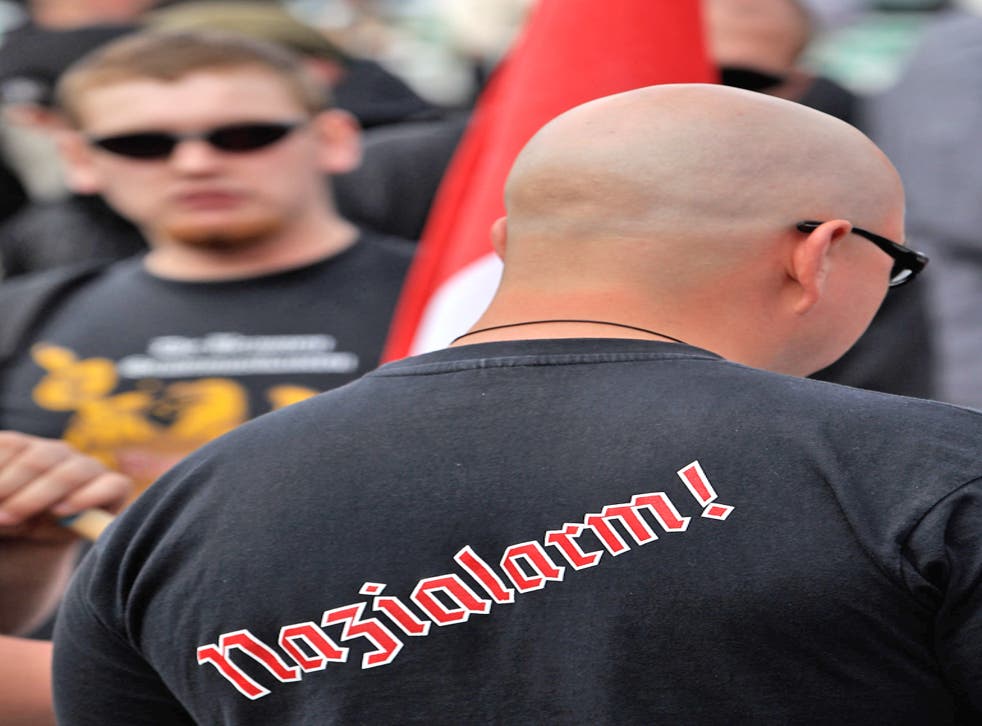 The prevalence of neo-Nazis in eastern Germany has prompted the authorities to produce a special brochure for hotel, pub and restaurant owners containing guidelines on how to spot unwelcome far-right guests and keep them off the premises.
The initiative has been launched by the state of Brandenburg, which, in common with other eastern regions, has been dogged by the emergence of far-right political parties and widespread anti-immigrant violence since the fall of the Berlin Wall in 1989.
"One does not have to cater for right-wing extremists," insisted Martina Münch, Brandenburg's Education Minister, who launched the new guide entitled: How not to be fooled by right-wing extremists. "You have to take a stand," she told Der Spiegel magazine.
Brandenburg has been stung into action against the far right after a series of unwelcome incidents at hotels in the state. The unwitting owner of one establishment outside Berlin was duped into allowing his premises to be used for a party attended by more than 100 neo-Nazis earlier this year.
Members of the far-right National Democratic Party (NPD) claimed to be representing a "wine agency" when they booked the hotel for a "conference" in January. The event turned out to be the NPD's New Year's party and the hotel was surrounded by police.
The far right regularly makes use of a clause in German law which obliges hoteliers to honour bookings once they have confirmed them. Olaf Lücke, the head of Brandenburg's Hotel and Restaurant Association, which helped produce the guidelines, said far-right groups often used bogus titles such as "The Society for History and Culture" to make bookings.
The new guide contains a list of far-right symbols intended to help unwary hoteliers spot a neo-Nazi. These include the "black sun" image, the "inverted swastika" and significant dates in the Nazi calendar often used for far-right bookings. Tourists planning to reserve a hotel room in Brandenburg on 20 April should not be surprised if they are turned down – the date is Hitler's birthday.
Join our new commenting forum
Join thought-provoking conversations, follow other Independent readers and see their replies