Hundreds of Turkish police officers removed from posts in government 'purge' during corruption investigation
Senior commanders among those dismissed after accusations by US-based Islamic cleric Fethullah Gulen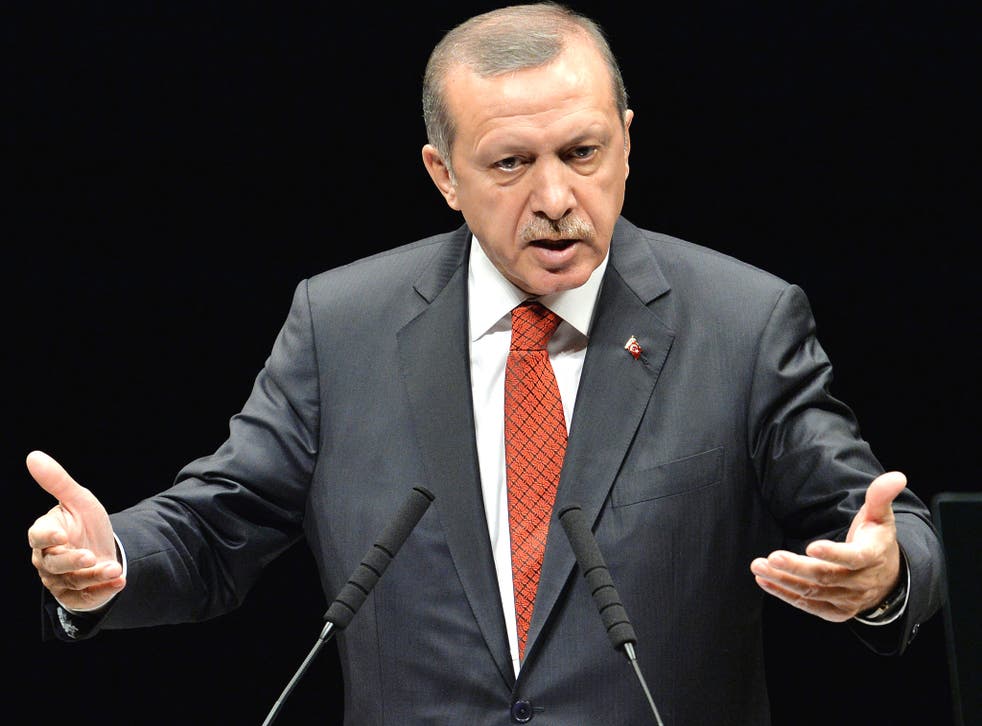 Turkish Prime Minister Tayyip Erdogan's government purged hundreds of police officers overnight as part of a showdown with a cleric. He accuses his enemy of trying to grab state power by orchestrating a specious corruption investigation in the country.
Some of the officers, who included members of the financial and organised crime, smuggling and anti-terrorism units, were moved to traffic duties, according to media reports.
Despite the dismissals – among them senior commanders – police and prosecutors continued with a spate of arrests, targeting employees of the state railway company and a western port.
Mr Erdogan is facing the biggest challenge of an 11-year rule that has seen the army banished from politics, the economy booming and Ankara pressing its role in the Middle East.
He portrays the raids and arrests as a "dirty plot" by an Islamic cleric, US-based cleric Fethullah Gulen. The cleric backs no political party but exercises broad, if covert, influence. His followers are said to hold key positions inside the secret services, police and judiciary.
Details of the cleric's accusations have not been made public, but are believed to relate to corruption in construction and real estate projects and Turkey's gold trade with Iran.
Prominent business people, the sons of three Cabinet ministers and state officials are among those detained for questioning.
The government has hit back by sacking or reassigning hundreds of police across the country since the crisis broke with on 17 December.
A second investigation into large infrastructure projects championed by Mr Erdogan, including a rail tunnel beneath the Bosphorus strait linking the European and Asian sides of Istanbul, has been blocked by government.
Around 350 officers in the capital Ankara were dismissed or reassigned overnight to new roles.
According to the Hurriyet daily newspaper, some 1,700 police across the country have been dismissed or reassigned since the corruption investigations began.
Some have been directly linked to the inquiries, while others may have been removed because of links to the "Hizmet" ("the Service"), the movement of Mr Gulen.
Erdogan now describes the movement as an intolerable "state within a state".
Reuters
Video: NGO on corruption in Turkey
Join our new commenting forum
Join thought-provoking conversations, follow other Independent readers and see their replies