Hungary sees record number of refugees after claims government is acting like the Nazis
Austrian Chancellor compares Hungary's treatment of refugees to the Nazi deportation of Jews, as Hungary's president Orbán pledges to reduce the number of migrants entering the country to zero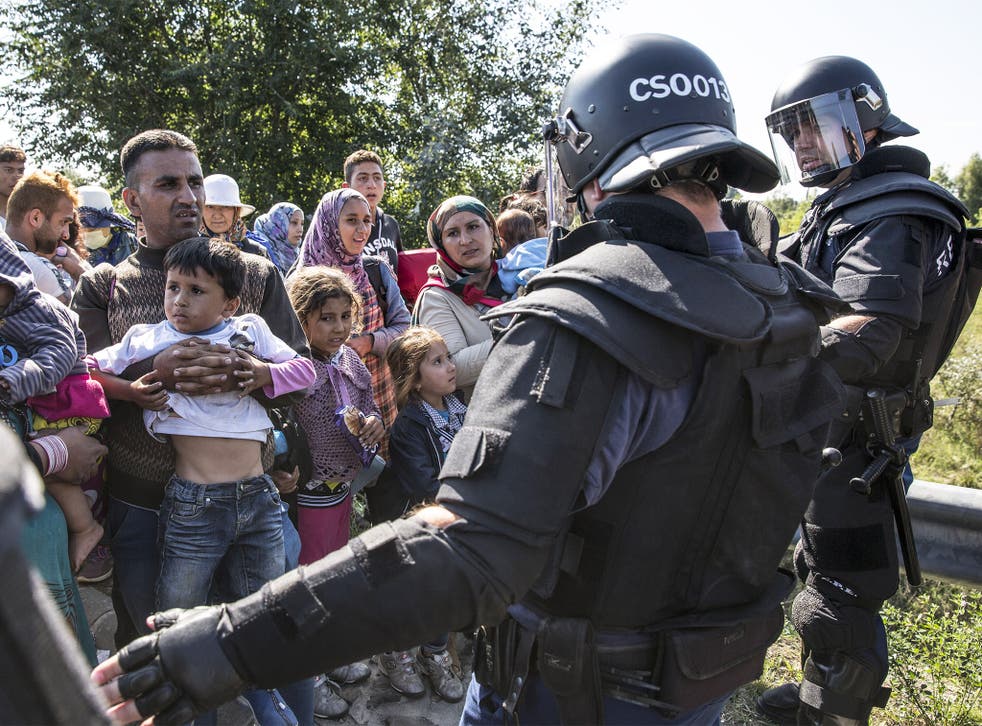 Record numbers of migrants are entering Hungary, just days ahead of a tough crackdown from a government whose treatment of refugees has already drawn comparisons with Nazi Germany.
Hungary's president Viktor Orbán has promised that he will reduce the number of migrants entering the country to zero from Tuesday. But the numbers have been gradually increasing in recent weeks, and exceeded 4,000 for the first time this weekend.
The news comes as Austrian Chancellor Werner Faymann likened Hungary's treatment of refugees to the Nazi persecution of Jews. He said that refugees arrive in Austria from Hungary "afraid, panicked, hungry and sometimes traumatised".
"Sticking refugees in trains and sending them somewhere completely different to where they think they're going reminds us of the darkest chapter of our continent's history," said Faymann. The Chancellors comments referred to events earlier this month where refugees who thought they were on a train to Austria were stopped at a Hungarian camp for asylum seekers.
The government is expected to give its army a much stronger role in guarding its border in the coming week, and a new system comes into force on Tuesday that will see refugees processed in special transit zones. The country is also looking to accelerate the building of a fence across its border with Serbia.
Hungarian police said that over 4,331 people had come into the country from Serbia on Saturday – a record since the crisis began and likely an underestimate, since many people are making their way into the country by avoiding police.
The numbers over the weekend make it the first time that police estimates have shown over 4,000 people entering the country.
Tensions over Europe's refugee crisis have risen in the country in recent weeks. Last week, footage emerged of police throwing food at refugees that was labelled "inhumane".
Much of Hungary's attempts to crackdown on the number of people entering the country begin from Tuesday.
A large part of the plan to reduce numbers to zero will rely on its plans for special processing zones, which will allow the country to allow migrants in without processing them as official numbers.
The new processing zones will allow Hungary to process refugees without legally allowing them into the state, according to Hungary's justice minister. It will work like the transit zones of airports – an area located in the country that doesn't count as part of it for immigration purposes.
Activists worry that the move will push asylum seekers out of the normal routes of legal appeal.
Hungary is also seeking to bring tough new measures at its borders, including a stepping up of military involvement that is expected to be major. The army has been conducting exercises in preparation for its stationing at the border, according to Hungarian state news.
Join our new commenting forum
Join thought-provoking conversations, follow other Independent readers and see their replies