'I think this should make you all angry': Nobel Peace Prize winner Kailash Satyarthi says there are 500,000 child soldiers worldwide
He said that the actual number could be even higher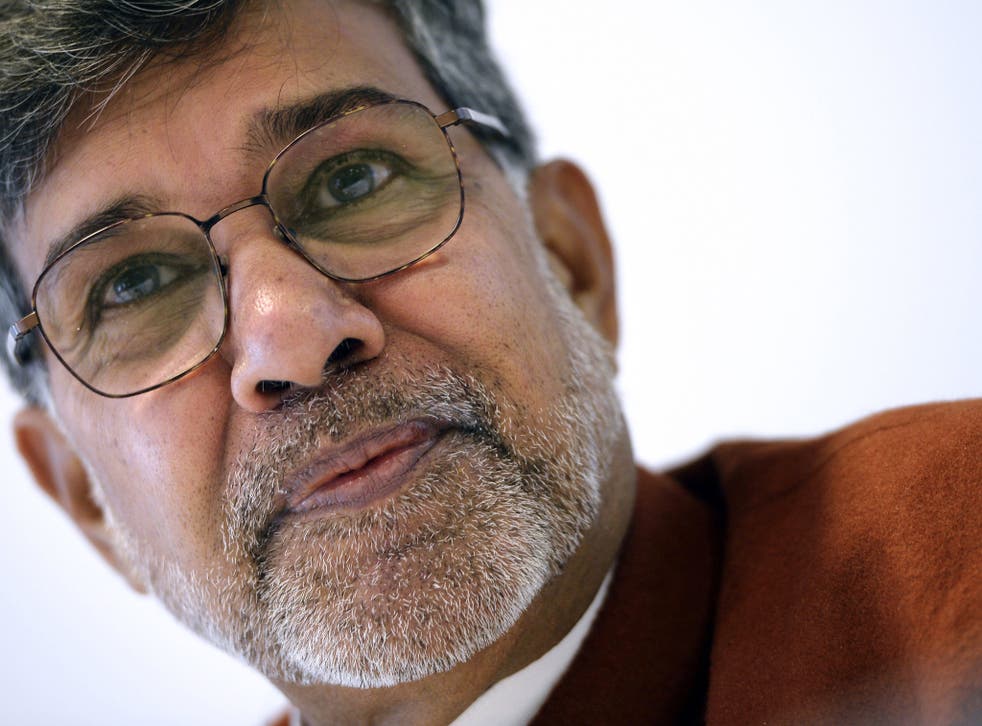 A children's rights activist and Nobel Peace Prize winner has said that there are up to 500,000 child soldiers around the world.
Kailash Satyarthi, who has worked to ensure child welfare worldwide for decades and shares the 2014 Nobel Peace Prize with Malala Yousafzai, made the claim at the International Labour Organisation (ILO) summit in Geneva.
He told reporters at a press conference on Thursday: "There are between 400,000 and 500,000 child soldiers across the world but the actual numbers could be far higher because there are hidden militant groups kidnapping children and forcing them to use guns."
If all these children were in a single force, they would be the ninth-largest military in the world, bigger than those of the UK, France and Brazil.
He talked about the plight facing children in Syria, Iraq and Afghanistan, saying: "When I read that a five-year-old child is given a gun to kill an opponent of a militia group in Iraq, and the child could not handle that gun, he was buried alive, that makes me angry. I think this should make you all angry."
In pictures: The children of Gaza

Show all 30
Quoted by France 24, he continued: "When we read in the newspaper that girls were being sold for sex slavery for a price less than a cigarette pack in Syria, I feel ashamed."
At the summit Satyarthi was calling for an increase in global education funding, something that he believes is the best method of keeping children out of labour, servitude or war.
He said that every child in the world could have access to basic education if education funding was increased by $22 billion (around £14 billion).
He said: "I have been advocating for the last 35 years that eradication of child labour and quality education are the two sides of the same coin. We cannot achieve the one without the other."
He also added that less than one per cent of international humanitarian aid to developing countries goes towards education.
Satyarthi has a long list of awards and accolades to his name, including the Wallenberg Medal, which is given annually to outstanding humanitarians, and the Robert F Kennedy Human Rights Award.
According to the ILO there are 168 million children in child labour. 150 million of these are aged between five and 14.
Join our new commenting forum
Join thought-provoking conversations, follow other Independent readers and see their replies