Ibiza DJ's election puts traditional politics in a spin
Resident DJ at one of island's best-known nightspots heading to become town council kingmaker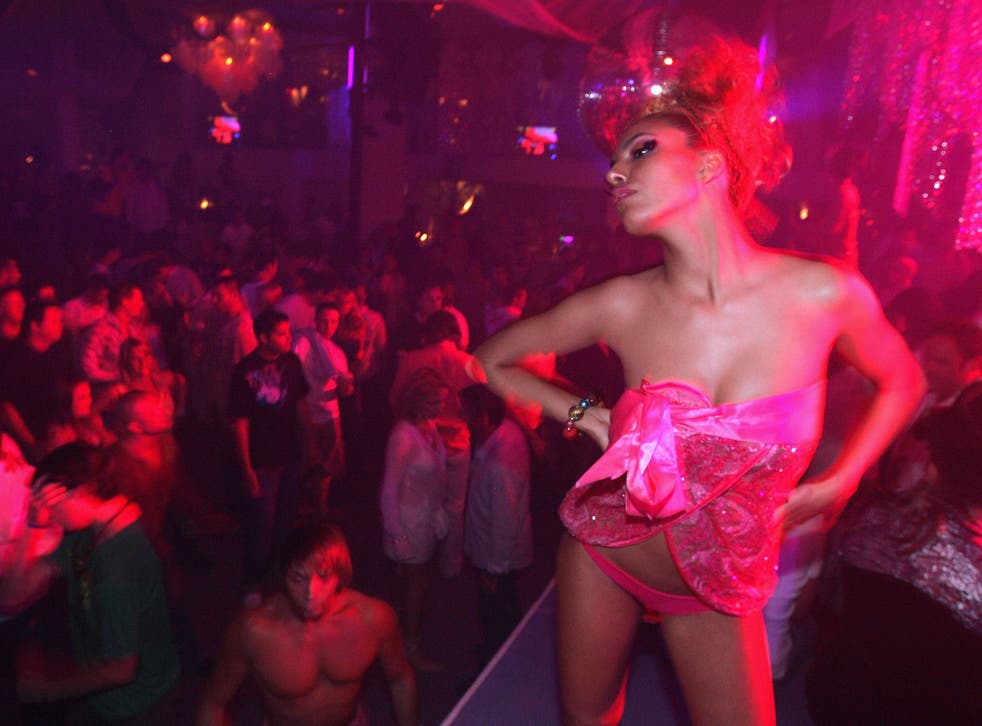 The highly fragmented political jigsaw produced by Spain's elections last Sunday has forced coalition-forming to the top of almost every political party's agenda – and that goes for Ibiza, too, where one of the fun-loving island's top disc jockeys may now become the town council kingmaker.
Joan Riba, 51, who has spent two decades as a resident DJ at Pacha, one of the island's best-known nightspots, has won one of four city council seats for a fledgling left-leaning political movement, Guanyem.
Reflecting important but not crushing gains for similar anti-austerity and anti-corruption parties across Spain in last weekend's vote, Guanyem garnered 16.3 per cent of the council vote. The previously ruling Partido Popular (PP) saw its previous absolute majority of 11 seats sink to eight, the same number as the Socialist PSOE party.
Mr Ribas told local daily El Periodico de Ibiza that Guanyem policies including wage cuts for full-time local public officials and added that an increase in government transparency would be key demands for any pact. "Our ethical code is not negotiable," he said.
Local Socialist Party leader Rafel Ruiz, the only realistic coalition partner, asked for discussions to start this week. Mr Ribas has said talks can only go ahead if they are conducted openly. Meanwhile, Ibiza's current mayor, Virginia Mari, told El Periodico de Ibiza that given the improbability of pacts involving her PP party, "I'm just waiting to see what happens."
Mr Ribas has argued that his role in Ibiza's world famous dance scene is irrelevant when it comes the political arena. He has a lengthy past in local politics and helped found Ibiza's branch of Amnesty International.
"Why is my job news?" Mr Ribas asked on his Facebook page. "Am I any more or less capable [to work in local politics] because of my job to represent people? People who know me here know that I am rather more than a disc jockey."
The likelihood of a coalition in Ibiza's town hall is a story echoed across Spain this week. Plummeting voting tallies for both of the country's traditional main parties, largely the result of voter disaffection over the economy, have seen the PP lose around 2.4 million votes. Prime Minister Mariano Rajoy this week laid the blame for his losses on austerity measures he said the government was forced to take.
In local elections, votes for the main parties were down from a historic high of 70.54 per cent in 2007 to just over 52 per cent. This means an end to their absolute majorities in 513 towns and cities, as well as in eight regional governments.
The biggest victim of this erosion of Spain's two-party system could be veteran PP politician Esperanza Aguirre, the Madrid mayoral candidate. The PP's share of the vote in the city slumped by 25 per cent compared to 2011. Her proposal to the Socialist Party to form a working alliance, and thereby fend off the second place anti-establishment candidate Manuela Carmena, has been roundly rejected.
A left-leaning coalition could not ease the path to power for Ms Carmena, a former judge. If such a coalition forms, Madrid may not be the last major city where Sunday's elections have ended a lengthy period of domination by Spain's traditional political formations.
In Valencia, Spain's third largest city, PP mayor Rita Barberá is struggling almost as hard to retain a 24-year-old hold on power against left-leaning parties, after results which she succinctly described on Sunday as "bad".
Meanwhile, in Barcelona, a narrow victory for a coalition of left-wing parties, BComú, has already seen former grassroots activist Ada Colau on track to become the Catalan capital's first ever female mayor.
Join our new commenting forum
Join thought-provoking conversations, follow other Independent readers and see their replies