Inside the European classes teaching refugees 'to respect women'
In one part of the class, migrants are shown an image of a woman sitting provactively in a short skirt and told it isn't an invitation for sex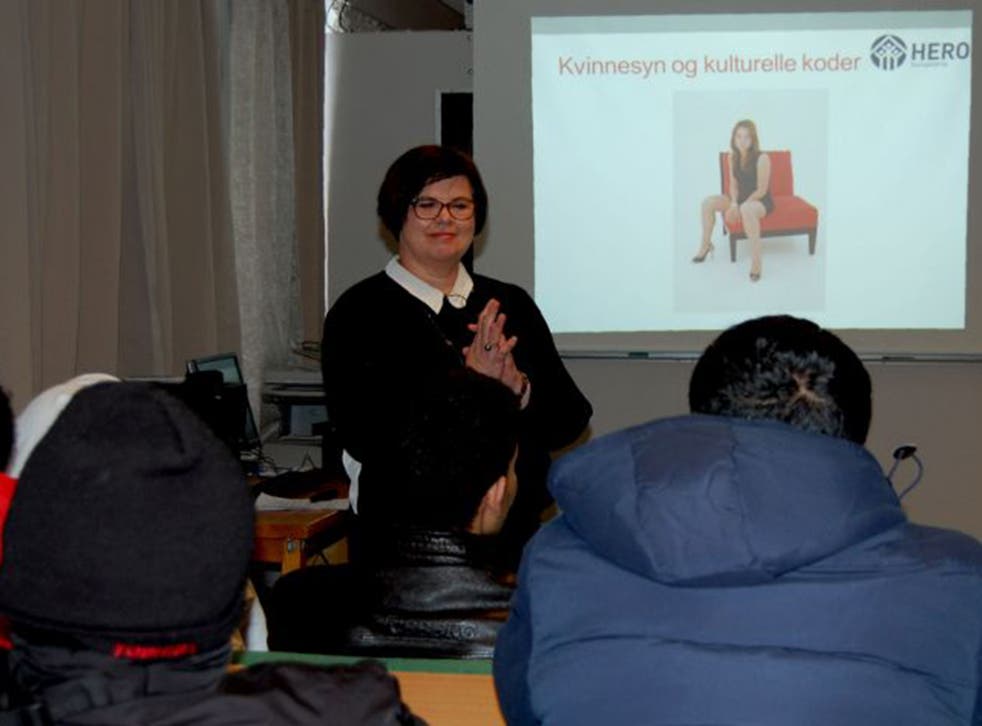 Norway is holding classes to teach refugees about sexual consent.
Following the recent attacks in Cologne and elsewhere in Europe, the classes were launched to teach male migrants appropriate sexual behaviour.
In one part of the class, the men are shown an image of a woman in a short skirt sitting provocatively and told it isn't an invitation for sex.
Linda Hagen, the leader of the course, said participants often make comments like "she kissed him, it's an invitation to have sex" and "if she wants come to my place, that means she's consenting."
"Everyone is in agreement that rape is bad but there are all these grey zones, these situations that are a little difficult to grasp... The problem can arise with any of us," Ms Hagen told MailOnline. "The idea behind these courses is to talk about risk situations that can arise when it comes to rapes and sexual assaults.
"Asylum seekers stand together with us in the fight against violence and rape in the community."
Ms Hagen also added that aslyum seekers are concerned abour their reputation and want to contribute to their new country.
Refugee crisis - in pictures

Show all 27
Interest in the course has been increasing across Europe and other nations have expressed desires in setting up similar classes across the continent.
Join our new commenting forum
Join thought-provoking conversations, follow other Independent readers and see their replies