Ireland to exit international bailout by December, confirms PM
Enda Kenny makes announcement in conference address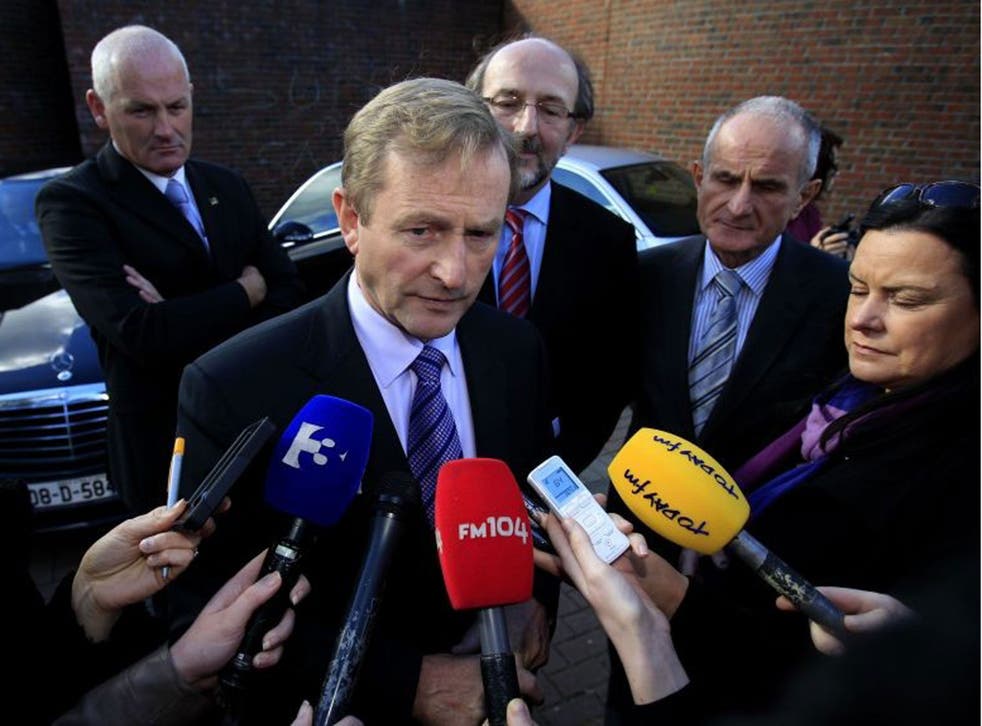 The Irish Taoiseach has confirmed that Ireland will exit its strict bailout programme by the end of the year.
The country was given an €85 billion euro (£73bn) bailout in 2010 following a property crash that left its banks under-capitalised.
"Tonight I can confirm that Ireland is on track to exit the EU-IMF bailout on December 15. And we won't go back," Enda Kenny said in his main address at the Fine Gael National Conference, in Limerick.
However, he admitted that the country's financial troubles are not over and that "there are still fragile times ahead".
The Government will publish a new medium term economic strategy before the end of the year as part of the plan for a "new era" for the country.
Mr Kenny stated Tuesday's budget will be tough, but that the €2.5 billion tax hikes and spending cuts are in the public's interest, claiming that it would leave Ireland with a 4.8% deficit next year, well ahead of the required 5.1% target.
In April, eurozone finance ministers rewarded the country's efforts by giving Ireland more time to repay its bailout loans. More positivity came in July when ratings agency Standard & Poor's upgraded its credit outlook for the Republic of Ireland from "stable" to "positive", arguing that the country's debts were falling faster than expected.
Ministers are due to discuss the finer details of the budget on Monday before singing off spending ceilings that have been set for each Government department.
The Finance Minister Michael Noonan revealed his department's next step, saying: "When the budget is concluded I plan to have a consultation on our exit strategy with the IMF, the European Commission and the European Central Bank. Having heard their views, I will advise the Government on the best course of action,"
Mr Noonan also indicated that Ireland may not need to draw down emergency funds from Europe, should it need to, because a backstop is in place.
Join our new commenting forum
Join thought-provoking conversations, follow other Independent readers and see their replies