Ireland mass graves: Archbishop of Dublin calls for full inquiry as evidence of 'medical experiments' emerges
Dr Diarmuid Martin said ' if something happened in Tuam, it probably happened in other mother and baby homes around the country'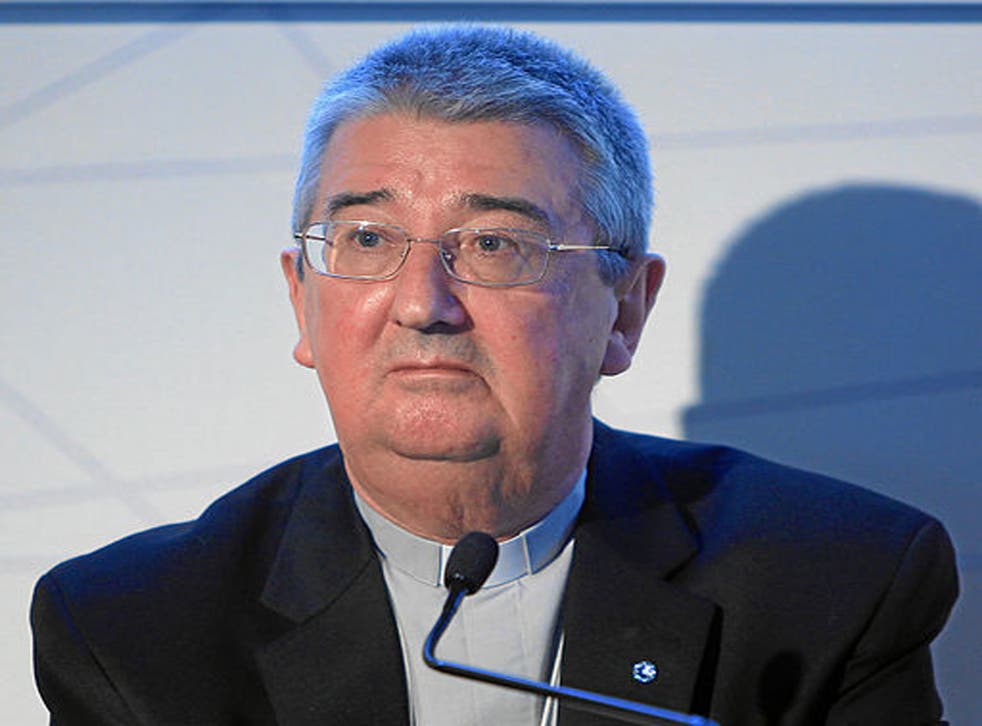 The Archbishop of Dublin has called for a full public inquiry into the deaths of almost 800 babies at a convent-run home in Tuam, County Galway - as evidence emerged that infants in other care homes may have been used in medical experiments.
Dr Diarmuid Martin said the probe should have no church involvement, be led by a judge and examine the treatment of children in "mother and baby homes" for unwed mothers and their newborns. These mostly operated in Ireland from the 1920s to 1960s, when Catholic policy and control of social services reached their zenith in post-independence Ireland.
"The indications are that if something happened in Tuam, it probably happened in other mother and baby homes around the country," Dr Martin told RTÉ radio.
"That's why I believe we need a full-bodied investigation.
"There's no point investigating just what happened in Tuam and then next year finding out more.
"We have to look at the whole culture of mother and baby homes; they're talking about medical experiments there."
He added: "They're very complicated and very sensitive issues, but the only way we will come out of this particular period of our history is when the truth comes out."
According to the Irish Daily Mail, old medical records show that 2,051 children and babies in care homes were given a one-shot diphtheria vaccine for international drugs company Burroughs Wellcome between 1930 and 1936.
There is no evidence to suggest that consent was gained for these alleged illegal drug trials - which were carried out before the vaccine was made available for commercial use in the UK - nor any records of the effects on the infants involved.
The data was uncovered by Michael Dwyer, of Cork University's School of History, who examined tens of thousands of medical journals and archive files The homes involved included Bessborough, County Cork, and Sean Ross Abbey in Roscrea, County Tipperary
Mr Dwyer told the newspaper: "What I have found is just the tip of a very large and submerged iceberg.
"The fact that no record of these trials can be found in the files relating to the Department of Local Government and Public Health, the Municipal Health Reports relating to Cork and Dublin, or the Wellcome Archives in London, suggests that vaccine trials would not have been acceptable to government, municipal authorities, or the general public.
"However, the fact that reports of these trials were published in the most prestigious medical journals suggests that this type of human experimentation was largely accepted by medical practitioners and facilitated by authorities in charge of children's residential institutions."
A spokesman for GSK - formerly Wellcome - said: "The activities that have been described to us date back over 70 years and, if true, are clearly very distressing.
"We would need further details to investigate what actually took place, but the practices outlined certainly don't reflect how modern clinical trials are carried out. We conduct our trials to the same high scientific and ethical standards, no matter where in the world they are run."
The government of Prime Minister Enda Kenny, which has had rocky relations with the Vatican since taking power in 2011, has already authorised police and government record-trawling efforts into the Tuam home and may recommend a wider inquiry. Ireland has previously funded four fact-finding investigations into the church's cover-up of child abuse inside industrial schools and by priests in Dublin, Cork and the southeast county of Wexford.
Researcher Catherine Corless found records showing that 796 children, mostly infants, died at the home in Tuam, County Galway, from its 1925 opening to its 1962 closure.
Typically, the women's families and wider society had shamed and rejected them because of their pregnancies. Babies born inside the institutions were denied baptism and, if they died from the illness and disease rife in such facilities, also denied a Christian burial.
Join our new commenting forum
Join thought-provoking conversations, follow other Independent readers and see their replies