Irish people are travelling home from all over the world so they can vote to legalise gay marriage
The travellers are posting about their journeys home on the #hometovote hashtag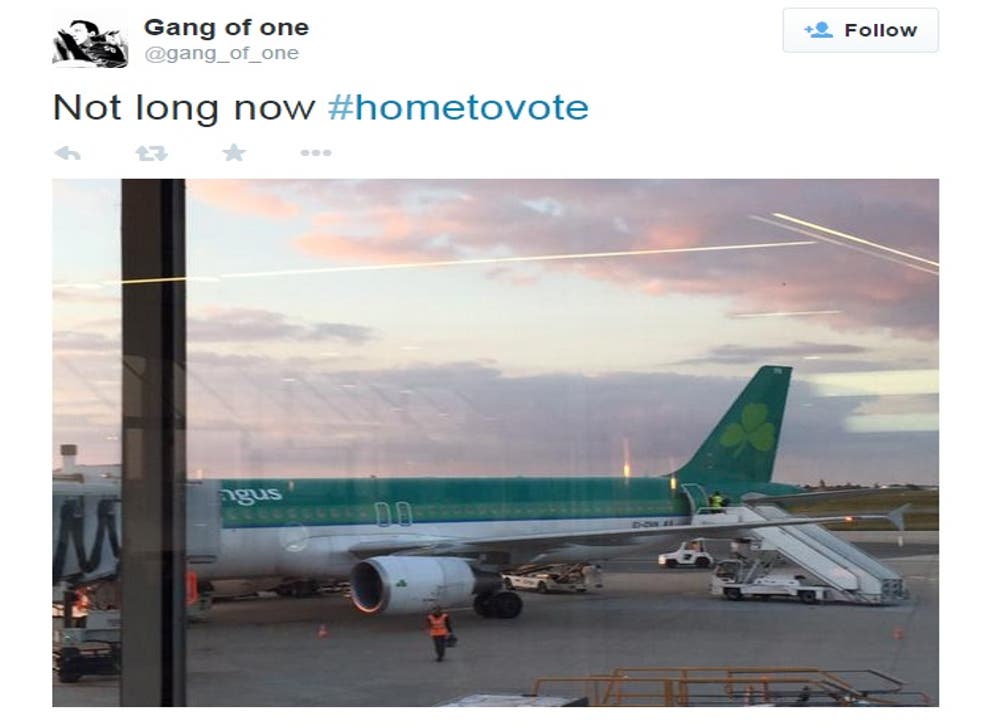 Today, Ireland is voting in a referendum on whether to bring in marriage equality. If the referendum succeeds, Ireland would become the first country in the world to legalise same-sex marriage by popular vote.
Irish people living all over the world have decided to head home to vote.



Tomorrow, it could be even more so.

Join our new commenting forum
Join thought-provoking conversations, follow other Independent readers and see their replies