Isis plot to blow up Russia transport network foiled by police
Security forces evacuated 120 residents from the apartment block on Sunday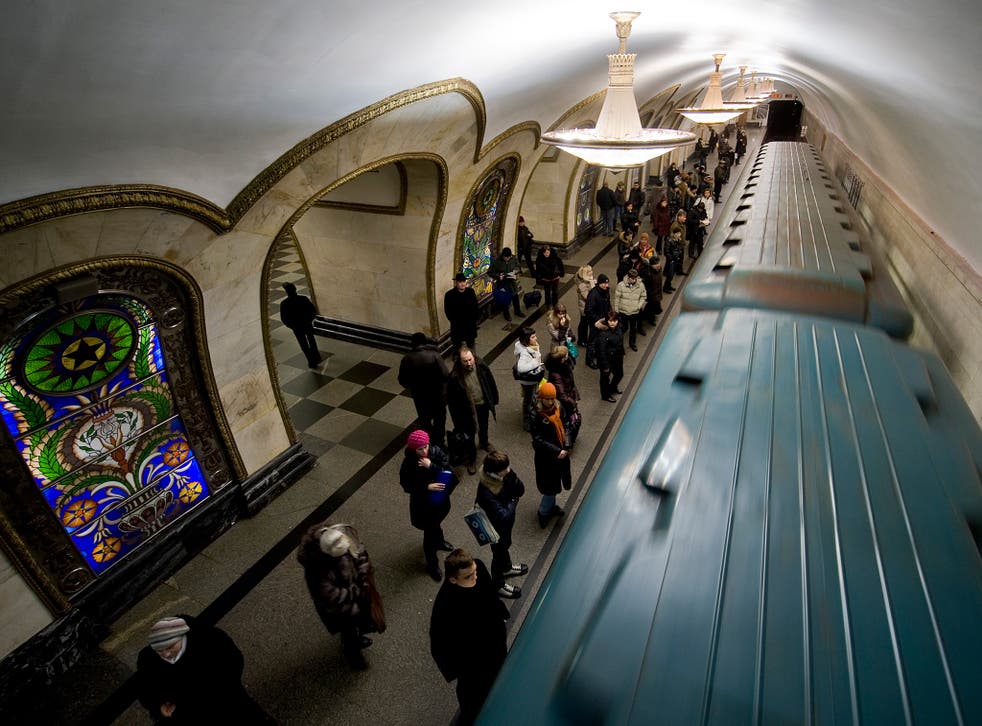 A terrorist plot targeting Moscow's public transport has been foiled by Russian police after a raid on a Moscow apartment on Sunday revealed a home-made bomb containing around 11 pounds of explosives. Russia's Federal Security Service has confirmed that some of the 15 men arrested in connection with the plot were trained in Isis camps in Syria.
"There was a set address in Moscow where between six and 11 people periodically stayed, some of who participated in Isis military training camps in Syria," an FSB spokesperson told Russian news agency Interfax. "They arrived back in Russia long before the start of Russia's military operation [in Syria]." He added that during the interrogation of two detainees, it "quickly became apparent that they planned to carry out a terrorist attack on public transport in Moscow".
Security forces evacuated over 120 residents from the apartment block on Sunday and cut the off gas supply to the building while arrests were made and the bomb defused.
One official compared the size of the bomb to that detonated at last week's peace rally in Ankara, adding that the difference between the two devices lay in the fact that the explosive found in Moscow "would have been detonated with a mobile phone".
Ankara explosions - in pictures

Show all 15
Since the beginning of Russia's airstrikes in Syria last month, observers have expressed fears that Russia could be leaving itself open to revenge attacks. Last week, Pentagon chief Ashton Carter told a meeting of Nato defence ministers that Russia would pay the price for using its forces to prop up Bashar al-Assad's regime, adding that "this will have consequences for Russia itself, which is rightfully fearful of attacks on Russia".
Russia's military intervention in Syria has been strongly criticised by western leaders, who accuse Moscow's airstrikes of targeting the opposition to Bashar al-Assad's regime in a bid to help the Syrian president stay in power.
In recent weeks, forces loyal to Russian President Vladimir Putin have spoken out in favour of a hardline strategy dealing with revenge attacks. Chechen leader Ramzan Kadyrov said on Thursday that his security forces had already killed three militants who he claimed had undergone training in Isis camps in Syria.
Join our new commenting forum
Join thought-provoking conversations, follow other Independent readers and see their replies