Isis terror cell planned to strike France 'during Euro 2016 football championship'
'If the Abrini statements are correct, it just confirms the fact that Belgium is an operational base that needs to be watched even more intensely'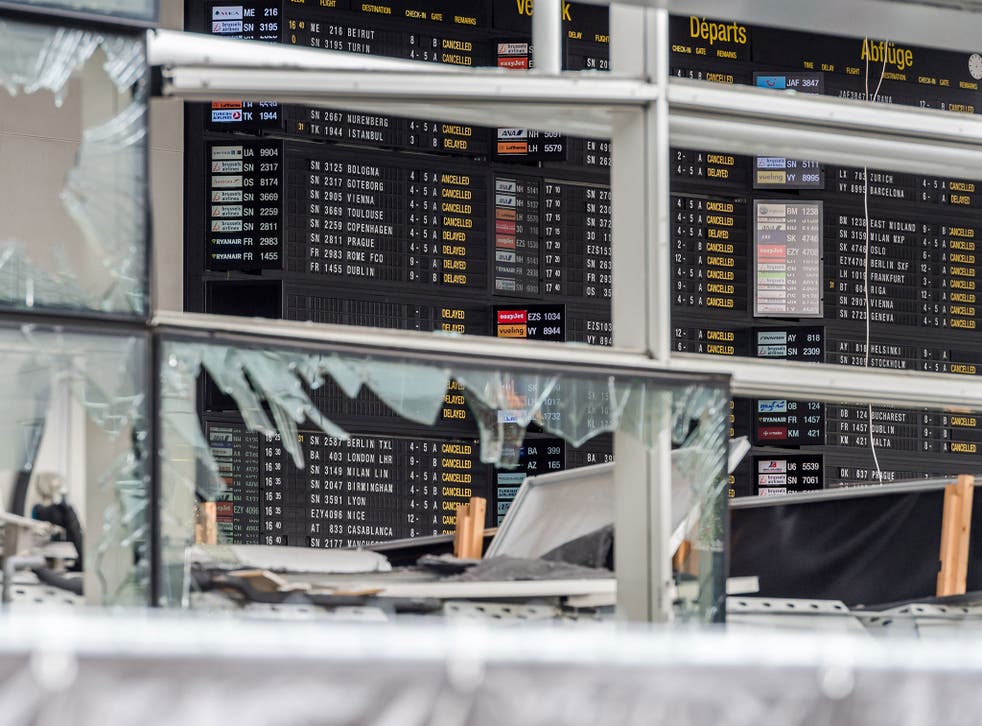 The Isis cell that killed 162 people in Paris and Brussels reportedly intended to carry out an assault during the Euro 2016 football championships in France.
Mohammed Abrini, who is believed to have been the 'man in the hat' captured on CCTV before the Brussels Airport bombing, is said to have told interrogators after his arrest on Friday that the arrest on 18 March of Salah Abdeslam – a key suspect in the Paris attacks – had prompted the plotters to change track.
Surprised by the speed at which police were closing in on them, the group had "finally taken a hasty decision to hit Brussels", prosecutors quoted Abrini as saying.
The new claim, made by the Liberation newspaper, added that Mr Abrini admitted to investigators that their main target was not Brussels, but France during the Euro 2016 – due to be hosted from 10 June to the 10 July.
Concertgoers, diners and other revellers were killed in Paris last year when Isis jihadists detonated suicide bombs and opened fire on members of the public. 130 people were killed.
A further 32 were murdered in the attacks on Brussels Airport and Metro station last month.
In pictures: Terror attacks at Brussels airport

Show all 30
"It's not a scoop to learn that the terrorists want to strike during the Euros," a police source told Liberation newspaper.
"Security forces constantly develop attack scenarios and the way to respond."
"If the Abrini statements are correct, it just confirms the fact that Belgium is an operational base that needs to be watched even more intensely. Jihadi networks and cells have been meeting there for at least 10 years."
Belgian prosecutors revealed at the weekend how the Isis terror cell intended to launch a fresh strike in France, but attacked Brussels instead after being 'surprised' by a quick-moving investigation.
Abrini was the last named suspect from the Paris attacks to remain on the run following the arrest of Abdeslam in March. The pair are childhood friends, having grown up together in Molenbeek, and were caught on CCTV in a car together just days before the Paris attacks.
Abrini, a 31-year-old Belgian national of Moroccan origin, was seen driving a Renault Clio used to ferry Isis gunmen around Paris and was the subject of a European arrest warrant calling him "dangerous and probably armed".
His DNA was also found in the flat on Rue Max Roos, in Schaerbeek, from where the airport bombers caught a taxi on the morning of the Brussels attacks. Abrini was previously known to police for thefts and drug-related offences but is believed to have travelled to Syria, where his younger brother died fighting for Isis in 2014.
Join our new commenting forum
Join thought-provoking conversations, follow other Independent readers and see their replies