Israel-Gaza conflict: Maccabi Haifa football match against Lille abandoned after pro-Palestine protesters storm pitch
Pitch invasion comes amid ongoing fighting in Gaza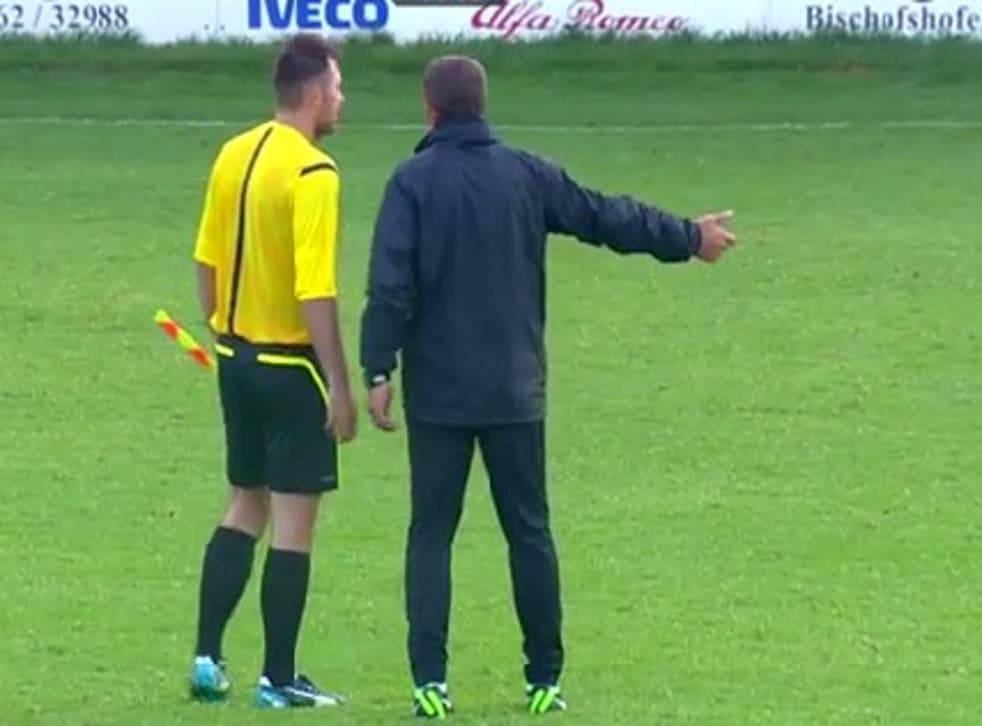 Austria's Chancellor has condemned a violent pitch invasion by pro-Palestinian protesters during a football match involving one of Israel's top teams.
The match, played in Austria between Maccabi Haifa and French side Lille, was abandoned in the 85th minute after a crowd waving Palestinian flags invaded the pitch and started kicking Maccabi players.
Both players and the intruders exchanged kicks and punches in a mid-pitch melee before stewards brought the situation under control.
The skirmish coincides with the bloody Israeli offensive in Gaza, which health officials say has killed 718 mostly civilian Palestinians and 32 Israeli soldiers.
Yesterday the UN High Commissioner for Human Rights, Navi Pillay, said war crimes may have been committed.
Chancellor Werner Faymann said of the incident: "Guests who are staying in Austria have the right to do so in safety, regardless of their origin and religion."
Maccabi were trailing 2-0 in the pre-season warm-up, which had to be played at the neutral venue of Bischofshofen, just outside Salzburg, because Uefa banned Israel from hosting matches last month over the conflict.
Police said around 20 people with flags and placards, mostly Austrians of Turkish origin, stormed the pitch shouting political slogans.
During the match, spectators had unveiled Palestinian and Turkish flags, as well as an Israeli flag with the Star of David crossed out and "F**k Israel" daubed across it in red spraypaint.
In pictures: Israel-Gaza conflict

Show all 124
In a statement, Maccabi said: "This club believes in co-existence, tolerance and is against violence. We denounce the violence that was used against us.
"This didn't happen because of sport or football, it happened because we are a team which represents Israel."
A statement posted on Lille's website said that although the club "regrets and condemns all forms of violence", it wouldn't comment on any wider political issues.
No one was injured, police added, and the provincial office for the protection of the constitution is investigating.
Join our new commenting forum
Join thought-provoking conversations, follow other Independent readers and see their replies