Israel-Gaza conflict: Pope Francis issues desperate plea to fighters - 'I ask you with all my heart, stop please'
Conflict in Middle East has now seen more than 1,100 killed, many civilians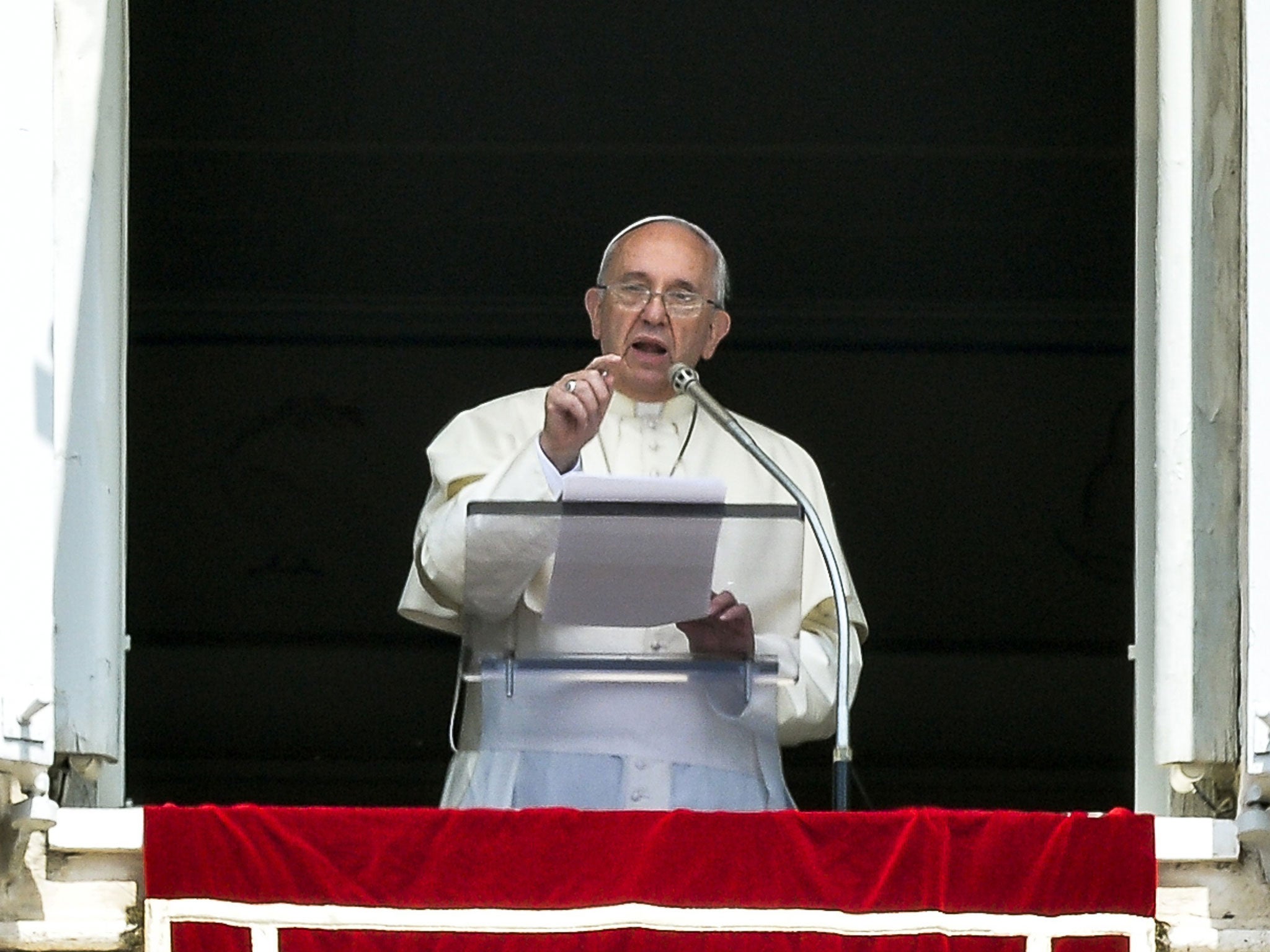 Pope Francis has issued an urgent and unscripted plea "with all [his] heart" for those fighting in the Middle East to stop.
Speaking in his weekly address from the balcony in Saint Peter's Square, Francis said his thoughts were with those engaged in international conflicts as he looks towards the centenary of the outbreak of the First World War.
Mentioning those in Israel and Gaza, as well as the ongoing challenges of life in Iraq and Ukraine, the Pope's voice appeared to crack with emotion as he interrupted his usual scripted speech.
"Please stop," he said. "I ask you with all my heart, it's time to stop. Stop, please!"
Francis's comments came as yet another attempted truce, this time to mark the Muslim holiday of Eid, fell apart in the Gaza Strip.
More than 1,060 Palestinians have now died in the conflict, the majority of them civilians, while 43 soldiers, two Israeli citizens and a Thai worker have died on the Israeli side.
The Pope said: "Brothers and sisters, never war, never war! I am thinking above all of children, who are deprived of the hope of a worthwhile life, of a future."
In pictures: Israel-Gaza conflict
Show all 124
"Dead children, injured children, mutilated children, orphaned children, children whose toys are things left over from war, children who can't smile any more," he added.
Earlier, the Hamas militants in Gaza called for a humanitarian ceasefire in order to recover bodies and prepare for the holiday that marks the end of fasting for Ramadan, Eid al-Fitr.
But Israel refused to stop fighting, saying that it could not be trusted given the fact that Hamas had breached another ceasefire less than 24 hours earlier.
Israeli Prime Minister Benjamin Netanyahu said: "Israel is not obliged and is not going to let a terrorist organisation decide when it's convenient to fire at our cities, at our people, and when it's not."
Join our commenting forum
Join thought-provoking conversations, follow other Independent readers and see their replies