Italian police record a mafia oath ceremony for the first time
Video: The video shows 'Ndrangheta recruits swearing 'under the splendour of the moon'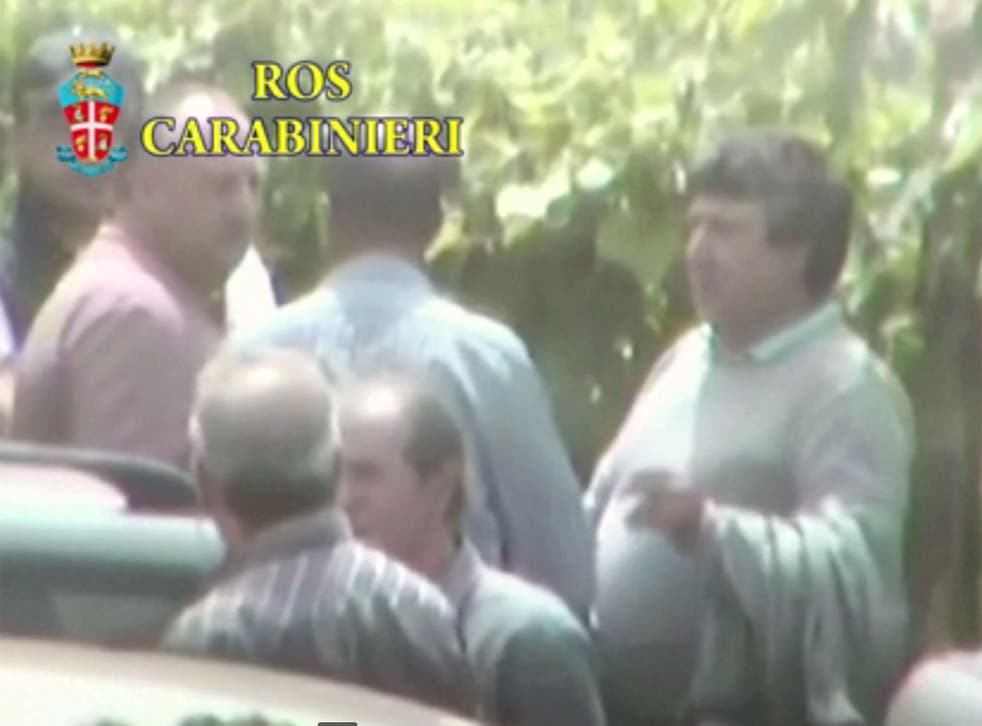 Italian police have released video of recruits for the 'Ndrangheta crime syndicate taking a loyalty oath – the first time such a ritual has been recorded, authorities claimed.
The footage was filmed secretly near a farmhouse in northern Italy, although the Carabinieri paramilitary police in Milan did not reveal how they were able to capture the ceremony without being discovered by the syndicate.
Police said the video shows a meeting of suspected mobsters in Castello di Brianza in northern Italy and that one of the recruits was just 17 years old.
The video also shows members taking a loyalty oath where they have to swear "under the splendor of the moon" and are reminded that traitors are expected to kill themselves and thus must keep an extra bullet on them at all times.
As four men huddle, one man repeats the loyalty oath: ''Right in this holy evening, in the silence of the night, under the light of the stars and under the splendour of the moon, I create the holy chain...the holy society."
Milan prosecutor Ilda Boccassini said the new footage showed how the 'Ndrangheta, which traffics cocaine, uses "the force of tradition" to recruit members and to ensure loyalty.
Prosecutors also revealed intercepted phone calls. In one communication, a suspect tells someone reluctant to repay money: "I will cut his head off".
The 'Ndrangheta is wanted for allegedly extorting businesses in both the Lombardy region of Italy and over the border in Switzerland. Police said the video footage was part of an investigation that led to 38 arrests.
Join our new commenting forum
Join thought-provoking conversations, follow other Independent readers and see their replies