Jewish men attacked with hacksaw by men 'shouting anti-Semitic abuse' in Paris
Men say they were called 'dirty Jews' by assailants who swerved in front of their car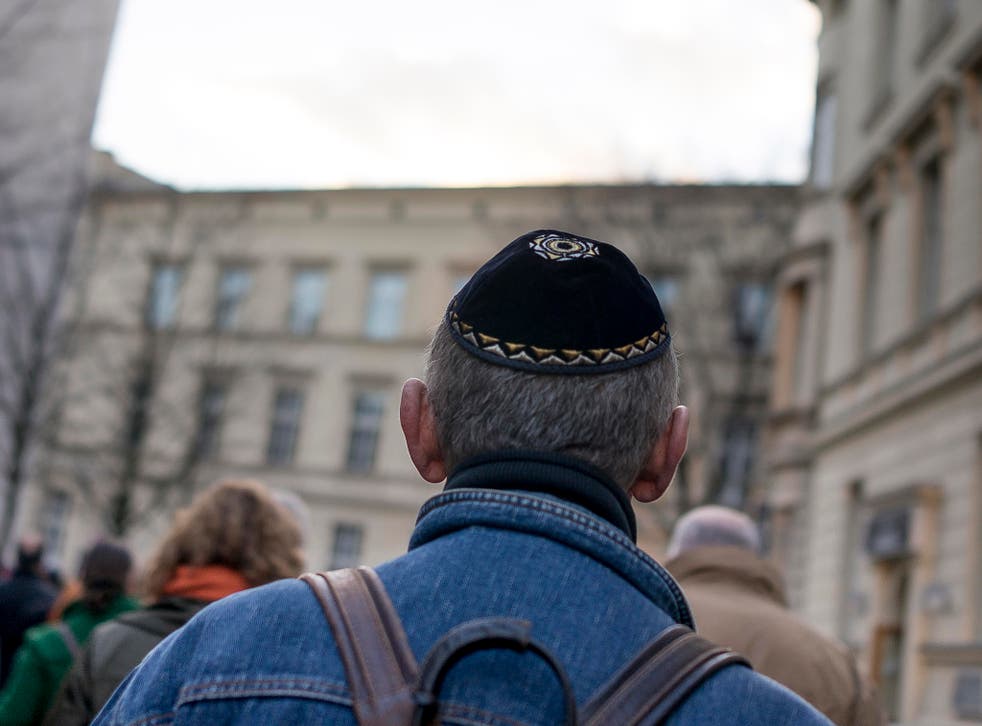 Two Jewish men have been attacked with a hacksaw in Paris after allegedly being called "dirty Jews" in a volley of anti-Semitic abuse.
The brothers, aged 17 and 29, said they were wearing kippahs as they drove through the suburb of Bondy and noticed the alleged attackers staring at them from a following van.
The elder brother told police he lowered his window to ask what the driver was doing after he started swerving in front of their car, LCI Radio reported.
Donald Trump vows to fight bigotry, hate and anti-Semitism during museum visit
"I do what I want to on the road," he allegedly replied. "You dirty Jews! Bastards! You're all going to die!"
The brothers said they feared a crash and were forced to stop outside a shisha bar, where the van driver pulled a weapon described as a hacksaw out from the back of the vehicle.
They said they attempted to flee but were chased and beaten. The elder brother was reportedly punched to the ground before his attacker moved the saw to his throat.
The teenager said he struck the assailant before struggling for the saw, leaving him with wounds that needing hospital treatment.
France's National Bureau for Vigilance Against Anti-Semitism (BNVCA) denounced the attack on Tuesday evening and has offered legal representation to the victims.
World news in pictures

Show all 50
"The BNVCA asks the police to do everything possible to identify the anti-Jewish aggressors, a father and son described as of North African origin," a spokesperson said.
The manager of the bar where the incident took place told French media he saw an attacker with a saw and "intervened before something more serious happened" but did notice any religious symbols.
"I saw neither Jew nor Muslim nor Christian nor atheist at the scene," he added.
No arrests have been made in relation to the attack. It came amid fears over anti-Semitic violence in France, where a gunman loyal to Isis killed four people at a kosher supermarket in January 2015.
Extremist gunman Mohammed Merah also targeted a Jewish school in a shooting spree that left seven people dead in 2012, while the Brussels Jewish Museum was attacked by an Isis supporter in neighbouring Brussels in 2014.
France, which has the third-largest Jewish population in the world, has seen a decrease in reported anti-Semitic attacks over the past two years according to interior ministry figures.
Bondy lies near the suburb of Aulnay-sous-Bois, which has been hit by waves of protests and rioting following a police officer's alleged rape of a black man.
Join our new commenting forum
Join thought-provoking conversations, follow other Independent readers and see their replies