German city councillors are trying to pressure a vegetarian festival to serve meat
Ahle Wurst should be on Earth Day menu, politicians say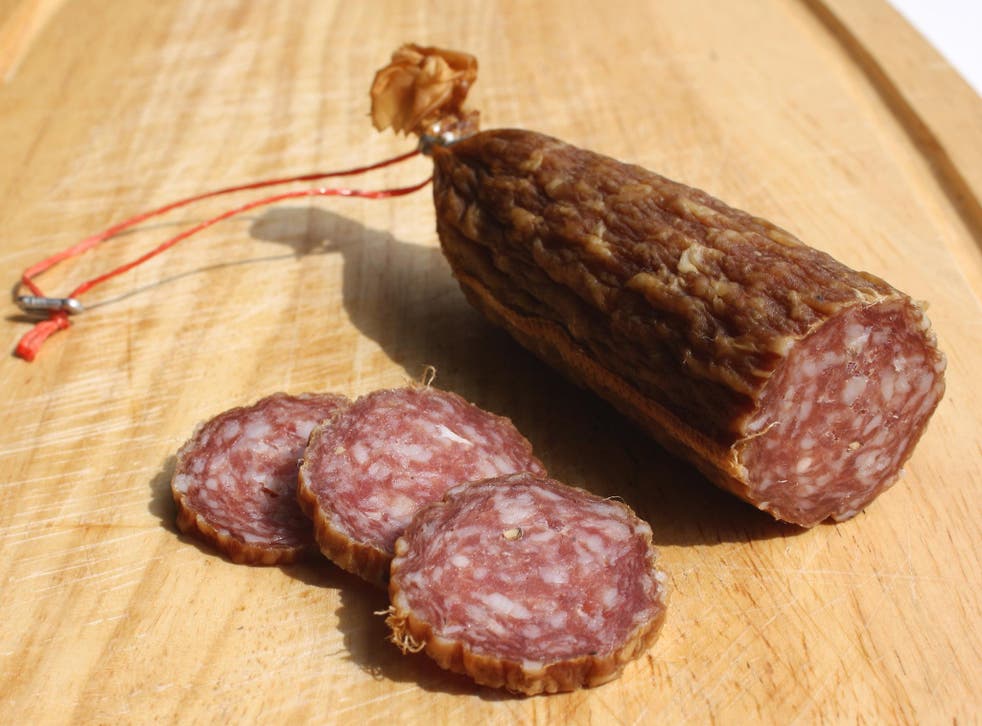 The organisers of a vegetarian street festival in Germany have been ordered to serve locally made meat sausages by city councillors.
Environmental group UmweltHaus organised the event to mark Earth Day on 23 April, but caused a stir when it announced it would only serve meat-free food.
The decision prompted a heated debate at the Kassel city council, in the Hesse region.
"This is an issue that is close to people's hearts, and for that reason it is of course something we can't ignore in local politics," Dominique Kalb, of the conservative CDU party, told the BBC.
A cured local sausage known as the Ahle Wurst, is "simply an essential part" of a street festival, he added.
Despite the council's vote, the event's organisers cannot be made to serve the sausages, according the Hesseschau.de news portal. Instead it is an appeal for the organisers to change their minds.
It appears they are unwilling to change their minds.
World news in pictures

Show all 50
UmweltHaus' Kassel chairman Hubert Grunder admitted he "had not expected" a backlash, but a statement on the group's website on Tuesday confirmed that the event would remain meat free.
"Today a large amount of meat is produced for human consumption under conditions which are associated with an unhappy life, with pain and a rather brutal death for the animals concerned," it said.
"A meat-deficient or flesh-free diet is, therefore, sensible and ecological, as well as socially and ethically better than a meat-based diet."
Join our new commenting forum
Join thought-provoking conversations, follow other Independent readers and see their replies