Kiss-in held at Burger King after gay couple was kicked out for display of affection
Last month a same-sex couple were told to leave the restaurant by a security guard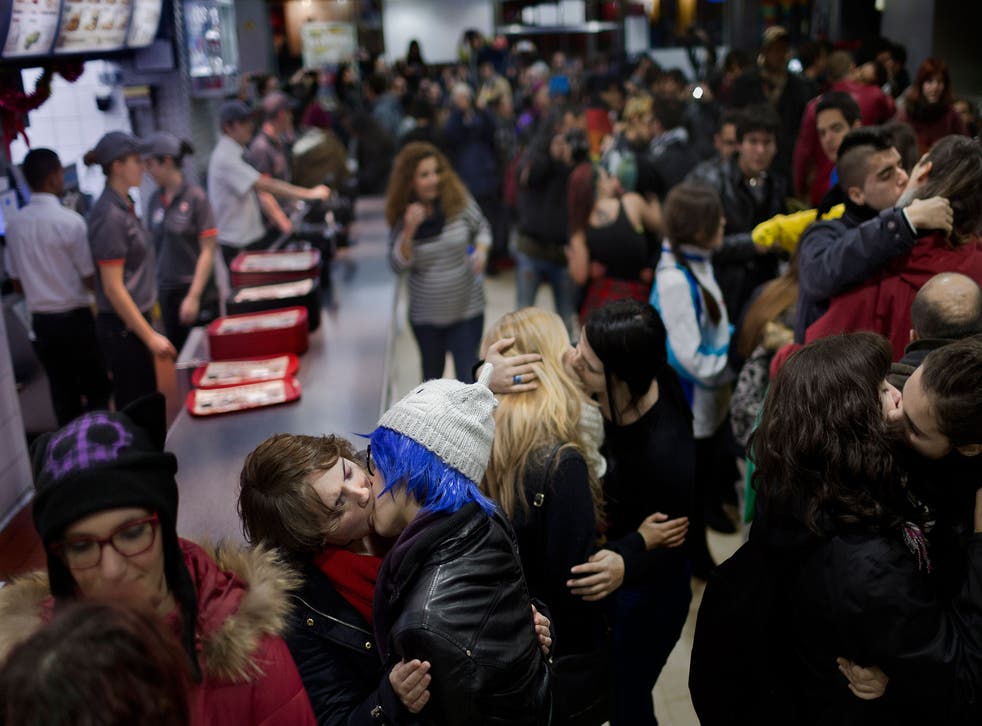 A protest was held at a Burger King in Madrid, Spain, in response to an incident where a same-sex couple were kicked out for kissing.
Last month, a couple aged 18 and 19 were told to leave the Plaza de los Cubos restaurant by a security guard after families allegedly complained that they were setting a "bad example" to children.
One of the young men, who did not want to be named, told El Pais: "They said that their children didn't have to see that."
Other diners stood up for the couple and encouraged them to stay, but the guard insisted, and they eventually left in order to avoid more trouble.
A kiss-in protest organised by LGBT rights organisation Arcópoli was held by same-sex couples on 7 December in the same Burger King as a response to the incident, to applause from staff.
Arcópoli has recently called on Madrid's regional government to pass a law against homophobia because "the attacks and homophobic incidents have increased alarmingly in the centre of Madrid in recent months".
Burger King released a statement which said that the security guard "acted on his own initiative".
The American chain added that the company has a "policy of zero tolerance toward any kind of discrimination, and, having learned of the facts, took immediate action to deal with the incident".