Last-ditch protest in Paris against gay marriage law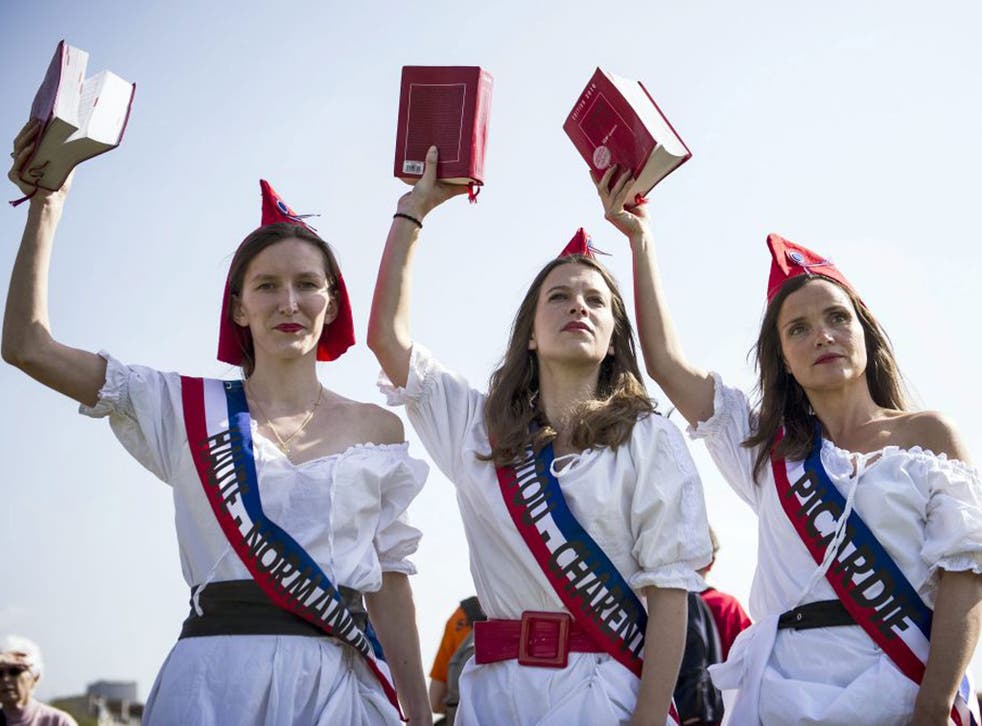 Tens of thousands of protesters marched through Paris today in a final attempt to block a vote in parliament tomorrow that is set to legalise gay marriage.
Today's protest was mostly peaceful, although there were some scuffles between police and far-right groups which had been banned from the official march. Police made a handful of arrests of protesters who were carrying truncheons and tear-gas grenades.
The turn-out was estimated at 45,000 to 70,000 – far less than two previous demonstrations against the law in January and March.
All the same, politicians on both the left and the right are growing alarmed by the increasingly confrontational tactics and hysterical language of sections of the anti-gay marriage protest movement.
President François Hollande, who promised the law during his successful election campaign last year, has been accused by even relatively moderate protest leaders of "murdering children" and "imposing a new civilisation" on the country.
Manuel Valls, the Interior Minister, said today that this language recalled the "darkest days of our history".
To the fury of the mainstream protest organisers, he compared the extremist groups to supporters of the pro-Nazi, collaborationist Vichy regime of 1940-44.
Many of today's protesters distanced themselves from the excesses. Antoine Ginesty, 29, an art buyer, said: "We are not anti-gay. We don't defend violence. But we fear that this law, if passed, will erode the difference between men and women. It will impose the theory that gender does not matter – with potentially calamitous consequences for the values of our society."
The law to change the French civil code to allow "mariage pour tous" (marriage for all) has already passed both houses of the French parliament. It will go back to the lower house, the National Assembly, on Tuesday for a final vote on the slightly amended version which passed the Senate earlier this month. The law would also open the way to gay and lesbian couples to adopt children.
Opinion polls have shown unwavering support for the law from about 60 per cent of the French electorate.
Join our new commenting forum
Join thought-provoking conversations, follow other Independent readers and see their replies