Law firms exploiting EU 'right to be forgotten' ruling to help individuals remove awkward newspaper articles from Google
The companies, some of which have no legal background, say they specialise in 'reputation management'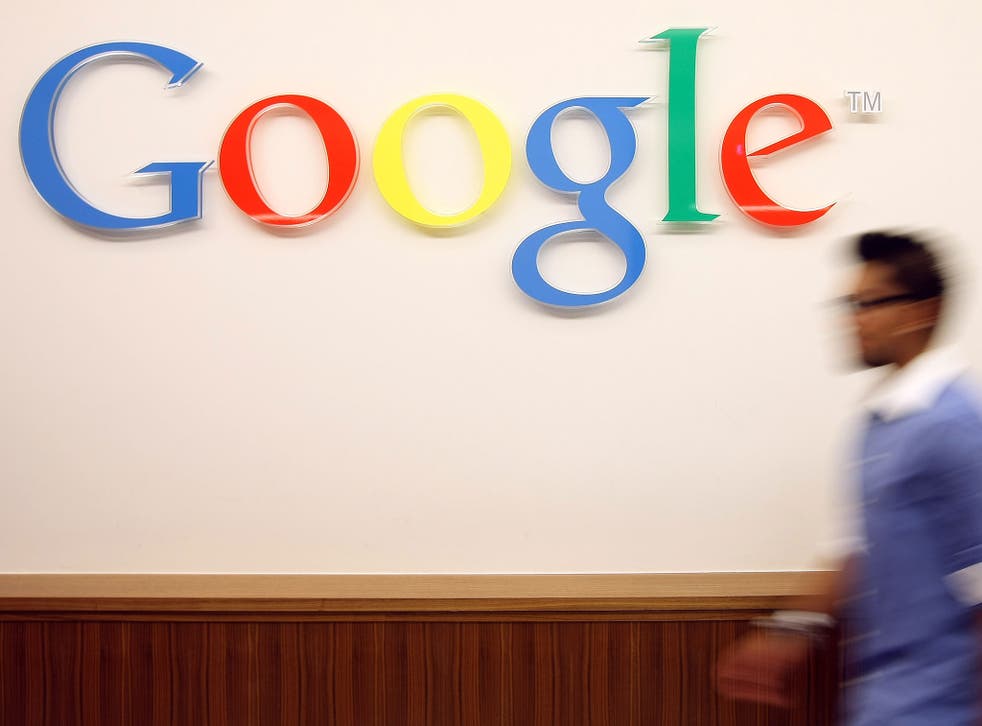 Ambulance-chasing law firms are using the European Court's ruling on the "right to be forgotten" to drum up business, leading to a rise in the number of newspaper articles being deleted from Google search results.
The companies, some of which have no legal background but say they specialise in "reputation management", have sensed an easy opportunity to make money by offering to cleanse the internet of embarrassing references to their clients on a no-win no-fee basis, media lawyers said.
The service can amount to little more than filling in Google's one-page form requesting that a particular link is removed from search results – which can easily be completed for free by the client themselves.
In May last year the European Court of Justice ruled that to protect privacy, individuals could request the removal of links from Google's European search results if the webpages concerned contained references to their name which were "irrelevant or excessive".
Getting rid of Google: Privacy options and alternative services for the internet giant

Show all 10
According to the latest figures, Google has removed 307,000 links since the ruling was made, of which 37,000 relate to the UK. The number of successful removals also appears to be rising, as public awareness about the new rule grows and law firms push their services to people who may not otherwise have acted.
Last month alone The Independent was informed by Google that links to 13 news articles had been removed from its search results, marking a sudden rise on previous figures when only a handful had been hidden each month.
"You've got ambulance-chasing lawyers who are, I think, trying to attract custom for cases which you don't need a lawyer for," said Mark Stephens, a media law specialist at London firm Howard Kennedy. "People are being asked to pay for something when there's no good reasons to do so – you can do this online, for free, for nothing."
He added that the problem was not restricted to the UK, with media organisations "across Europe" feeling the chilling effects of the ruling as unscrupulous companies realised that citing the ruling could be an easy way to make money.
"We're seeing claimant law firms using this as a new marketing device," he said. "I've even come across people approaching companies – who are not caught by this – saying they'll clean up their corporate reputation. They seem desperate to ginger up cases."
Google employs teams of people to review the requests and can refuse to remove links if it is deemed to be in the public interest. The material itself should not be removed, merely the search engine's ability to link to it.
Yet some law firms are also wrongly citing the "right to be forgotten" to suggest that material should be deleted entirely. One firm referenced the ruling when it contacted The Independent to argue that an online article about its client's criminal conviction should be removed, as it was now spent.
Dan Tench, a media law specialist and partner at Olswang, said he was not surprised that "opportunistic law firms" were trying to "get on the Google bandwagon" by offering to persuade the search engine to remove links. But he stressed that the EU ruling did not apply to newspaper archives.
"The Google Spain judgement makes it very clear that newspapers are in a very different position from search engines," he said. "Newspapers have a freedom of expression interest in having archives and collecting material. The read-across from asking Google to delete links to asking newspapers to delete links simply doesn't work in law."
Embarrassingly for Google, when a user enters the search term "right to be forgotten", they are confronted by adverts for reputation management companies offering to remove listings – from Google.
In a statement, the search giant's chief legal officer David Drummond said Google continued to "disagree" with the European court's decision but was "committed" to complying with the law.
He added: "When it comes to determining what's in the the public interest, we're taking into account a number of factors. These include if the material comes from a reputable news source, and how recent it is…But these will always be difficult and debatable judgements."
Join our new commenting forum
Join thought-provoking conversations, follow other Independent readers and see their replies