Leaflet distributed in Dublin claims gay people 'contract cancers earlier in life'
The leaflet claims voting for same-sex marriage is like voting for Sharia law because it is 'giving in to a minority'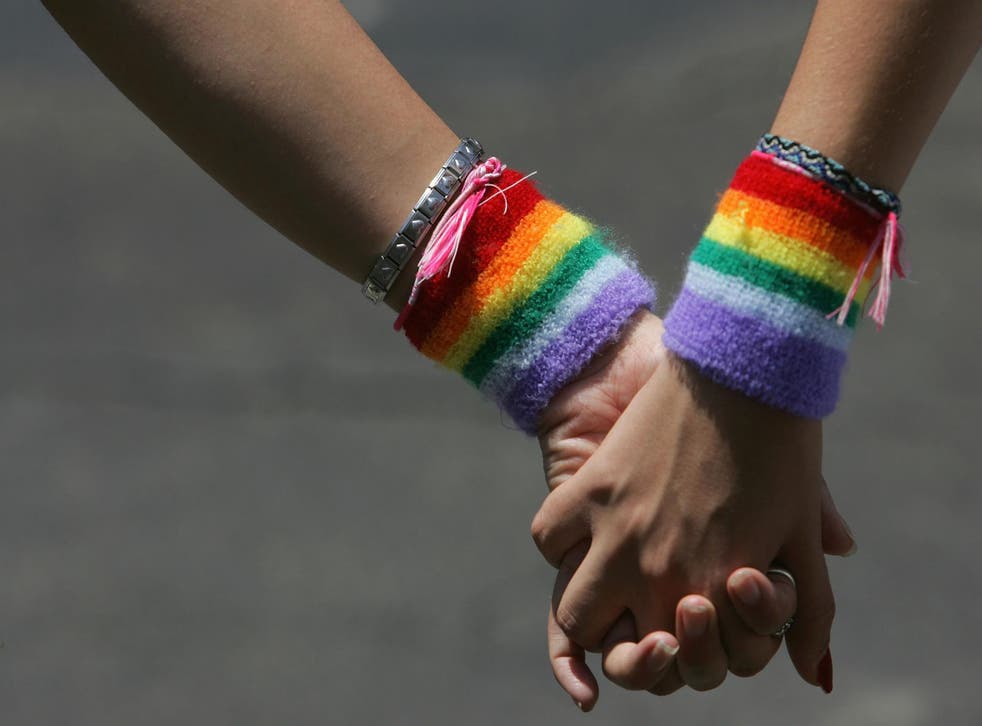 A leaflet distributed at an event in Dublin claims being gay gives you cancer and likens voting for same-sex marriage to voting for Sharia law.
A reporter for Her.ie, Grace O'Reilly, was given the leaflet at the Divine Mercy Conference on Saturday by a representative from the family campaigning group the Alliance for the Defence of the Family and Marriage (ADFAM).
Titled "Why Should I Vote Against Same-Sex "Marriage"?", the leaflet lists five reasons why readers should vote against same-sex marriage in a referendum to be held on 22 May.
"They will still contract cancers earlier in life. The average life expectancy in same-sex relationships is 60 years. Statistically they are, more than average, subject to alcoholism, illegal drug abuse, depression and suicide," it reads.
It claims that only a minority of gay couples would want to adopt children, but children adopted by such couples are subject to "8 times more harm, and are 50 times more likely to die of injuries inflicted on them."
It also likens a "yes" vote in the referendum to voting for sharia law.
"Voting for same-sex "marriage" is like voting for the Islamist law known as 'sharia law'. It is giving in to a very small minority. In this case the very small minority will dictate what marriage means. Persecution of Christians surely will follow, and it will become a crime to teach and preach Christian morality."
Taoiseach Enda Kenny announced his party, Fine Gael, will support the Marriage Equality Referendum last Thursday in an impassioned speech claiming a 'yes' vote would send out a message that Ireland is a "compassionate and tolerant nation".
Sinn Fein and Fianna Fail both announced last month they will support the referendum, although the Catholic Church in Ireland will campaign against the introduction of same-sex marriage.
The referendum was first announced in November 2013 following the recommendations of the Constitutional Convention, a body set up to examine legal reforms in multiple areas of Irish politics and society.
Same-sex couples have been able to enter into a civil partnership in the Republic of Ireland since January 2011.
Join our new commenting forum
Join thought-provoking conversations, follow other Independent readers and see their replies