Leap of faith: Russian Orthodox priests prepare for the front line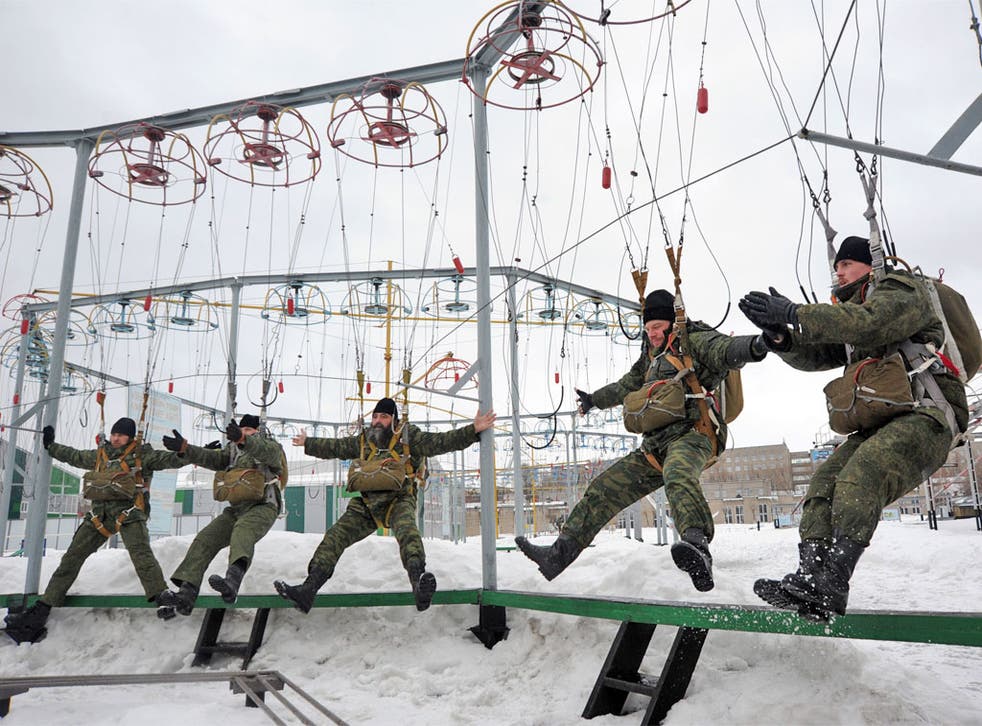 Russian Orthodox priests underwent parachute training near Moscow this week as part of the military's new initiative to airlift makeshift churches into war zones to allow troops to attend services on the front line.
The team of "flying priests", who are also former paratroopers, is undertaking an intensive week-long training course at Ryazan Higher Airborne School in preparation for parachuting into areas of conflict. The Russian Orthodox priests and self-assembly church, which features crucifixes, replica icons and bells required for services, will be dropped wherever Russian troops are stationed. The church, which will be assembled on the ground, also has its own power generator, air conditioning unit and mini-theatre.
Join our new commenting forum
Join thought-provoking conversations, follow other Independent readers and see their replies