Lithuania fears Russian invasion as Kremlin misinformation campaign aims to destabilise Baltics, say officials
Defence minister Raimundas Karoblis says the situation is 'terrifying' and that there is a 'danger to the territorial integrity' of his country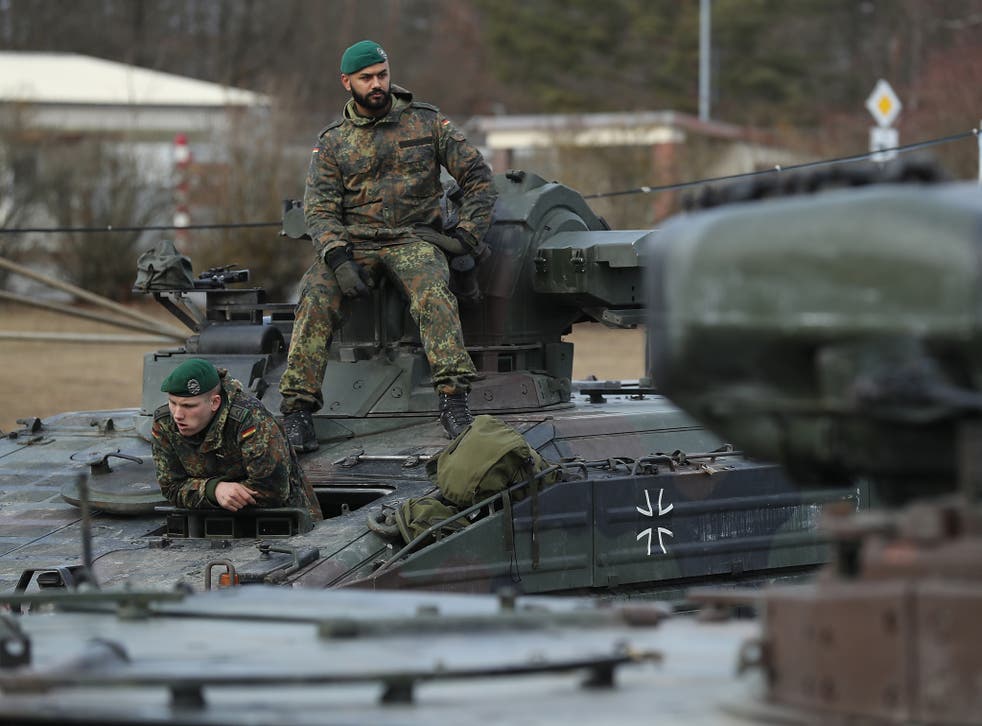 Russia has developed the capability to launch an attack on the Baltic states with as little as 24 hours' notice, limiting Nato's options to respond, according to Lithuania's intelligence service.
In its annual threat assessment, it noted that Russia had upgraded its military in the Kaliningrad region last year, reducing lead times for any attack and potentially preventing Nato reinforcements.
Su-30 fighter aircraft and missile systems deployed to region would allow ships to be targeted almost anywhere in the Baltic Sea, it said.
Lithuanian defence minister Raimundas Karoblis has also claimed that Russia is spreading historical propaganda by creating an alternative history, aiming to destabilise the region.
"They are saying our capital Vilnius should not belong to Lithuania because between the first and second world wars it was occupied by Poland. It's history of course, but Russia is using this pretext," he told the Guardian.
Describing the situation as "terrifying" he said his country feared the campaign to rewrite history, could be an attempt from Russia to justify a military operation to attack the country.
The misinformation campaign was being propagated through government news agencies and state TV but also from politicians in the lower house of the Russian parliament, he said.
There were parallels with Crimea's annexation from Ukraine by Russia in 2014, he said.
Russia's military build up in Kalingrad was "a signal to NATO to improve its decision speed," Mr Karoblis said in a separate interview with reporters at the launch of the threat assessment.
"Nato's reaction time is not as fast as we would like it to be," he said.
World news in pictures

Show all 50
Earlier this year, Germany sent more than 1,000 troops as well as tanks and armoured vehicles to Lithuania as part of a Nato mission to protect its eastern border with Russia.
Troops from Belgium, Croatia, France, Luxembourg, the Netherlands and Norway are also stationed in the country.
Four Dutch F-16 jets are aslo policing the Baltic air space and soldiers from Nato battle-groups led by the US, the UK and Canada are also deployed in Estonia, Latvia and Poland.
Register for free to continue reading
Registration is a free and easy way to support our truly independent journalism
By registering, you will also enjoy limited access to Premium articles, exclusive newsletters, commenting, and virtual events with our leading journalists
Already have an account? sign in
Register for free to continue reading
Registration is a free and easy way to support our truly independent journalism
By registering, you will also enjoy limited access to Premium articles, exclusive newsletters, commenting, and virtual events with our leading journalists
Already have an account? sign in
Join our new commenting forum
Join thought-provoking conversations, follow other Independent readers and see their replies