A lost generation: Europe's unemployed youths face years trapped in a downward spiral of poverty and exclusion
EU heads of state have put the issue at the top of their agenda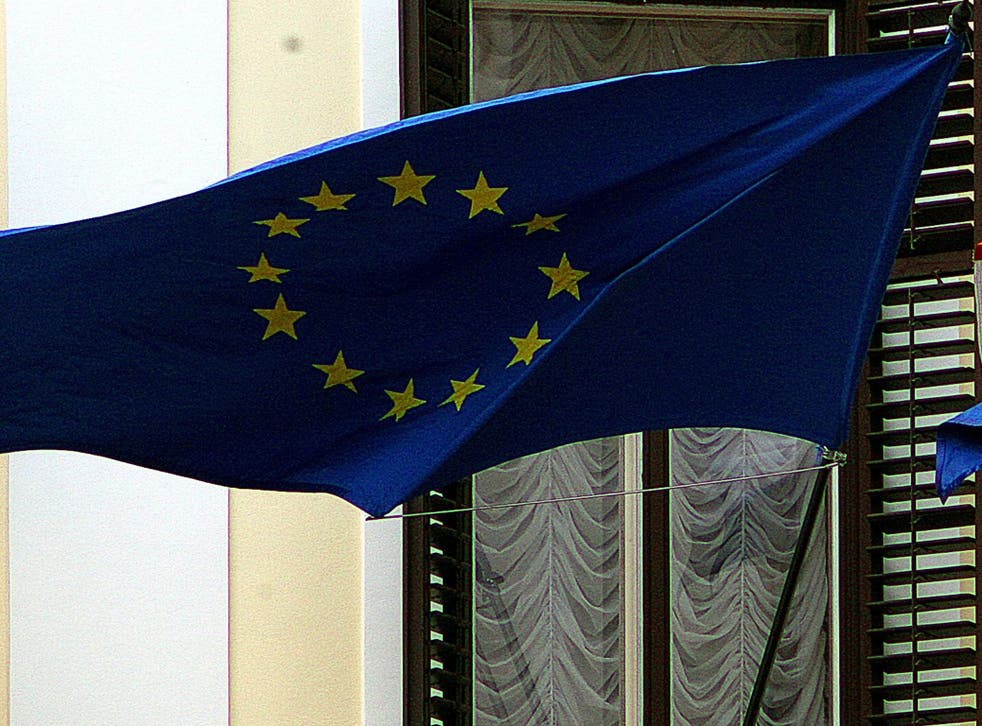 Each of Europe's 5.6 million unemployed youths has a different story to tell. Some are university educated and vastly over-qualified for the jobs they are seeking. Others left school early to cash in on the boom times, only to lose everything when the crash came.
Heads of state from the EU holding talks in Brussels today and tomorrow have put youth unemployment at the top of the agenda, as figures hit an all-time high. In April, nearly a quarter of people under 25 looking for work in the EU were unemployed. In Greece, it is more than 60 per cent; in Spain, 56 per cent.
Unless the bleak figures are reversed soon, experts warn of a "lost generation" trapped in a spiral of poverty and exclusion. This could lead to deepening social unrest, political extremism, and the possibility that policies meant to bind Europe through monetary union could tear it apart.
"A generation that is growing up unemployed, what will be its stance towards Europe, towards European solidarity?" asked Nils Muižnieks, Human Rights Commissioner for the Council of Europe, an independent rights watchdog. "I have a feeling this will not be the most Europe-orientated generation, and that's the price we will pay for neglecting this issue."
Overall 11 per cent of the EU workforce is unemployed, as the ongoing recession and austerity measures cause businesses to shut down. The young are hit hard, as retiring workers are not replaced and they are often the first to be laid off.
At the heart of the debate is what the EU leaders can actually achieve when the continent remains mired in recession. László Andor, the EU Commissioner for employment, social affairs and inclusion, said richer nations should help poorer ones recover. "There is clearly a need for more solidarity in the EU – the young generation needs and deserves it," he told The Independent ahead of the summit.
But the German Chancellor, Angela Merkel, made clear that she was not in favour of increasing funding. "The German government insists that the problems [of] Europe and the eurozone have to be tackled at the root and solved step by step," she told the German parliament.
An early draft of the conclusions from the summit calls for accelerating the implementation of a scheme to ensure young people have access to education or training within four months of losing a job or leaving school. It also advocates labour market reform and policies to help people to move country to find work. About €6bn from the next budget is also expected to be mobilised for schemes to tackle youth unemployment.
Previous pledges have come and gone, however, and unemployment figures continue to rise.
"We have to resolve the underlying financial crisis and return to sustainable growth," said Mr Andor. "Without this, all actions simply provide temporary relief."
While there are signs that some countries are edging towards recovery, growth figures across much of Europe continue to be disappointing.
Hopelessness takes hold, and there are already signs of what despair and alienation can bring. In Greece, neo-Nazi extremists have record support. The riots in Sweden earlier this year were partly blamed on miserable job prospects for the young. Independence movements are thriving, and many young people fed up with mainstream politics are turning to smaller protest parties.
"If there is a crisis, people may start to distrust their national leaders and turn to the EU for solutions. But, after a while, confidence in the EU may also decline," said Mr Andor. "We are in this second phase now. The response is partly about better communication, but more importantly the policies have to be more convincing too."
Many economists and social activists, however, feel it is the very policies being prescribed by the EU and International Monetary Fund to kick-start growth that are causing the pain.
"From the European Council we expect EU leaders to move beyond austerity and to stimulate new growth and jobs," said Patrick Itschert, deputy general secretary of the ETUC trade union. "European leaders need the political courage to recognise the mistakes made in recent years and correct their course."
***
After months of negotiations, officials from the European Parliament and European Union member states yesterday agreed a pared down budget for the next seven years. The $960bn budget for 2014-2020 marks the first spending cuts in the EU's history, and was hashed out at a summit in February, when David Cameron and others fought to slash spending. However the parliament refused to ratify the budget, arguing for more flexibility to increase spending if economies picked up, the ability to reallocate funds not spent, and a boost in funding to tackle unemployment.
Join our new commenting forum
Join thought-provoking conversations, follow other Independent readers and see their replies