MH17 victims: Students, Newcastle United fans and former BBC journalist among Malaysia Airlines passengers killed in crash
A nun and three young Australian children were among those killed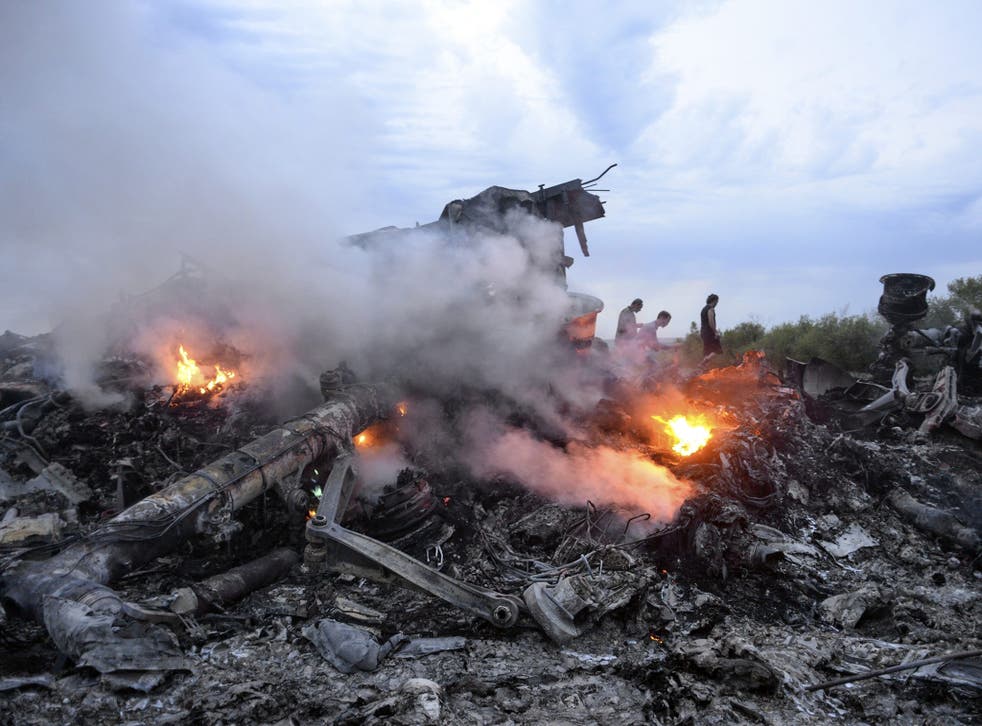 Two students, a former BBC journalist and two Newcastle United fans are believed to be among the 10 British passengers on board Malaysian Airlines flight MH17.
Tragic stories have been emerging of people who boarded the doomed flight, including an entire Indonesian family, a nun and three young children flying home with their grandfather.
All 298 passengers and crew died when the Boeing 777-200 crashed in eastern Ukraine after apparently being shot down as it passed over the war-torn country on Thursday.
Tributes on social media have been pouring in for Richard Mayne, a Leeds University student who took the flight from Amsterdam to Kuala Lumpur on his way to Australia.
The 20-year-old was in his second year studying maths and finance at the university and had previously studied at The Dixie Grammar School in Market Bosworth in Leicestershire, where it is believed he was originally from.
John Wood, Mr Mayne's former headteacher, confirmed his death and said everyone at the school was "devastated" by the loss of the former Deputy Head Boy.

"Richard was an extremely pleasant and thoughtful young man who gave his time generously for everyone," he added.

"Richard had a great thirst for life and he wanted to make the world a better place. It is tragic that his life has been cut short, especially under these circumstances - he had such a great future ahead of him.

"The thoughts of all of us at The Dixie Grammar School are with Richard's family and friends at this most difficult time; he will be sorely missed."
Writing on Facebook, one friend said: "Words fail me, why do the worst possible things happen to the nicest most kind caring people. Richard Mayne you re an inspiration and will be much loved forever and always xx"
Another wrote: "Richard was a fantastic, friendly, inspirational and very much loved student at The Dixie, words cannot express my sadness.
"The world is missing a very special young man, my thoughts go out to his family and all who will miss him so much."
Another student, Ben Pocock, was also heading to Australia on the plane to begin a professional placement and study at the University of Western Australia.
A spokesman at Loughborough University said Mr Pocock, from Bristol, had just completed the second year of his international business degree and was an "excellent student" on course for a first.
"He was also a fine athlete, who played on the university athletic union's Ultimate Frisbee team and won their Player of the Year honour," she added.
"We are in contact with Ben's family and are offering them all the support we can. We are also providing support for the university's staff and students.
"Our thoughts and sincere condolences are with Ben's family and friends, and with all those who have lost family and friends in the crash."
Glenn Thomas, 49, was a media officer at the World Health Organisation (WHO) and was on his way to Australia with a delegation of scientists and activists attending an international Aids conference in Melbourne.
Fadela Chaib, a fellow WHO spokesman said: "I can confirm [Mr Thomas] was on the flight travelling to Australia to attend the Aids conference in Australia.
"For the time being we would like to give his family time to grieve. We have lost a wonderful person and a great professional. Our hearts are broken. We are all in shock."
Mr Thomas, a former BBC journalist, was reportedly from Blackpool and had recently celebrated his birthday.
On Twitter, Timothy O'Leary, a communications team leader at the WHO's Western Pacific office, wrote: "I grieve for my friend and former WHO colleague Glenn Thomas who died in the missile attack on MH17 over Ukraine."
BBC TV news editor Rachel Kennedy wrote: "Horrified to discover lovely Glenn Thomas on MH17. Always a smiling face, will be hugely missed."
Two Newcastle United fans travelling to see their team play in New Zealand were also feared to be among the victims of the tragedy.
The fans' website NUFC.com reported that John Alder, in his 60s, and Liam Sweeney, 28, planned to watch their team play in a pre-season tour.
A tribute on the website said: "Both were well known to away followers, particularly John, whose usual match day attire led to the affectionate nickname of 'The Undertaker'.
"Both were in attendance at Oldham on Tuesday, doing what they loved. Our thoughts are with their friends, families and the many fans who knew them by sight.
"Watching Newcastle will never be the same again."
There has been no official confirmation that the men were among the British passengers on board.
Malaysia Airlines released a list of passengers' nationalities, including 189 Dutch, 27 Australians, 12 from Indonesians, 10 Britons, four Belgians, four Germans, three Filipinos, one Canadian and one from New Zealander.
Few names have so far been confirmed but Malaysian media released what appears to be a list with details of the 15 Malaysian crew members.
The eight women and seven men were aged between 26 and 53.
Sanjid Singh, an air steward, was only on the doomed jet because he agreed to a rota swap, the Malaysian Insider reported.
The paper said that in a "bizarre twist of fate" Mr Singh's wife, also an air steward, escaped death on flight MH370 131 days ago because she too organised a shift change.
"We are heartbroken because he was our only son. What to do? What has happened, has happened," his father, Jijar Singh, said.
A nun from Sydney, Sister Philomene Tiernan, was also on the flight on her way home from a holiday in France.
She had worked for 30 years as a teacher and director of an exclusive Catholic school in Sydney, Kincoppal-Rose Bay.
"I feel like since we are all away from our parents she seemed like a grandma that everyone just loved," a year 10 student told the Australian Associated Press.
Names of some of the 80 children on board have been released, including three young siblings from Perth in Australia.
Mo, Evie and Otis Maslin, aged 12, 10 and 8, were seen off by their parents in Amsterdam before boarding the flight with their grandfather, Melbourne's Herald Sun reported.
Additional reporting by PA
Join our new commenting forum
Join thought-provoking conversations, follow other Independent readers and see their replies