Malaysia Airlines flight MH17: Conspiracy theories start to circulate about crash
The Illuminati and New World Order are among those blamed for disaster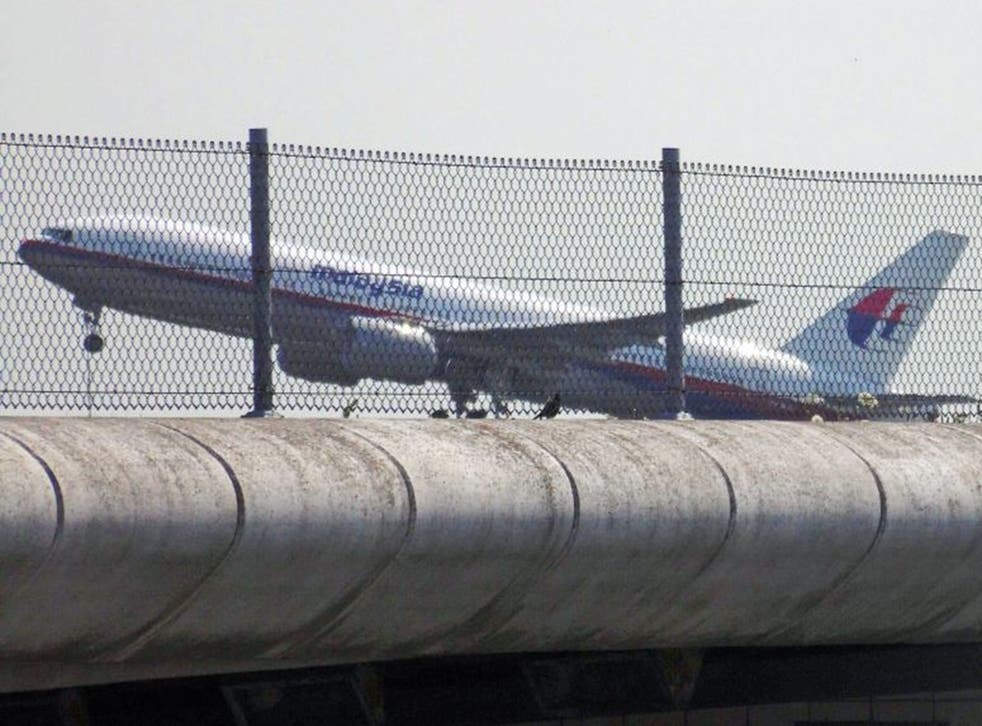 As the Ukrainian military and separatist rebels continue to deny shooting down Malaysia Airlines flight MH17, people have been offering their own theories about the tragedy.
One prominent accusation is that Russia attempted to start "World War III" by ordering rebels in Ukraine to fire at the plane.
A pundit on Before It's News claimed the tragedy was "clearly" an attempted false flag to launch a new global war by the "New World Order" (NWO).
The post read: "The occult/illuminati connection to this plane crash are laid out in the video below and are absolutely stunning as the NWO attempts to start WW3 as their grip on power falls apart as the US dollar dies and on the same day TWA Flight 800 was shot down in 1996."
Others believe the Ukrainian government was behind the attack but had aimed to kill Putin, believing the passenger aircraft was his personal jet.
The Rothschild family and unspecified shadowy world leaders have also been accused of wanting to assassinate the Russian President.
Russia Today had used a report from the Interfax News Agency saying the Russian President was flying the same path over Ukraine at a similar time on his return from Brazil.
But the website later said the unnamed sources in the report had been contradicted by other news outlets, saying Mr Putin had not recently flown over Ukraine.
The prevalence of the symbolic number seven has not gone unnoticed, with people using it as evidence of Illuminati involvement.
According to an aviation official quoted by a New York Times journalist, Malaysia Airlines Flight MH17, a Boeing 777, made its first flight on July 17, 1997, 17 years ago to the day.
And on top of that, July is the seventh month of 2014, a year which has numbers adding up to seven.
According to a writer on the Illuminati Watcher conspiracy website, the MH370 disappearance "must've been aliens" but MH17 was more likely to be the Illuminati.
"I followed the previous Malaysia Airlines Flight MH370 (exhaustively) and concluded that it must've been aliens; one of the first conspiracy theories to surface, and until we hear otherwise I'm sticking with it," the article said.
"In that MH370 conspiracy theories post I referenced the fact that the alleged Illuminati might have been involved due to the number 777 being tied in. You'll notice that this MH17 was also a Boeing 777."
Many of the theories were sparked by the incident's proximity to the disappearance of Malaysia Airlines Flight MH370 in March, which has still not been found.
The carrier was hit by another disaster in December 1977, when Malaysia Airlines flight MH653 crashed in Malaysia, killing all 100 passengers and crew on board.
The crew reported a hijacker on board minutes before it crashed but the person's motive or what happened on board was never revealed.
Join our new commenting forum
Join thought-provoking conversations, follow other Independent readers and see their replies