McDonald's frozen out of Russia over 'health' risks
Critics have questioned why investigations have come after the relationship between the US and Russia soured over the crisis in Ukraine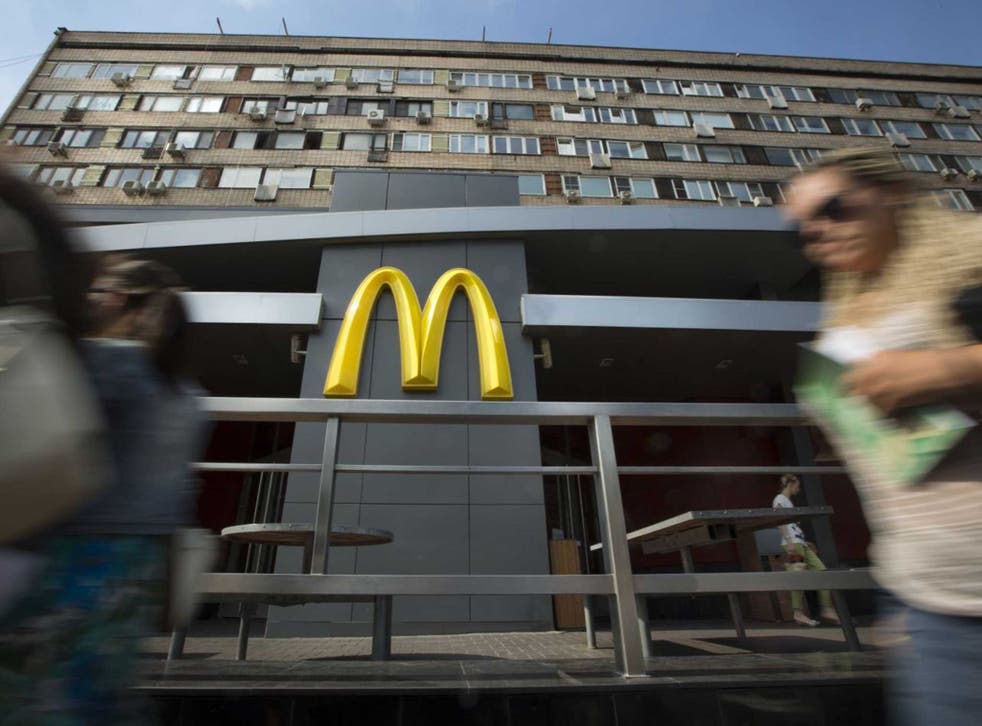 The arrival of McDonald's symbolised the end of the Cold War for many Muscovites. But it now faces being frozen out of Russia after the fast-food firm revealed more than 100 of its restaurants are in danger of being closed by the government.
The company has already had to shut 12 of its outlets after the authorities cited health-code violations, including its flagship store on Pushkin Square which drew queues around the block when it opened in 1991. The announcement that Russia's consumer safety agency is investigating almost a quarter of the firm's 440 Russian outlets was made on the McDonald's corporate website. "We are studying the essence of the complaints to decide what steps to take to ensure the swift reopening of our restaurants to visitors," it said.
While the Russian authorities maintain that the findings of "microbiology tests, sanitary and chemical tests" are the cause of the closures, critics have questioned why the investigations have come after the relationship between the US and Russia soured over the crisis in Ukraine.
The Russian government has a history of using health-code violations for political ends. Wine imports were banned from Georgia following the breakdown of relations between the two countries, and dairy products from Belarus were targeted when the traditionally pliant country appeared to be edging westward.
Already this month, four McDonald's outlets have been ordered shut in Moscow and its surrounding region, four in Krasnodar and one in both Yekaterinburg and Stavropol. Two were also instructed to close in Sochi, despite McDonald's being one of the main sponsors of the 2014 Winter Games.
The US and European Union have imposed travel bans and sanctions against Russian companies and officials since President Putin annexed Crimea earlier this year. In response, some £5.7 bn of food imports to Russia from Western countries have been banned.
"It's Russian retaliation," said analyst Yulia Bushueva. "McDonald's is a prominent symbol of the US. It is a meaningful target. I don't recall McDonald's having consumer-safety problems of such a scale in more than two decades of presence in Russia."
Join our new commenting forum
Join thought-provoking conversations, follow other Independent readers and see their replies