Mediterranean migrant crisis: Mayor of Palermo says EU 'will be held responsible for genocide,' as latest survivors finally reach Sicily
Leoluca Orlando has watched thousands of migrants arrive in his city in the last year and fears that this will not be the last disaster he witnesses
Lizzie Dearden
Thursday 06 August 2015 19:21 Comments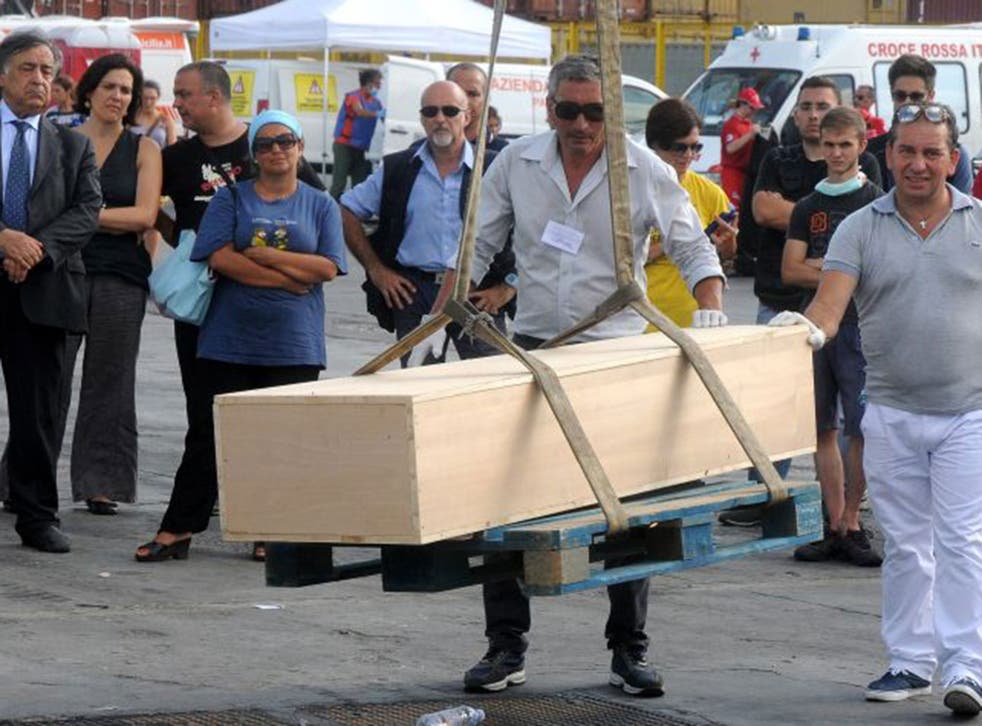 Palermo's mayor was amongst crowds gathered in the Sicilian port to watch the arrival of hundreds of survivors from the latest boat tragedy in the Mediterranean.
Leoluca Orlando has watched thousands of migrants arrive in his city in the last year and fears that this will not be the last disaster he witnesses.
He puts the blame for the tragedy and all others in the Mediterranean squarely on the shoulders of the European governments failing to provide safe passage for the people fleeing war and persecution to reach their shores.
"In the future, the European Union will be held responsible for this genocide, exactly like we held Nazi fascism responsible for genocide 70 years ago," he said as the undertakers prepared to remove bodies from the ship in the background.
"From Palermo comes a message - you should be ashamed. After Calais, the UK has changed it's mind. Until now, they said 'it's not our problem'.
"The problem is not just for British people. It's not possible to stop human mobility in the world and if you try to stop it with violence, we are responsible for genocide. Each form of prohibition produces violence and organised crime.
"I think Britain is as responsible as other European countries for this genocide and when history records it, I wish to be able to say I was not complicit."
Mr Orlando said some of the families he had met had paid up to $4,000 for journeys of suffering and death.
"For that they could have brought a plane ticket to Hamburg, to Rome," he added. "But we force all of them to live in this illegal condition, to go through Libya and risk their lives in the sea."
Register for free to continue reading
Registration is a free and easy way to support our truly independent journalism
By registering, you will also enjoy limited access to Premium articles, exclusive newsletters, commenting, and virtual events with our leading journalists
Already have an account? sign in
Join our new commenting forum
Join thought-provoking conversations, follow other Independent readers and see their replies