Mediterranean migrant crisis: Northern Italian states refuse to take migrants as thousands pour in to the south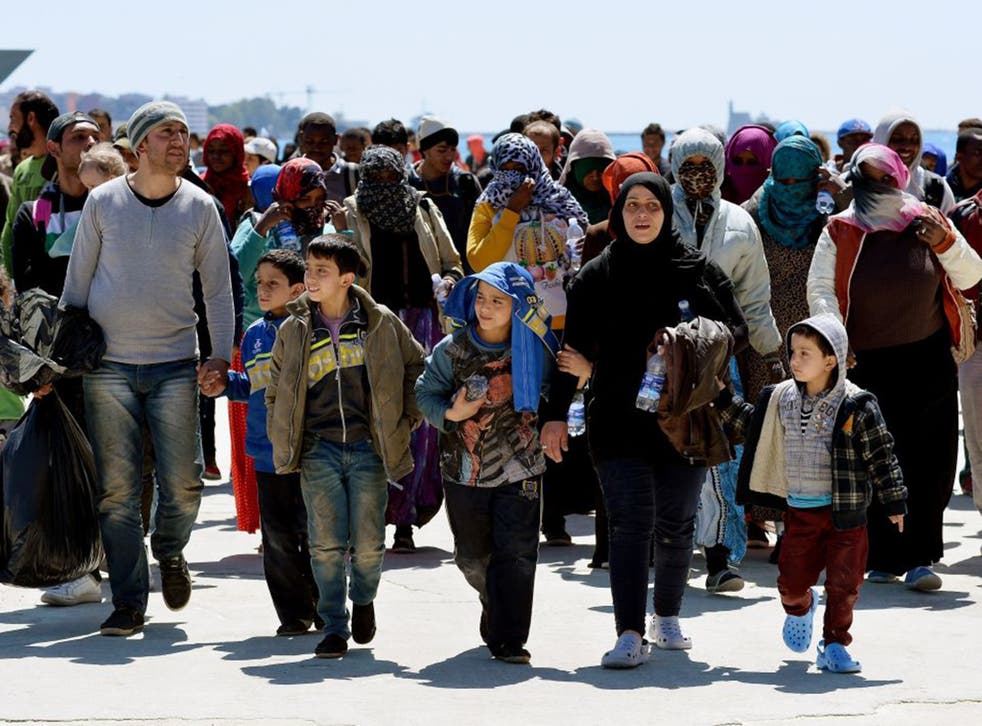 The arrival of thousands more migrants in southern Italy at the weekend has reignited the row between Rome and the northern regions, with one centre-right leader saying the migrant crisis was "a bomb ready to explode".
More than 5,800 migrants were saved from the Mediterranean at the weekend, including 1,200 people rescued by the Royal Navy off the coast of Libya.
But with Italy's interior ministry indicating that many of the new arrivals would be sent to northern regions such as Lombardy, Veneto and Piedmonte, and press reports that coaches were being readied to transfer over 3,000 migrants, right-wing politicians reacted angrily.
Roberto Maroni, the governor of Italy's most populous region, Lombardy, and a senior figure in the anti-immigration Northern League, has threatened to withhold funds from municipalities in his region that accepted more migrants from Sicily.
Piero Fassino, the left-wing mayor of Turin, in neighbouring Piedmonte, said such action would be illegal.
Mr Maroni was backed, however, by Luca Zaia, the Northern League governor of Veneto, who said that his region was unable to house more migrants. Veneto was, he said, "like a bomb ready to explode". The centre-right governor of Liguria, Giovanni Toti, also said his region would not take any more refugees.
The Prime Minister, Matteo Renzi, hit back at Mr Maroni, saying it was no good for Italy to call on the rest of Europe to help it bear the burden of the migrant crisis when parts of Italy were acting so selfishly.
Migrants mingle with holidaymakers in Kos

Show all 14
"Enough posturing, I'd call on everyone, including northern governors, to rediscover a bit of common sense," he said. Mr Renzi had said in a TV interview on Sunday that he considered the EU's response to the migrant crisis "largely insufficient".
More than 50,000 migrants fleeing poverty and war in Africa and the Middle East have arrived in Italy by boat since the start of the year. Around 20,000 asylum-seekers are due to be resettled in other EU nations.
Corriere Della Sera reported that the interior ministry was ready to start using army barracks to house the arrivals.
Meanwhile, a United Nations report has warned that Eritrea's government may have committed crimes against humanity. "It is not law that rules Eritreans – but fear," said the report, which detailed extrajudicial killings, sexual slavery and enforced labour.
The situation has prompted hundreds of thousands of people to flee the country, according to UN investigators. Eritrean military conscription for 18-year-olds is thought to have added to the exodus.
Join our new commenting forum
Join thought-provoking conversations, follow other Independent readers and see their replies