Meet Thea, Norway's 12-year-old child bride
The blog was created by international aid organisation Plan to draw attention to the issue of child marriage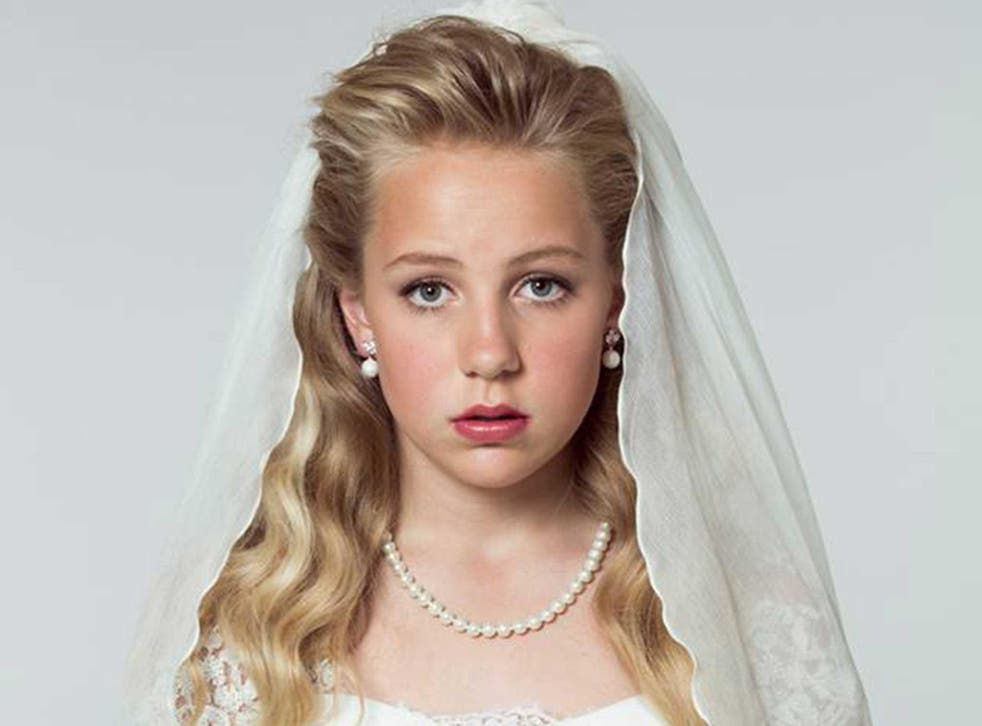 A Norwegian campaign highlighting the issue of child marriage has gained global attention after a blog seemingly written by a child bride-to-be went viral.
The blog, apparently written by 12-year-old girl 'Thea', charts her thoughts and feelings towards her impending marriage to 37-year-old Geir.
However, the blog was carefully created by Plan, an international aid organisation working on strengthening the girls' rights, to bring home the issue of child brides.
Plan's country director Olaf Thommessen spoke to The Independent about the campaign, expressing how important it was to draw attention to a problem faced by thousands of girls every day.
"We really wanted to bring home the issue and by creating a shock factor, we think we have really got peoples' attention," he said.
"We have all kinds of people engaging, people who are not usually motivated or involved in these kinds of things – the response has been immense."
'Thea' introduces the blog by writing: "My name is Thea and I'm 12 years old and in about one month I will marry," before going on to describe how she is preparing for her nuptials on 11 October, coincidentally the UN's International Day of the Girl Child.
This year, the UN has pledged to focus the day on child brides, with UN Secretary-General Ban Ki-Moon urging governments, communities and families to "let girls be girls" and grow up safely.
Featuring images of 'Thea' in traditional settings the blog, which has already received more than half a million views, touches upon aspects of her future marriage she is concerned about – such as sex and children.
In one post, the 12-year-old describes how her mother is annoyed at her after she misbehaves, writing: "Think she want me to get my own children soon", and expressing her fear towards the expectation of sex.
An estimated 39,000 child brides are married every day. In countries such as Niger or Bangladesh more than 60 per cent of girls will be married before their eighteenth birthday, dramatically affecting their health and opportunities.
Statistics compiled by the UN estimate if present trends of child marriage continue, the number of girls married before their eighteenth birthday could climb towards 150 million in the next decade.
Readers can get involved in the campaign by interacting on social media, signing a petition and becoming a sponsor girl, pledging to financially support a girl who faces child marriage.
Mr Thommessen also explained how Plan used a Swedish girl to play 'Thea', as they were unsure about how long the blog would remain a secret. The family have been very involved with the campaign, and now the secret is out, he says they are following its development closely.
Join our new commenting forum
Join thought-provoking conversations, follow other Independent readers and see their replies