Migrants clinging to a floating barrel rescued from Mediterranean Sea by Italian helicopter - video
1,700 migrants have been picked by the Italian navy between August 10 and 11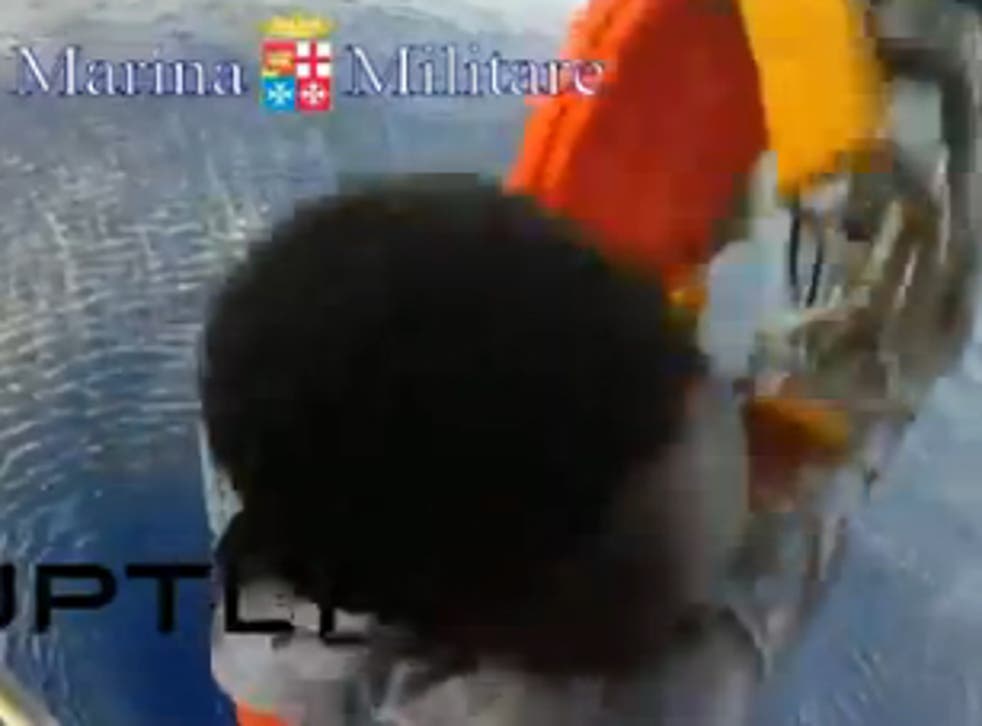 Video from the Italian Navy shows the moment two migrants were winched into a helicopter after clinging to a floating barrel in the Strait of Sicily after their boat capsized.
The man was one of 1,700 migrants picked by the country's navy between August 10 and 11.
The two migrants found clinging to the barrel were spotted after an Italian navy helicopter spotted a rubber boat deflating and dropped life rafts to help migrants on board. The boat sank soon after, and the Italian naval ship Mimbelli later arrived and saved the lives of 52 migrants.
Rescuers were told by the migrants that there were 100 people on board, so there were still roughly 50 more people that were unaccounted for; two of those were the migrants found holding onto the barrel.
The survivors were being taken to the Italian island of Lampedusa.
According to the International Organisation for Migration, over 2,000 migrants have now died in attempting to cross the Mediterranean Sea to Europe in 2015. The number of migrant deaths for the whole of 2014 was 3,279 who died in 2014.
Footage courtesy of Marina Militare. Additional reporting by Reuters.
Join our new commenting forum
Join thought-provoking conversations, follow other Independent readers and see their replies