Migrants crossing the Mediterranean: Pope Francis joins calls for EU action on boat refugees
The death rate has risen 50 fold since Italy's Mare Nostrum policy was replaced by a more limited operation within 30 miles of the coast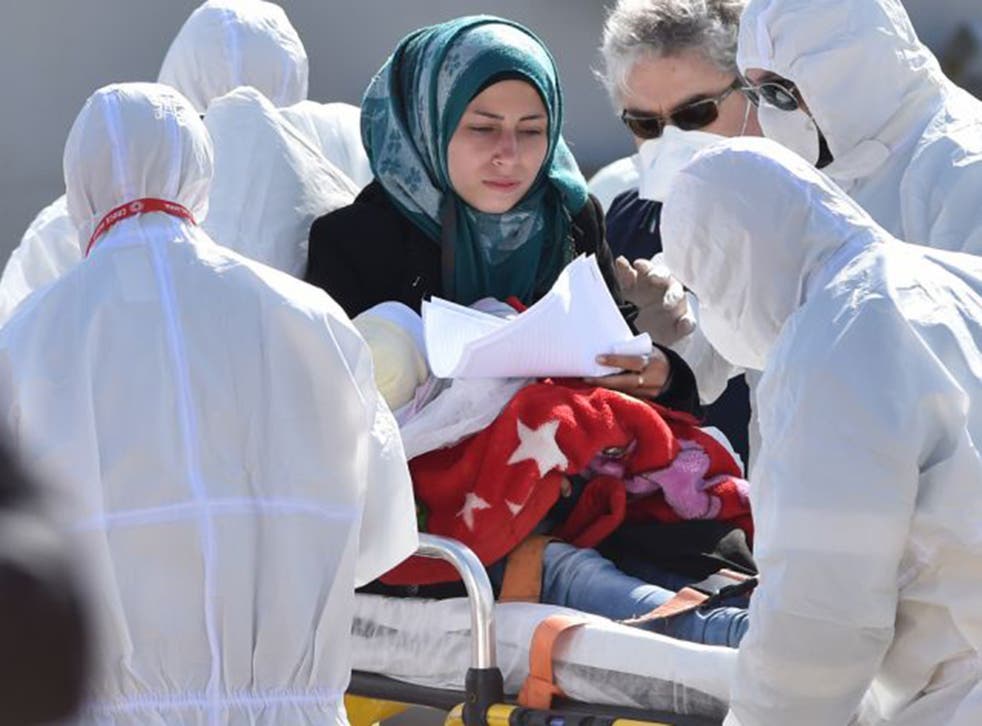 The Pope has weighed into the row over refugees fleeing across the Mediterranean, appealing to the European Union to do more to help migrants after the deaths of 400 people, many of them children.
Pope Francis called for "much broader involvement" from European countries after humanitarian organisations warned that the ending of Italy's "Mare Nostrum" search-and-rescue missions six months ago had made the problem far worse.
In Britain Yvette Cooper, the shadow Home Secretary, said that a Labour government would push for a properly funded EU rescue operation, as well as stronger action on tackling traffickers who entice migrants fleeing war in the Middle East on to unseaworthy boats.
Speaking in Rome alongside Sergio Mattarella, Italy's President, the Pope said: "I express my gratitude for the commitment that Italy is making to welcome the many migrants who, risking their lives, ask to be taken in. It's evident that the proportions of the phenomenon require much broader involvement. We must never tire of appealing for a more extensive commitment on the European and international level."
Nearly 200,000 people have been rescued at sea by Italy since the start of 2014. The number of deaths of refugees in Mediterranean crossings has risen 50 times since Mare Nostrum, a broad search and rescue operation in international waters, was replaced by a more limited operation within 30 miles of the Italian coast.
After Italy announced it was ending Mare Nostrum last autumn, the British government said it would not support any EU search-and-rescue operations because these would only "encourage" more migrants to attempt to cross. Yet Save the Children, which has launched a petition to resume the rescues, points to the dramatic surge in numbers so far this month with 12,342 migrants arriving, up from 2,283 in the whole of March.
Ms Cooper said: "Following the cancellation of Mare Nostrum and the UK government's decision to not support search and rescue operations, we have warned about the consequences of pared-back operations."
A coalition source said there was no change in the position on Mare Nostrum. The European Commission will meet on 27 May to adopt a new agenda for migration.
Save the Children said: "The position of the next UK government could tip the balance in EU talks and help scale up rescue missions. We are calling on all political leaders to say where the stand: do they want to restart the rescue and stop children drowning?"
Join our new commenting forum
Join thought-provoking conversations, follow other Independent readers and see their replies