Moscow hopes EU criticism will push Ukraine back into its orbit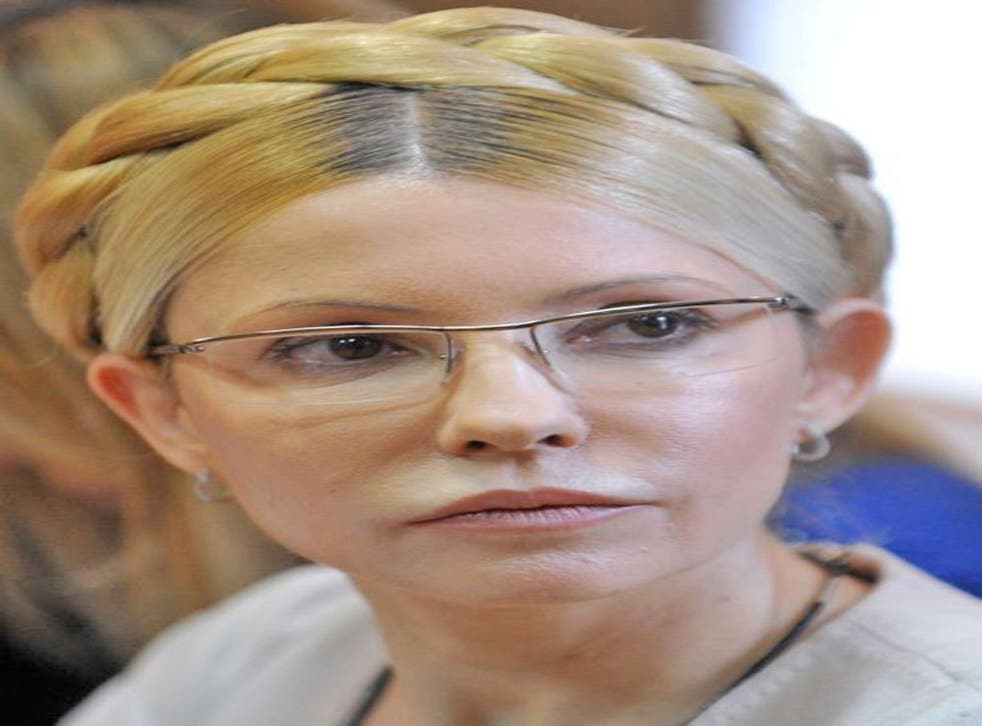 Russia is hoping that anger at Ukraine in European capitals will push the country back into Moscow's orbit, and is pressuring Kiev to sign up to a Moscow-led customs union as an alternative to closer integration with the EU.
European leaders told Ukraine's President Viktor Yanukovych at the weekend that he can forget about his goal of increased cooperation with the EU while former Prime Minister Yulia Tymoshenko remains in jail.
Mr Yanukovych used a speech at a discussion forum in the Crimean resort of Yalta to reiterate that Ukraine is determined to integrate further with Europe, but was told in no uncertain terms that the door is closed until the country reforms.
The main talking point is the jailing last year of Ms Tymoshenko, who was sentenced to seven years for abusing her authority as Prime Minister during gas negotiations with Russia, under a legal statute that European nations say should not exist.
Critics say the charges were politically motivated and that Mr Yanukovych himself took the decision to jail his political rival. "He made the wrong decision, he has to acknowledge it, release Yulia and solve all of this mess," said Arseny Yatsenyuk, the country's former foreign minister.
However, instead of reversing the verdict, Ukrainian authorities say they are preparing new charges against Ms Tymoshenko and there could be a second trial.
"You have no idea how much this case is damaging the image of Ukraine in Europe," Mario David, a Portuguese MEP, told Ukrainian ministers. "If we have no common values, then you can forget about the association agreement."
Ukraine and the EU have signed a document that paves the way for Ukraine's eventual entry into the union, but the EU has made it clear that it will not be ratified in the current political climate. Despite the EU's woes, Mr Yanukovych has said that the country wants further integration, but now that Europe is pressuring Kiev, Russia is using the opportunity to state a case for Ukraine to return to Moscow's orbit.
Russian officials, also in Yalta for the weekend's discussion forum, are pushing Ukraine's leaders to join a newly formed Customs Union between Russia, Belarus and Kazakhstan. Andrei Kostin, head of Russia's VTB bank and close to President Vladimir Putin, said that Russia would not impose any preconditions on Ukraine. He accused Europe, in making demands for reform, of offering an "arranged marriage" to Ukrainians, whereas Russia offered the country "real love" with no conditions.
Continuing the metaphor, Ukraine's Deputy Prime Minister Valery Khoroshovsky shot back that relations between Moscow and Kiev had "started with a bit of flirting and then turned into hardcore pornography." Despite the fact that Mr Yanukovych was once considered Moscow's stooge, there is a wariness of the big neighbour to the East, which has driven him to seek closer ties with Europe.
However, the case of Ms Tymoshenko has ruined the relationship. Carl Bildt, the Swedish Foreign Minister, told The Independent that during a meeting with Mr Yanukovych on Friday, he impressed upon the Ukrainian President that Europe wants to see free and fair elections before the Accession Agreement is ratified. "The Yulia situation is really just the tip of the iceberg, and there is real concern about rule of law and the politicisation of courts."
Parliamentary elections are due next month, when Mr Yanukovych's Party of Regions will come up against Ms Tymoshenko's party, and several smaller opposition parties, including one run by the champion boxer Vitaly Klitschko, and one that features the former Chelsea footballer Andrei Shevchenko. Mr Yanukovych says European observers have been invited to monitor the vote and insists that the elections will be free and fair, but critics say this is impossible while Ms Tymoshenko remains in jail.
Join our new commenting forum
Join thought-provoking conversations, follow other Independent readers and see their replies