Russian woman holding severed head of child outside Moscow metro station detained by police
In the video, she can be heard shouting 'I am a terrorist'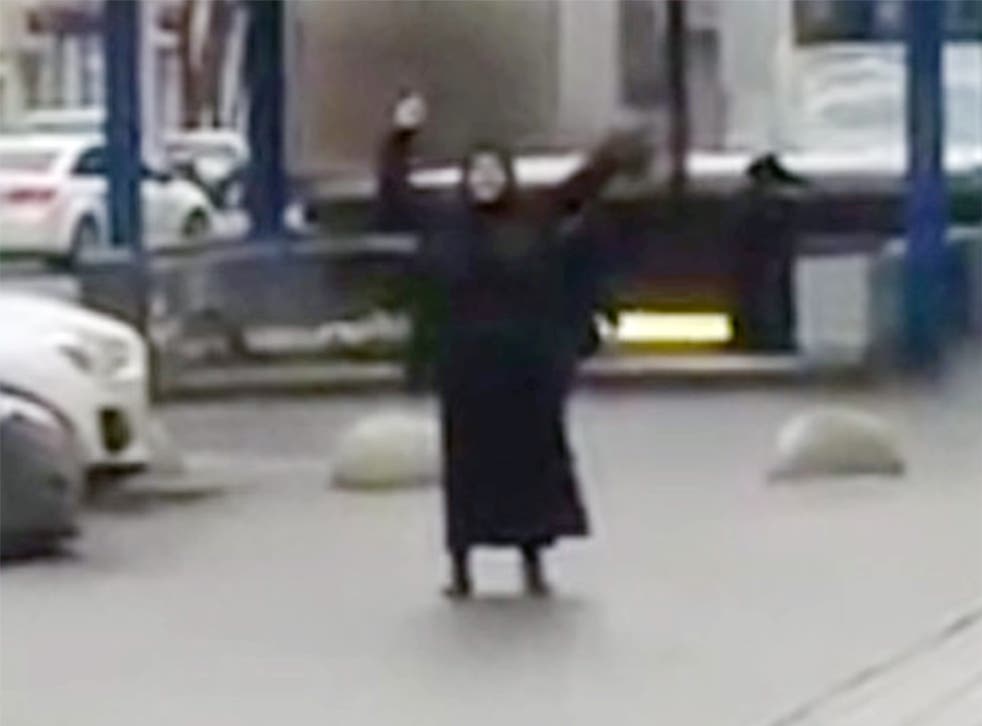 A woman has been arrested and charged with murder after she brandished a child's severed head outside a metro station in Moscow.
The woman is thought to have been babysitting the child before killing her and setting the apartment on fire.
She was filmed walking around and shouting "I am a terrorist" and "I am your death" outside the Oktyabrskoye Pole metro station.
Local media reports she took the severed head from her bag when she was stopped by a police officer.
Russian reporter Polina Nikolskaya told Reuters: "I was on my way to the metro station from home. She was standing near the metro entrance and caught my attention because she was screaming Allahu Akbar.
"I saw that she had a bloodied head in her arms but I thought it was not real. People in the crowd said it was real."
Gyulchekhra Bobokulova behind bars

Show all 10
Earlier on Monday, police found a headless child's body in an apartment after a fire.
The suspect has been named as Gyulchekhra Bobokulova, 39, from Uzbekistan, according to LifeNews.
The Moscow Investigative Committee released a statement saying they believed the head belonged to a four-year-old girl the woman had been babysitting.
The suspect is believed to have waited until the parents and an older child left the apartment before killing the girl and removing her head. She then set the apartment on fire.
She is now undergoing psychiatric testing to see if she was mentally sound and understood the significance of the crime they say she committed.
Register for free to continue reading
Registration is a free and easy way to support our truly independent journalism
By registering, you will also enjoy limited access to Premium articles, exclusive newsletters, commenting, and virtual events with our leading journalists
Already have an account? sign in
Register for free to continue reading
Registration is a free and easy way to support our truly independent journalism
By registering, you will also enjoy limited access to Premium articles, exclusive newsletters, commenting, and virtual events with our leading journalists
Already have an account? sign in
Join our new commenting forum
Join thought-provoking conversations, follow other Independent readers and see their replies