Mother saw her daughter, seven, being shot in head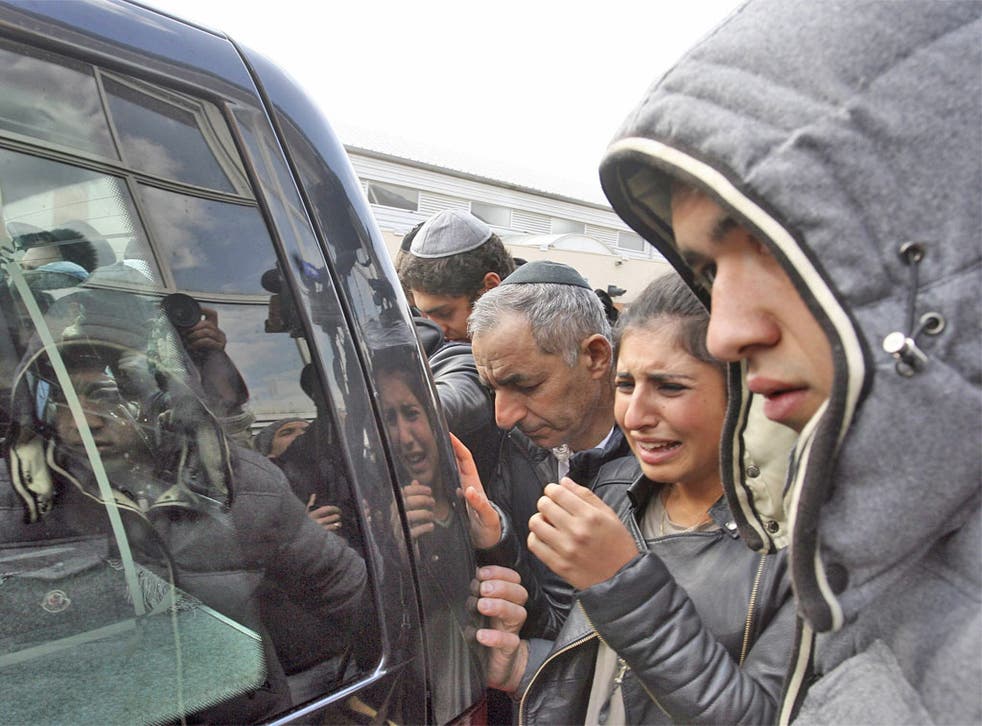 No one paid much attention to the man in the motorcycle helmet stepping off the high-powered scooter in the Rue Jules-Dalou. Witnesses said later that he had "appeared from nowhere".
At 8.05am on Monday, a cool, misty morning in Toulouse, the man approached a group of children and one adult standing outside the high, white fence and green gate of the Lycée Ozar Hatorah. They were waiting, as usual, on the steeply sloping, leafy street in the north Toulouse suburbs, for a mini-bus which took younger children to a Jewish primary school near by.
The man pulled a pistol from his coat, pointed it at the head of Jonathan Sandler, 30, a rabbi and teacher at the Jewish lycée, and fired. The gunman then shot Mr Sandler's sons, Arieh, five, and Gabriel, four, at point-blank range.
A seven-year-old girl, Myriam Monsonego, daughter of the lycée director, fled into the courtyard of the school. In a brutal scene captured on security cameras, the gunman chased the girl, caught her by the hair and shot her in the head. Her mother, who had just emerged from the school, saw her daughter's murder. After changing pistols, the gunman is seen on camera stooping to fire another shot into one of his tiny victims. After firing 15 shots and wounding a 17-year-old boy, he calmly rode away.
A witness told police she was convinced he was a "white man" because he had lifted his helmet visor and she had seen "cold, green eyes". This report is being treated with caution by investigators. Security cameras confirm two facts, however. The scooter used by the gunman was a high-powered, white Yamaha T-MAX 500, stolen in Toulouse on 6 March. The same bike was used in the murder of three soldiers of North African origin in Toulouse and Montauban, the previous week. Some of the cartridges found outside the Jewish lycée came from the same ex-US army 11.43-calibre pistol used in the previous murders. The rest came from a more modern 9mm pistol.
The cameras confirmed eye-witness reports that the killer had a miniature film camera draped around his neck.
Mr Sandler, a much-loved teacher and former pupil at the school, died instantly. So did his older son, Gabriel. Arieh died in hospital. Myriam was dead when her mother reached her. The Sandler family, who also have a daughter, had recently returned to France from Israel. All four bodies were flown to Israel last night for burial.
Join our new commenting forum
Join thought-provoking conversations, follow other Independent readers and see their replies