Munich police warn of 'imminent' terrorist attack and evacuate two train stations
Munich police say on social media that according to 'serious information, there will be an attack tonight'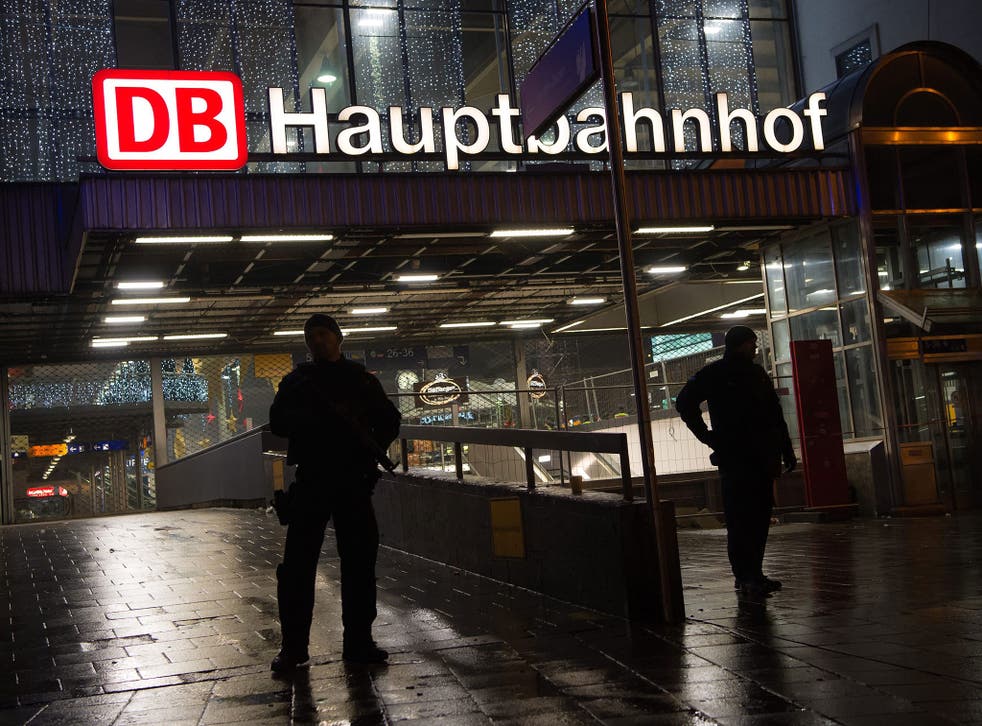 Police in Munich warned of a "serious, imminent threat" by Islamic State group suicide bombers wanting to commit a terror attack in the city on New Year's Eve and asked people to stay away from the city's central train station and a second train station in the city's Pasing neighborhood.
Munich police said on social media that according to "serious information, there will be an attack tonight".
The police tweeted to say the city's main station and Pasing station had been evacuated, and trains would no longer be stopping there.
They added, in German: "Despite the serious situation we will not let ourselves be taken. A Happy New Year to all! And be careful!"
Later, Bavaria's Interior Minister Joachim Herrmann told reporters at Munich's police headquarters authorities had received information that the terror group Islamic State was behind the threat.
Munich police president Hubertus Andrae said German authorities had been tipped off by a foreign intelligence service that IS was planning attacks with five to seven suicide bombers, the German news agency dpa reported. Andrae said so far there hadn't been any arrests.
Munich police also tweeted to say they had brought in forces from other regions to support them, alongside special forces.
The police Twitter feed advised the public to avoid crowds, public transportation and train stations.
The warning came shortly before the city celebrated the start of the new year.
Cities across Europe have been on a heightened state of alert over the New Year period.
Brussels New Year's Eve fireworks celebrations were cancelled Wednesday, over fears of a terrorist attack.
Additional reporting by agencies
Join our new commenting forum
Join thought-provoking conversations, follow other Independent readers and see their replies