Muslim schoolboys told to shake hands with female teacher or face £3,500 fine in Switzerland
The case near Basel sparked fierce debate in Switzerland, where shaking hands is taught from a young age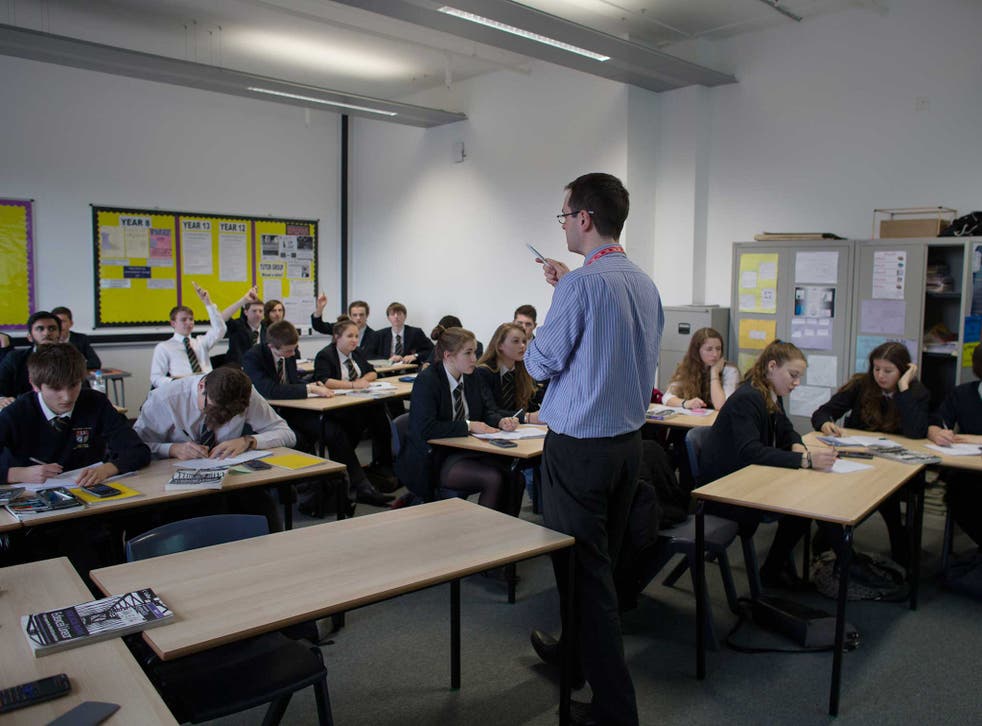 Muslim schoolboys in Switzerland have been told they must shake their female teachers' hands or see their parents pay a fine of up to 5,000 SFr (£3,500).
The Canton of Basel-Landschaft said it would enforce the rule in all cases following an incident that caused uproar at a school in Therwil earlier this year, when two students refused to shake their teacher's hand because they said physical contact with a woman outside their family went against their religion.
The pupils were given a temporary waiver from shaking any teacher's hand, which is a common greeting and sign of respect in Switzerland, while local authorities discussed the issue.
In a decision released on Wednesday, Canton officials said all schools had been informed of the new rules enabling parents to be fined up to 5,000 SFr and children disciplined in a "necessary and proportionate" manner if they continue to refuse.
"A teacher has the right to demand a handshake," a statement by the local department of education, culture and sport said.
"The public interest with respect to equality between men and women and the integration of foreigners significantly outweighs students' freedom of conscience (freedom of religion)."
Refusing to shake a person's hand on religious grounds amounted to a "religious act" separate from permitted expressions like wearing a headscarf or declining swimming lessons, the decision said, adding: "The social gesture of handshake is important for students' employability later in their professional lives."
Switzerland: Protesters call for open borders and scrapping Dublin regulations
The Local Switzerland said children are taught to shake hands from an early age as a sign of respect and that the Therwil case was seen as an "affront to Swiss culture".
The custom starts with children shaking hands with teachers at the beginning and end of lessons and continues through life, from business meetings to social gatherings and trips to the dentist and hairdresser.
The Canton of Basel-Landschaft said the issue resulted in a "broad societal discussion" and heated Facebook debates that caused Office for Migration officials to caution a person for "glorification of violence on social media".
World news in pictures

Show all 50
A spokesperson said the refused handshake in Therwil was one of "a number of challenges in the field of integration, which do not only affect schools".
The authority did not comment on the students' nationality or residence status in Switzerland.
Join our new commenting forum
Join thought-provoking conversations, follow other Independent readers and see their replies