Narcotics officer under investigation after cocaine theft from police HQ stuns France
The missing drugs have a street value of €2m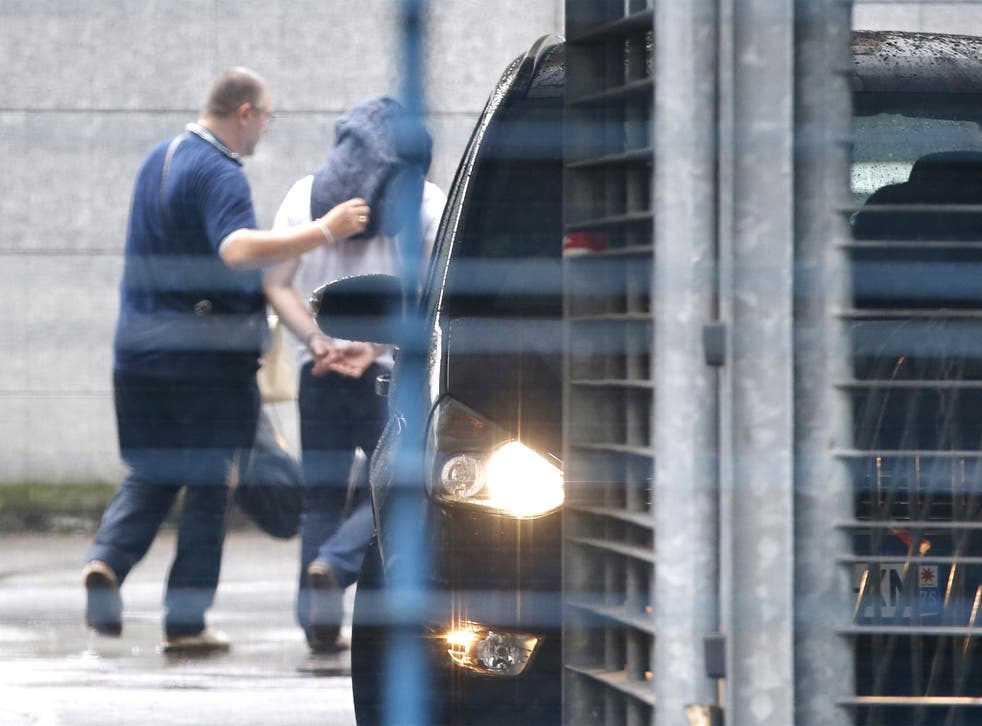 A French narcotics officer has been placed under formal investigation on suspicion of stealing more than 50kg of cocaine from police headquarters in Paris, in the most serious and embarrassing scandal ever to hit the elite police squad.
The 34-year-old officer, who was taken in handcuffs to see magistrates, was also placed under investigation – the French equivalent of being charged – for drug trafficking and money laundering from narcotics. Prosecutors called for a colleague whose name allegedly was on the main suspect's bank records, to be charged with complicity.
The suspect was arrested on Saturday while shopping in Perpignan with his wife and daughter, two days after police noticed that 52.6kg of cocaine held in a secure room at police headquarters had vanished. The drugs, with a street value of €2m (£1.6m), have yet to be found.
Police have been sifting through the suspect's computer, telephones and bank records in search of clues. But during four days of questioning by disciplinary police, the officer has continued to deny any involvement in the theft of the drugs, which had been locked away since being seized in a Paris drugs bust on 4 July. Only three officers hold the key to the safe room, which has an armoured door.
The suspect, a native of Perpignan, near the Spanish border, was allegedly recognised by a colleague entering 36, quai des Orfèvres, the French equivalent of Scotland Yard, on the night of the crime on 24 July. A man resembling him was caught on CCTV leaving the building carrying two full bags. However, he denies he is the person in the images.
Investigators have also focused on the suspect's lifestyle, which included ownership of two houses and five flats in Perpignan and Paris. He says the properties are owned by his wife's family. A total of €20,000 in cash was found at the officer's Paris home. He says he won it gambling.
The suspect has told police the properties were paid for by the family of his wife, who has also been questioned. She says she knows nothing of her husband's affairs, according to sources close to the investigation. Police are also trying to find out how the thief was able to enter the safe room and whether he had inside help. The second officer, who was arrested on Monday, is reported to be an expert locksmith who worked in a section which issues passes.
The Interior Minister, Bernard Cazeneuve, has announced an inquiry into the drugs squad amid questions about how such an unprecedented quantity of cocaine could be stolen from under the noses of the police at HQ.
Join our new commenting forum
Join thought-provoking conversations, follow other Independent readers and see their replies