Nicolas Sarkozy corruption trial: France's highest court clears way for proceedings against former President
Cour de Cassation ruling delivers crushing blow to Mr Sarkozy's hopes of a return to power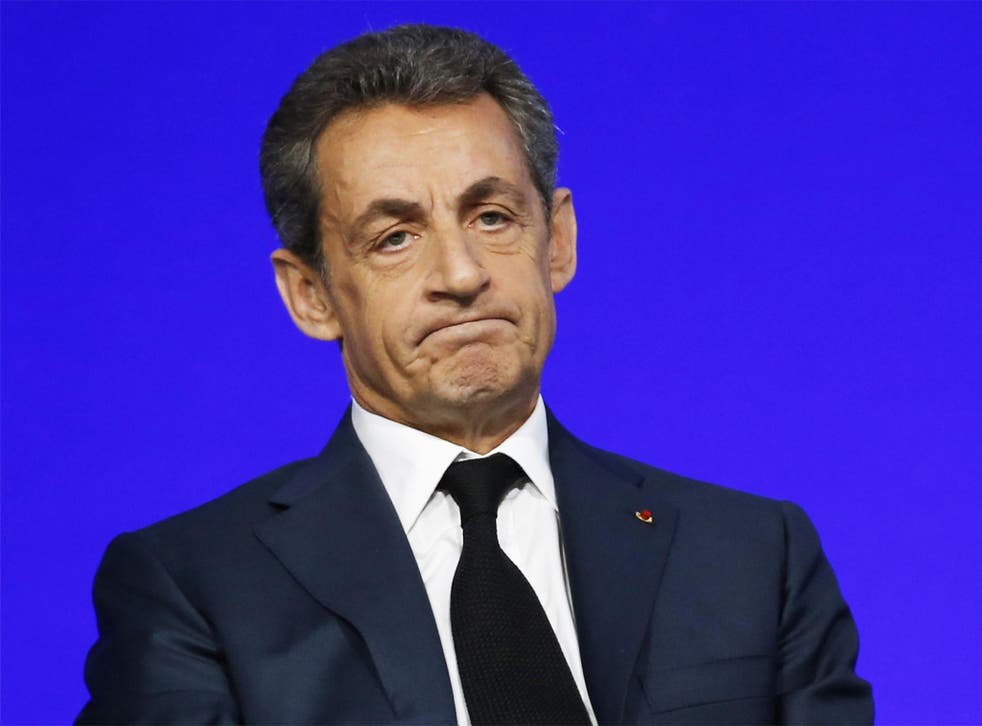 Former president Nicolas Sarkozy's hopes of returning to the Élysée Palace have suffered a crushing blow after France's highest court cleared the way for his trial over allegations of "corruption and influence peddling".
The Cour de Cassation rejected Mr Sarkozy's plea that an accusation that he tried to bribe a senior judge was based on information obtained illegally when police tapped his mobile phone in 2012-3. Investigating magistrates and the state prosecution service are now expected to decide shortly to send Mr Sarkozy, 60, for trial before the end of the year.
Although the former president will fight to have the case delayed, the decision will weigh heavily on his fading hopes of winning a centre-right presidential primary in November. Recent polls already make Mr Sarkozy's chief rival, the former prime minister, Alain Juppé, the overwhelming front-runner to bear the standard for the centre-right in the presidential election next April and May.
If the trial does occur before November and Mr Sarkozy is found guilty, he could face – as well as a prison sentence – a lengthy ban from public office. He denies any wrongdoing.
Mr Sarkozy has already been "mis en examen" – placed under formal investigation – for allegedly trying to bribe a senior judge in the Cour de Cassation for information and influence on another case against him after he was defeated in the 2012 presidential election. The allegations – a step short of a formal charge – are based on information gathered by investigators when they were tapping his mobile telephone and a second phone rented by Mr Sarkozy under the alias "Paul Bismuth".
World news in pictures

Show all 50
In a hearing before the Court de Cassation in January, Mr Sarkozy's lawyers argued that the phone taps were illegal. They said that they breached the principle of confidential relations between a lawyer and a client and they amounted to a "fishing expedition with a drift net", not a specific investigation.
In the ruling, the court upheld an earlier court ruling that the phone taps were admissible because they "revealed information indicating possible criminal activity".
Mr Sarkozy's name has been linked to a dozen allegations of misconduct of various kinds since he left office. Most have been dismissed or come to nothing.
The most serious remaining allegation is the so-called "Bizmuth" affair: the suggestion that he offered to find a retirement post for a judge in return for secret information on cases against him.
Join our new commenting forum
Join thought-provoking conversations, follow other Independent readers and see their replies