Nicolas Sarkozy presidential campaign funding: Strong grassroots support may not be enough to save him this time
It is alleged that Mr Sarkozy's 2012 presidential campaign spent more than double the legal limit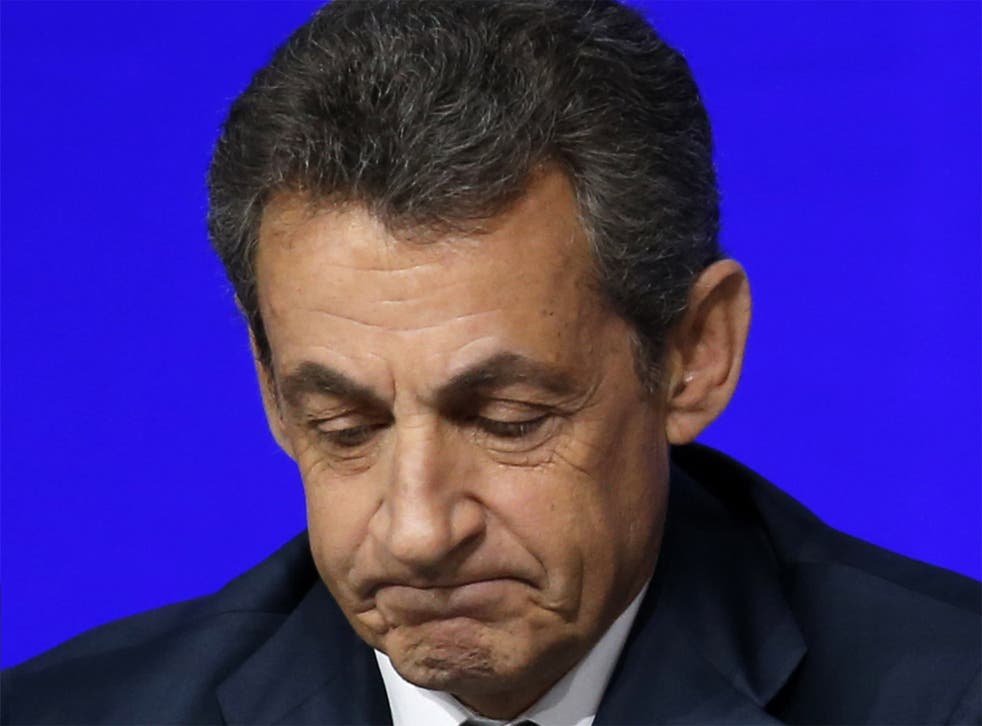 On May Day 2012, the Place du Trocadéro in Paris was so packed with people that no one could move. An ocean of tricolour flags framed the Eiffel Tower. Some observers were reminded of the Nuremberg rallies of the 1930s.
With the second round of the French presidential election a few days away, Nicolas Sarkozy told the crowd that 200,000 people had turned out. Police pointed out later that the maximum number who could fit into the square was 40,000.
Mr Sarkozy's cavalier attitude to arithmetic and the truth extended, it is both alleged and denied, to the vast sum that he spent on his campaign. On Tuesday night the former President was formally accused by a magistrate – one step short of a charge – of "illegal campaign financing".
No candidate in a presidential election is allowed to spend more than €22.5m (£17.5m). It is alleged that Mr Sarkozy's 2012 campaign spent at least €40m (£31m) and maybe as much as €50m (£39m) – more than double the legal limit. Much of the money was spent on mega-rallies, like the meeting at Trocadéro, for which Mr Sarkozy's campaign hired trains and buses to bring supporters from all over France.
Despite all this, it would be foolish to write off the former President's attempt to return to power in the presidential elections next spring. But his chances of becoming the first defeated head of state in the West to regain office now appear slender.
Mr Sarkozy, 60, is already trailing 10 points behind his main rival, the former Prime Minister, Alain Juppé, in the primary to pick a centre-right candidate this November. Mr Sarkozy's lawyer, Thierry Herzog, told Europe 1 radio that the investigation did not prevent his client running.
"I believe in Nicolas Sarkozy's honesty," said Marc Le Fur, an MP from Mr Sarkozy's Les Républicains (formerly the Union pour un Mouvement Populaire or UMP), denouncing "judicial harassment" against a man who has been targeted by a series of investigations but who has never been convicted of any offence.
World news in pictures

Show all 50
Mr Sarkozy has been placed under formal criminal investigation four times since he left office. Two of the allegations have already been dropped. Another allegation, involving the alleged offences of "corruption and influence peddling" could come to trial in the next few months.
France's highest appeal court, the Cour de Cassation, will decide on 22 March whether to accept, or reject, Mr Sarkozy's complaint that this entire case is based on unconstitutional tapping of his mobile phone.
Since Mr Sarkozy is accused, among other things, of trying to bribe a judge in the Cour de Cassation for information and influence, the court has little option but to reject his appeal. The new formal accusation against him – announced on Tuesday night after almost 13 hours of interrogation – may seem less serious. In a television appearance last week, the ex-President said that he had no idea that his campaign exceeded the spending limit.
"I would never have betrayed the confidence of the French people," he said. "If I had had the slightest doubt about my behaviour, I would never have returned to politics." Mr Sarkozy's problem is not just the accusation but also his line of defence.
When last interrogated by magistrates in September, a leaked transcript shows that Mr Sarkozy pointed the finger of blame at the then party leader, Jean-Francois Copé and his friends. Since then, the two men have not spoken.
Mr Sarkozy remains popular with the grassroots members of the party. His credibility with senior centre-right politicians, other than those in his immediate entourage, lies in tatters.
Join our new commenting forum
Join thought-provoking conversations, follow other Independent readers and see their replies