Niels Hoegel: German nurse admits killing 100 patients at two hospitals
Niels Hoegel, 41, is said to have intentionally administered medical overdoses so he could impress colleagues by resuscitating patients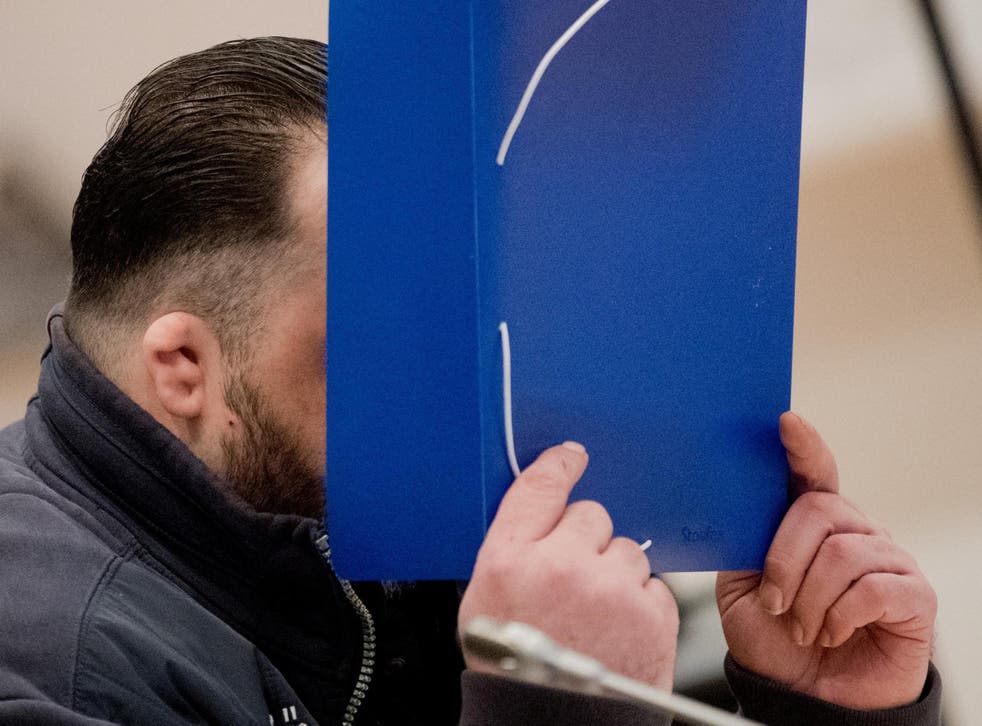 A nurse has admitted killing 100 patients at two hospitals in Germany.
Niels Hoegel, 41, is said to have intentionally administered medical overdoses so he could attempt to impress colleagues by resuscitating the patients.
He confessed on the first day of his trial for the murders, telling a court the charges against him were largely accurate.
Hoegel is accused of killing the patients at a hospital in the northwestern city of Oldenburg between 1999 and 2002, and at another hospital in nearby Delmenhorst from 2003 to 2005.
He is already serving a life sentence in prison after being convicted of two murders and two attempted murders in 2015. The victims in those cases were also patients in his care.
During that trial, he said he intentionally brought about cardiac arrests in patients because he enjoyed the feeling of being able to resuscitate them.
Following his conviction, authorities investigated hundreds more deaths, exhuming the bodies of patients. Others had been cremated so their remains could be not examined.
He was subsequently charged with murdering another 36 patients at Oldenburg and 64 in Delmenhorst. The youngest alleged victim was aged 34 and the oldest was 96.
World news in pictures

Show all 50
Prosecutors have said Hoegel injected the patients with a cocktail of drugs to induce cardiac arrest.
They said it was assumed "he did this in order to create a life-threatening situation in order to demonstrate his resuscitation skills to colleagues and superiors," adding he may also have been motivated by "boredom".
He was caught in 2005 but it was another decade before the full extent of his actions began to emerge.
The case is sensitive for German authorities because police have said opportunities to stop Hoegel earlier were missed because local health officials hesitated over whether to raise concerns. Prosecutors are pursuing criminal cases against former staff at both hospitals.
Support free-thinking journalism and attend Independent events
Hoegel's trial at Oldenburg state court began on Tuesday with a minute of silence for the patients killed.
"All of their relatives deserve that their memory be honoured," said presiding judge Sebastian Buehrmann. "We will make every effort to seek the truth."
Asked by the judge whether the charges against him were accurate, Hoegel replied: "Yes."
There are no consecutive sentences in Germany's judicial system, but additional convictions are likely to affect Hoegel's possibility of parole. Usually, prisoners serving life sentences are considered for parole after 15 years.
"We have fought for four years for this trial and expect Hoegel to be convicted of another 100 killings," said Christian Marbach, a spokesman for patients' families. "The aim is for Hoegel to stay in custody as long as possible."
The trial is expected to last until May.
Join our new commenting forum
Join thought-provoking conversations, follow other Independent readers and see their replies