Norway sets out plans for banning burqa in schools and universities
Education minister says regulations would only apply to full-face veil and rules out ban on hijab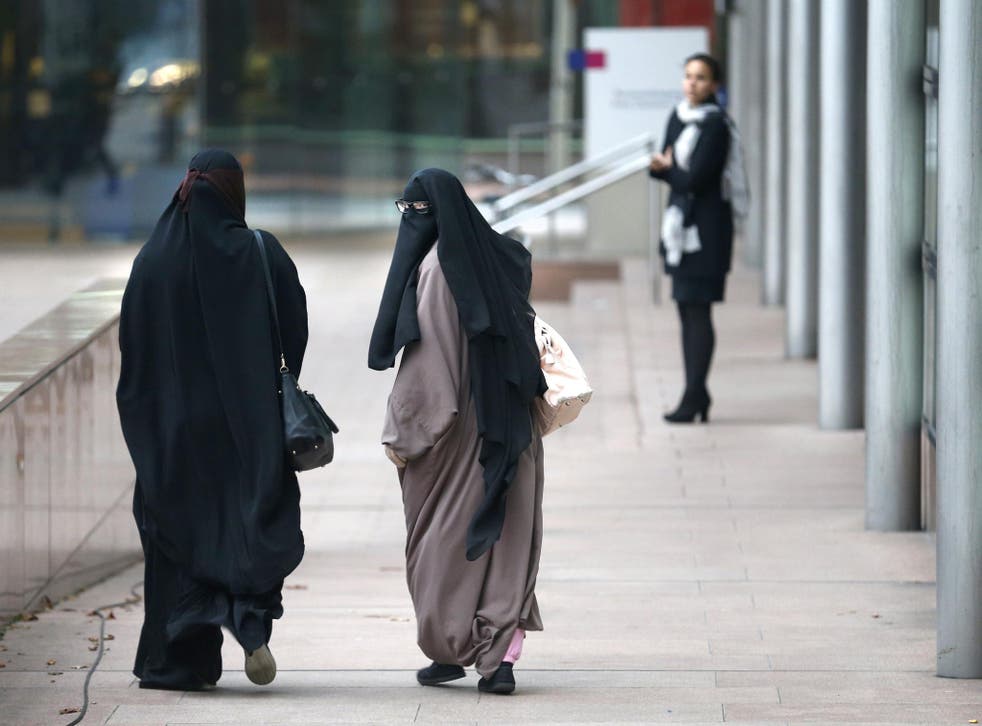 The burqa veil is to be banned in schools and universities across Norway following similar measures in other European countries, according to the Norwegian education minister.
The country's right-wing government confirmed it was considering "national regulations prohibiting the full-face veil in schools and universities", a move supported by the opposition Labour Party.
Education minister Torbjorn Roe Isaksen confirmed the ban would only apply to the full-face veil and not to other Islamic headscarves including the hijab, chador and niqab.
He did, however, defend the right of Norwegians to express their religion in their clothing, in contrast to the strict secularity laws in place in France.
"I want a young Christian girl who wears a cross to be able to show it," he told parliament. "I want a Jewish boy who wears a kippa to be able to show it. And I do not want a ban on the hijab."
Muslim women are rarely seen wearing burqa veils in Norway, according to AFP, but the issue has been widely discussed.
Last week, the parliament of Bulgaria voted to approve a law banning the garment in public places, citing growing fears over Islamic terrorism as its justification.
The covering of the head, eyes, ears and mouth will only be permitted for health reasons, professional necessity and at sporting and cultural events.
In pictures: Protest against burkini bans in London

Show all 10
Women who choose to violate the ban face fines of up to €770 (£665), as well as a suspension of various social benefits.
Switzerland last week moved a step closer to imposing a nationwide burqa ban after politicians approved a draft bill by just one vote.
France introduced a "ban on face covering" in September 2010, including the wearing of burqas. The following year, Belgium outlawed the garment and threatened those who breached the new law with jail.
Senior politicians in Germany have hinted at the possibility of a similar ban, while a recent YouGov poll revealed around 57% of the British public would be in favour of the government outlawing the burqa.
Join our new commenting forum
Join thought-provoking conversations, follow other Independent readers and see their replies