Operation Sophia: EU naval mission to stop people smugglers 'is not working'
While 80 boats have been destroyed, the sinkings have simply resulted in smugglers switching from wooden crafts to even more dangerous dinghies, House of Lords report finds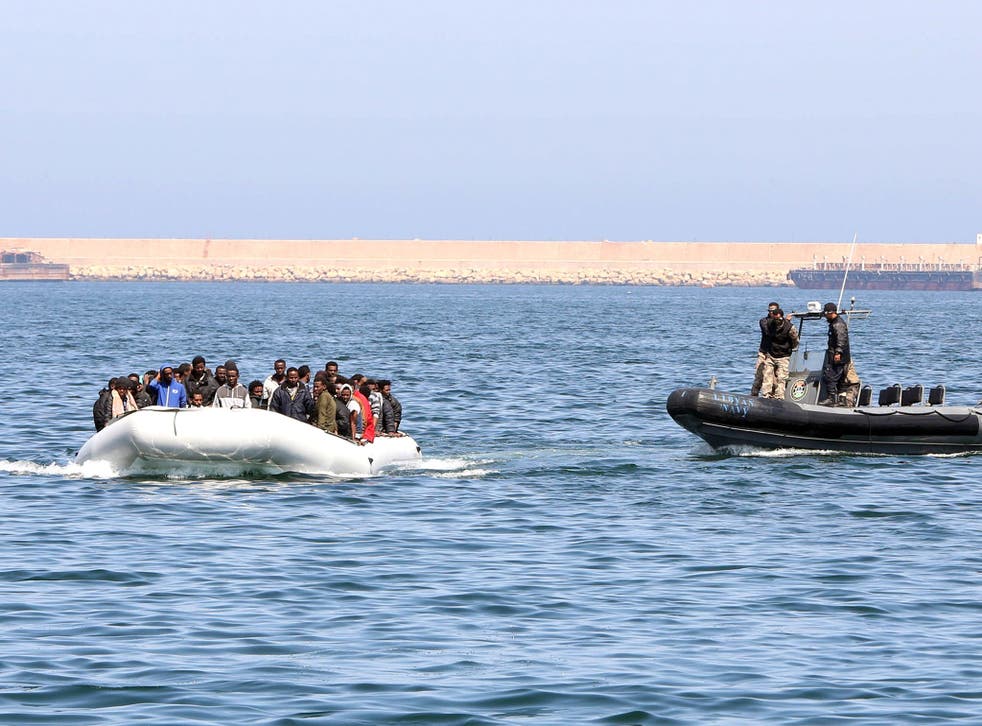 The European Union's naval mission to combat people smuggling in the Mediterranean has failed to disrupt the trade, a parliamentary report will warn.
Operation Sophia was set up to stem the flow of migrants and refugees from Libya and surrounding countries to Italy, amid fears of a significant increase in the number of people attempting to make the dangerous crossing this summer.
A House of Lords report said the operation had saved more than 9,000 lives over the last year, but warned it had failed in its wider aim of reducing people smuggling.
While 80 smuggler boats have been destroyed by EU naval forces, the sinkings, which take place after migrants are rescued, had simply resulted in smugglers switching from wooden boats to even more dangerous dinghies, which are "even more unsafe", the report said.
It also found that the people traffickers arrested when boats are seized tended to be low-ranking. While 50 arrests had been made, they were not the key figures in smuggling networks, the report added.
The House of Lords EU committee said that bloc had failed to address the roots of migration in countries of origin, adding that Operation Sophia had been hamstrung by the Libyan government's weak grasp on power.
Operation Sophia - named after a baby born on a mission ship off the Libyan coast - is currently limited to operating in international waters.
Plans are being drawn up to extend its remit to Libyan waters and onshore, but the committee said it was doubtful this could succeed, in light of on-going instability.
In pictures: Refugees on the Greek island of Lesbos

Show all 12
Lord Tugendhat, chair of the committee said: "A naval mission cannot disrupt the business model of people smuggling, and in this sense it is failing.
"The smuggling networks operate from Libya and they extend through Africa. Without support from a stable Libyan government, the operation is unable to gather the intelligence it needs or tackle the smugglers onshore."
Lord Tugendhat added: "We recognise migration is a sensitive topic among national electorates and understand these concerns, but we believe the lack of public debate and political leadership has further politicised the issue among European citizens."
Join our new commenting forum
Join thought-provoking conversations, follow other Independent readers and see their replies