Oskar Groning: Auschwitz guard, 93, on trial for complicity in murder of 300,000
The frail, white-haired widower has declared he is ready to speak about the horrors of Auschwitz, where he was a guard from 1942 to 1944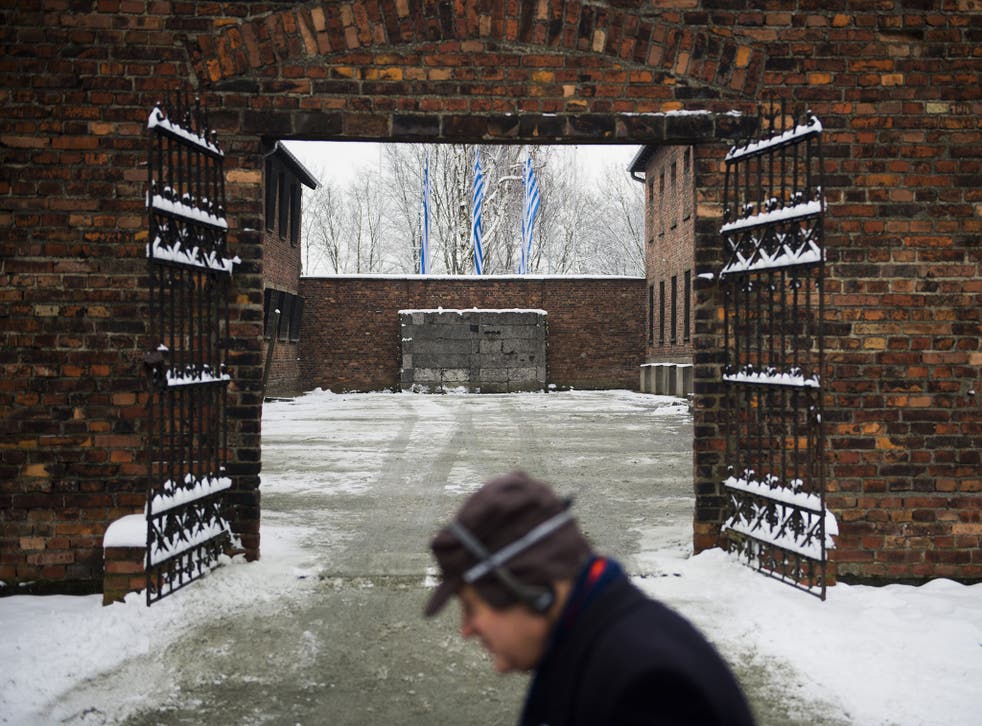 He watched his fellow SS men kill children with their bare hands and saw Jews being herded into the gas chambers of Auschwitz, but former death camp guard Oskar Gröning has always denied ultimate responsibility for the genocide committed during the Nazi Holocaust.
The 93-year-old "bookkeeper of Auschwitz" will go on trial on Tuesday in the German town of Lüneburg, charged with complicity in the murder of 300,000 Auschwitz prisoners. His case could set a key legal precedent for other Holocaust convictions.
Unlike most war crime suspects, Gröning, now a frail white-haired widower, has declared he is ready to speak about the horrors of Auschwitz, where he was a guard from 1942 to 1944. "I have never found inner peace," he said a decade ago.
He is one of a handful of former Nazi death camp guards the German justice authorities are struggling to put on trial before they die.
Beautiful portraits of survival show Auschwitz prisoners 70 years later

Show all 29
Prosecutors will rely on a new legal precedent set by former Ukrainian-born death camp guard John Demjanjuk, who was convicted of complicity in mass murder by a Munich court in 2012.
Demjanjuk was a guard at the Nazi extermination camp of Sobibor, where inmates were immediately sent to their death. Judges ruled that merely by working at the camp, he was an accessory to mass murder.
That Auschwitz was a labour camp, and not solely a death camp, will make Gröning's case more complicated, lawyers say. Gröning insists that he is innocent.
Join our new commenting forum
Join thought-provoking conversations, follow other Independent readers and see their replies