Oskar Gröning to stand trial for being Auschwitz guard in case that could make German legal history
The 93-year-old claims he was merely an 'accountant' at the Nazi concentration camp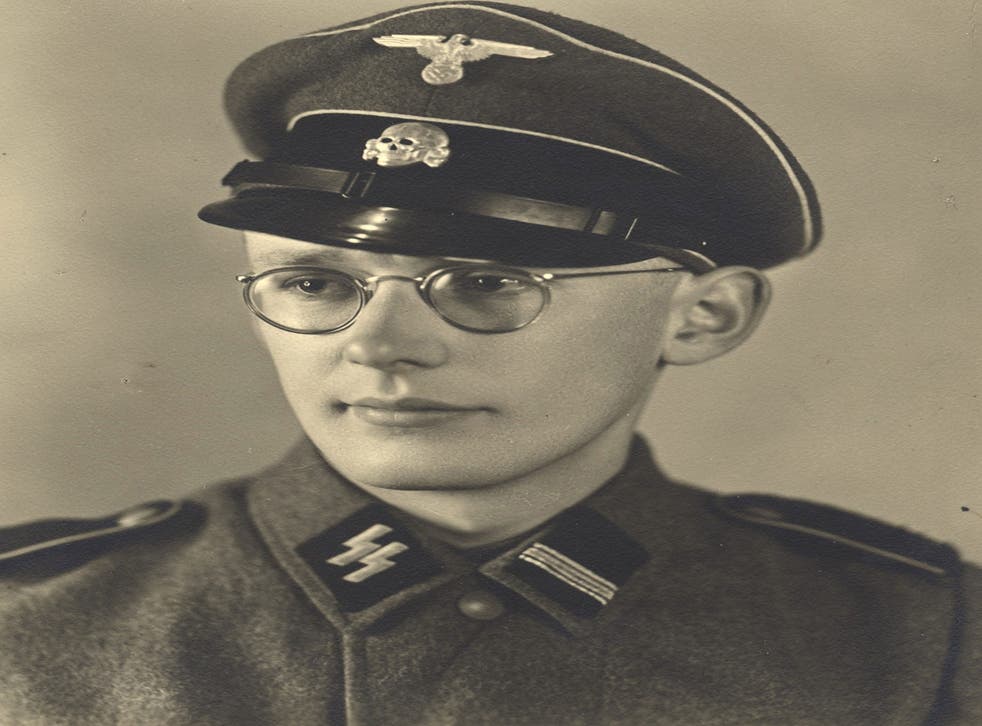 He will almost certainly go down in history as the last Nazi death camp guard to face justice. Yet 93-year-old Oskar Gröning says he merely worked as an "accountant" in Auschwitz and feels duty-bound to confront those who claim the Holocaust never happened.
After decades of legal inaction, Mr Gröning is to face charges of being an accessory to the murder of 300,000 Auschwitz prisoners while he worked at the camp. On Tuesday, Hanover state prosecutors ruled he was fit to stand trial.
Mr Gröning's trial opens in a German court next April.
His case highlights the failure of the German judiciary adequately to bring Holocaust perpetrators to justice since the end of the Second World War. An estimated 1.2 million were murdered at Auschwitz. Some 6,500 SS guards worked at the camp but only 49 have been convicted of war crimes.
Efraim Zuroff, chief Nazi hunter at the Israel office of the Simon Wiesenthal Centre, said he welcomed the decision to prosecute Mr Gröning. "The passage of time does not diminish the crimes of the Holocaust," he told The Independent.
Mr Gröning was one in a line-up of a so-called "dirty dozen" of surviving Auschwitz guards who have been identified over the past two years. He is the only one to face trial. Charges against the remaining 11 suspects were dropped because they were considered too frail or ill.
Germany's justice authorities were able to pursue Mr Gröning with ease because he appeared in a BBC documentary about Auschwitz in 2005. In an interview he said, "I see it as my task now to oppose those who claim that Auschwitz never happened," he said. "I saw the crematoria and the burning pits," he added.
In subsequent interviews with the media, he claimed that he was a sort of Auschwitz accountant and his job there was merely to "collect" the valuables of Jews arriving at the camp and send them to SS headquarters. But he spoke at length about how Jews were sent to the gas chambers.
"On one night in 1943 I saw how the Jews were gassed. It was in a half-built farmyard near Auschwitz," he recalled. "There were more than 100 prisoners and soon there were panic-filled cries as they were herded into the chamber and the door was shut," he added.
"Then a sergeant went to a hole in the wall and from a tin shook Zyklon B gas pellets inside. In that moment the cries of the people inside rose to a crescendo, a choir of madness. These cries ring in my ears to this day. This guilt will never leave me," Mr Gröning is on record as saying.
He was finally tracked down by the Nazi war crimes investigation unit as part of Germany's final push to bring the last surviving Nazi war crimes suspects to justice.
In the decades after the Nuremberg trials, German prosecutors relied almost exclusively on evidence, largely from eyewitnesses, that linked suspects to specific murders in order to convict them. The practice explains the low conviction rate of Nazi death camp guards. It took a new generation of prosecutors to bring about the recent change in the German judiciary's attitude to Nazi war crimes. In 2011 they set a legal precedent by securing the conviction of the former Sobibor Nazi death camp guard John Demjanjuk by a Munich court.
Demjanjuk was found guilty of being an accessory to the murder of 28,000 Dutch Jews at Sobibor, an "extermination-only" camp in Nazi occupied Poland, in which all prisoners were gassed within hours of their arrival. There were no eyewitnesses at Demjanjuk's trial. But judges for the first time accepted the prosecution's argument he was an accessory to mass murder simply by having worked as a guard at the camp.
Prosecutors will use the same legal arguments at Mr Gröning's trial. However Mr Gröning has already denied the charges. He told Der Spiegel in 2005, "I would describe my role as a small cog in the gears. If you can describe that as guilt, then I am guilty. Legally speaking I am innocent." His trial could make German legal history.